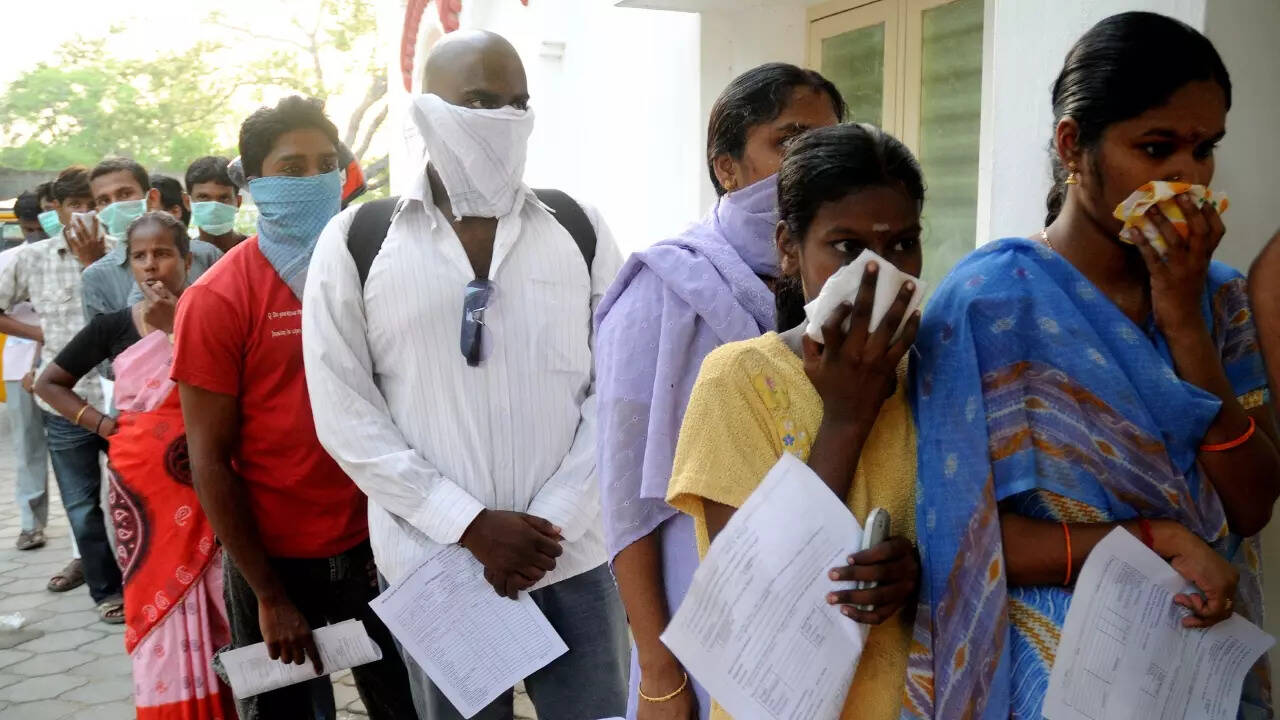 MUMBAI: Maharashtra has reported two fatalities suspected to be caused by influenza. While one of them, a 74-year-old man, died of the H3N2 sub-type, the other victim was infected by Covid-19 as well as the
influenza virus
, state health minister Tanaji Sawant told the assembly on Wednesday.
An official said one of the two deceased, a 23-year-old MBBS student, died due to a mixed infection caused by coronavirus and H3N2.
Sawant said state health machinery has been put on alert with 361 cases of influenza infections being reported in the state, and guidelines will be issued in the next two days.
The minister also advised the use of masks in crowded places and social distancing.
"Two persons have died due to influenza, including a 23-year-old first-year student of MBBS in Ahmednagar. He tested positive for Covid-19 as well as H1N1 and H3N2 viruses. Another victim is a 74-year-old man from Nagpur who died of H3N2," Sawant said.
Influenza is caused by two types of viruses, H1N1 and H3N2, he said, adding that guidelines will be issued in the next two days after a detailed discussion with chief minister Eknath Shinde.
"Influenza has been detected in Mumbai, Pune, Nagpur, Aurangabad, Thane, Sangli, and Kolhapur. There are 303 cases of H1N2 and 58 patients of H3N2," Sawant said.
The minister said all district and rural health centres have been activated and put on alert along with oxygen projects. The preparedness will be reviewed every three hours, he added.
Sawant said the symptoms of influenza include fever, cough, sore throat, and pneumonia.
"Fever can subside in 48 to 72 hours if Tamiflu is taken with medical advice. Fever and body pains should be treated early," he said and appealed to people to use masks and follow social distancing norms besides maintaining personal hygiene including washing hands etc.
Speaking to reporters, Sawant said a report (to ascertain the exact cause of death of the two patients either by H3N2 or Covid-19) is awaited.
"Preliminary report suggests that H3N2 does not lead to death," he added.
Meanwhile, Ahmednagar district officials have appealed to people not to panic in view of the death of the 23-year-old MBBS student.
"The deceased student had gone to Alibaug (in Raigad district) on a trip. After returning, he complained of a cough, cold, and body aches and approached the medical facility at his college on March 11. He was given medicines and administered an injection. As his condition worsened, his family members admitted him to a private hospital on March 12, where he died the next day," a senior district medical official said.
He said reports of the deceased student for Covid-19 and H3N2 came positive on the next day of his death.
"He died due to a mix of infections, that is Covid -19 and influenza A subtype H3N2," the official said.
Meanwhile, Ahmednagar collector Siddharam Salimath has appealed to people to get themselves checked at a hospital located near their homes if they experience symptoms of flu and not panic.
(With inputs from PTI)