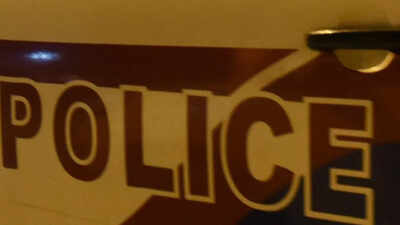 BENGALURU: Five people, including two women, were murdered in different incidents in the city since Friday.
The first murder took place on Friday afternoon when unidentified assailants stabbed homemaker Anchala Tulasiyan, 57, at her residence, located behind Aishwarya Layout in Devanahalli. The victim's husband Ajit Tulasiyan runs a hardware shop in Devanahalli. "She was alone when the killing took place. Ajit says a safe containing gold and cash, valued at around Rs 3 lakh, was taken away by the assailants. The incident came to light late in the evening when Anchala's daughter and son-in-law visited the house," police said.
In the second incident, a 21-year-old scrap merchant, Prajwal from Banashankari, was beaten to death, allegedly by the brother of a girl and his associates. The incident took place near Byappanahalli Metro station late on Friday night. Preliminary investigation revealed Prajwal had teased the girl in the past.
On the same night, muggers in Jigani Industrial Area stabbed to death Sonu Thomas, a 31-year-old private firm employee, after he refused to part with his mobile phone. CCTV footage showed a trio attacking Sonu, who was walking back home, and trying to snatch his mobile. When he resisted, they stabbed him in the neck and fled. Alerted by the public, police shifted Sonu to a nearby hospital where he breathed his last. According to his family, he was to get engaged in mid-August.
On Saturday, loom worker Venkatesh Achari from Anekal was arrested for allegedly murdering his wife Prema Achari, 25. The couple has a seven-year-old daughter and family members told police Venkatesh often suspected Prema's fidelity. During a fight over the issue on Saturday morning, Venkatesh hacked Prema to death.
The fifth killing was reported at Shivajinagar on Saturday morning, when businessman Javed Khan, 25, of DJ Halli was attacked allegedly by the husband of his ex-girlfriend after he went to the woman's house near Bamboo Bazar. "Khan suddenly barged into the house around 9.30am and fought with the woman and her husband. In the melee, he sustained deep stab injuries to the neck. He went to a nearby private hospital to get treatment but collapsed there," a police source said. The suspects have been detained.
FOLLOW US ON SOCIAL MEDIA
FacebookTwitterInstagramKOO APPYOUTUBE