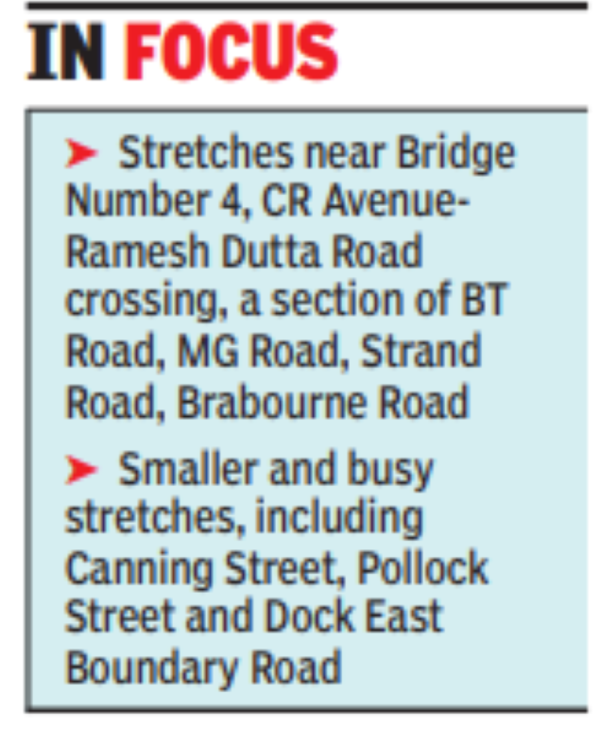 KOLKATA: Kolkata Traffic Police has sent pre-monsoon SOS to civic agencies – including KMC, KMDA and the port authorities – for immediate repair of 203 road stretches across the city.
The list includes some of the most important stretches like Park Circus (near Bridge Number 4), CR Avenue (its crossing with Ramesh Dutta Road), a section of BT Road, MG Road and Strand Road, and Brabourne Road. It also mentions some of the smaller but busy stretches that require repairs. These include Canning Street, Pollock Street and Dock East Boundary Road. A portion of CIT Road and Biren Roy Road West to feature in the list.
The stretches were identified based on two aspects – complaints from commuters and inspection by traffic beat officers.
"We wanted this to be treated urgently by the civic agencies. Hence, instead of merely listing the roads – an annual exercise before Durga Puja – we have identified specific spots where temporary work can save us a lot of pain during monsoon," said a senior officer.
Police are especially worried about the roads in the Port area and added areas. "The potholes are still small but can be dangerous for two-wheeler riders," said an officer.