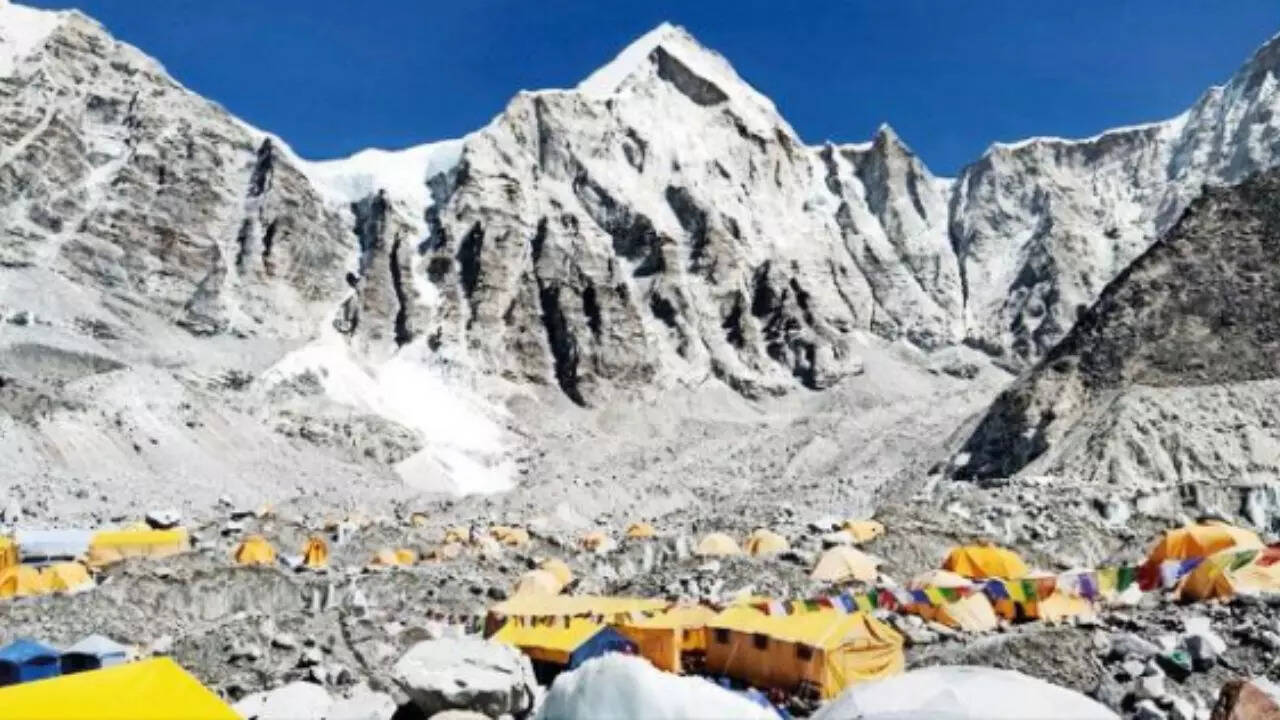 KOLKATA: Nearly 25 entrepreneurs from the city will go on an expedition to the Everest Base Camp soon to commemorate the 70th anniversary of the first Everest ascent. Many of them, who have never even attempted a trekking expedition before, will climb 17,600ft to reach the base camp.
"Many of us have not even done a trek before. This is absolutely new to us. What is common among us is the appetite for adventure and capacity to take risks," said Manish Agarwal, a Kolkata-based businessman. Agarwal, who runs a venture capital-funded firm, trains youths into skill development and makes them job-ready. "None of us had any plan of such an advanced climb, but we thought of giving it a shot to commemorate the 70th anniversary of the first Everest ascent," he added.
"When we started a business, it was absolutely new to us yet we took the risk. This time, we thought of taking a plunge once again into something absolutely new to us," said Abhishek Rungta, who runs an IT firm in Kolkata that works for institutions like banks and insurance companies for their digital transformation.
Mountaineer Satyarup Siddhanta, who is leading the team of entrepreneurs, said a special workout regime had been devised for these mountain enthusiasts. "Some of them even have medical conditions like injured knees or back pain. They are getting trained under a sports medicine professional," Siddhanta said.
The team will first reach Lukla airport in a helicopter. From there, they will walk towards the base camp. They will reach the Monjo area and then head towards Namche Bazar. "While this will not be a steep climb, they will need endurance, strength and the ability to run at least 5kms at a stretch. That is the basic parameter for those attempting the base camp," Siddhanta said.
"We didn't even thought of going on such an arduous expedition in our 40s. However, all of us are now into swimming, cycling and rigorous workout sessions at gyms. For an altitude of 17,600ft, we will need more mental strength than physical," Rungta said.