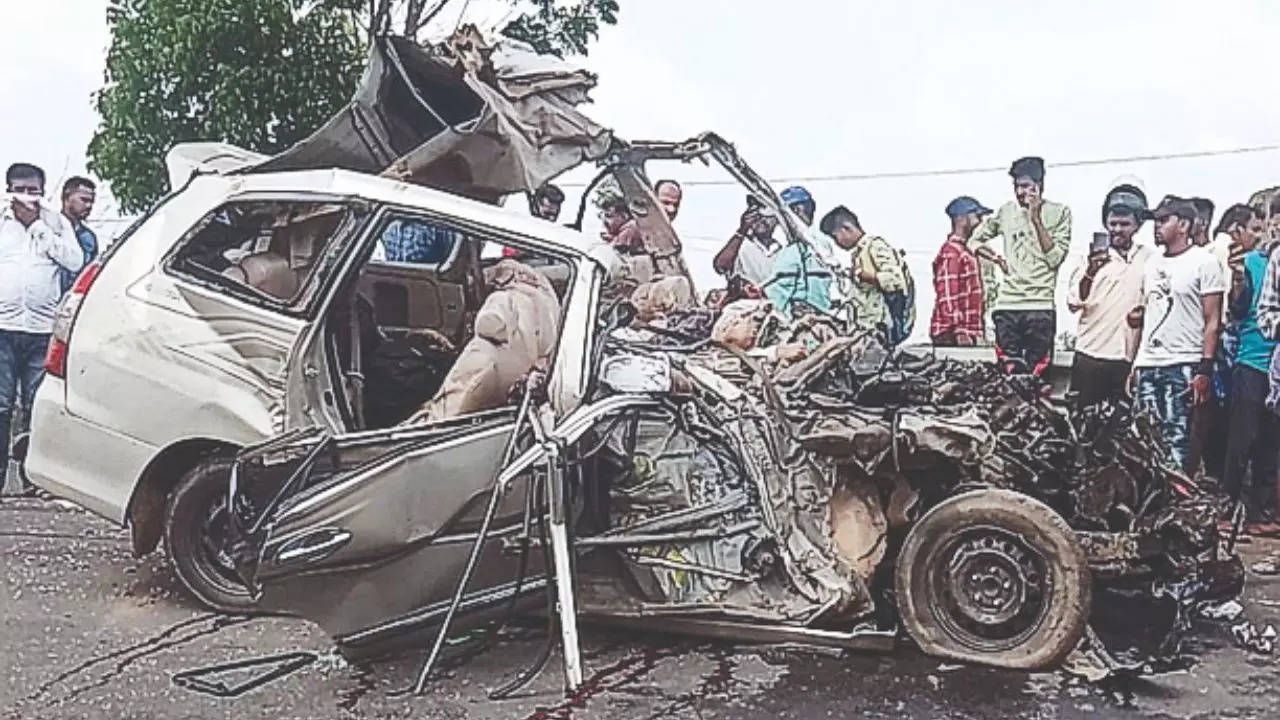 MYSURU: Nine members of a family from Ballari returning from a sightseeing tour of Mysuru region died when their hired SUV shot out of the lane and crashed into a private bus on a state highway near T Narsipur, 36km from here, on Monday afternoon. The SUV driver also died in the accident.
Three others who were travelling in the SUV were admitted to Mysuru's KR Hospital, and one of them who has suffered grievous head injuries is battling for life, according to police. The dead included three children.
Mysuru superintendent of police Seema Latkar told TOI that the SUV with 13 on board was travelling to Mysuru and the occupants were scheduled to board Hampi Express in the evening to return to Ballari. Going by bus dashcam footage, the accident occurred at 2.09pm on a steep curve near Kurbur village, 8km from T Narsipur, in the district.
The SUV driver may have lost control while negotiating the curve and rammed the bus coming in the opposite direction. A few bus passengers who sustained minor injuries are being treated in Mysuru hospitals.