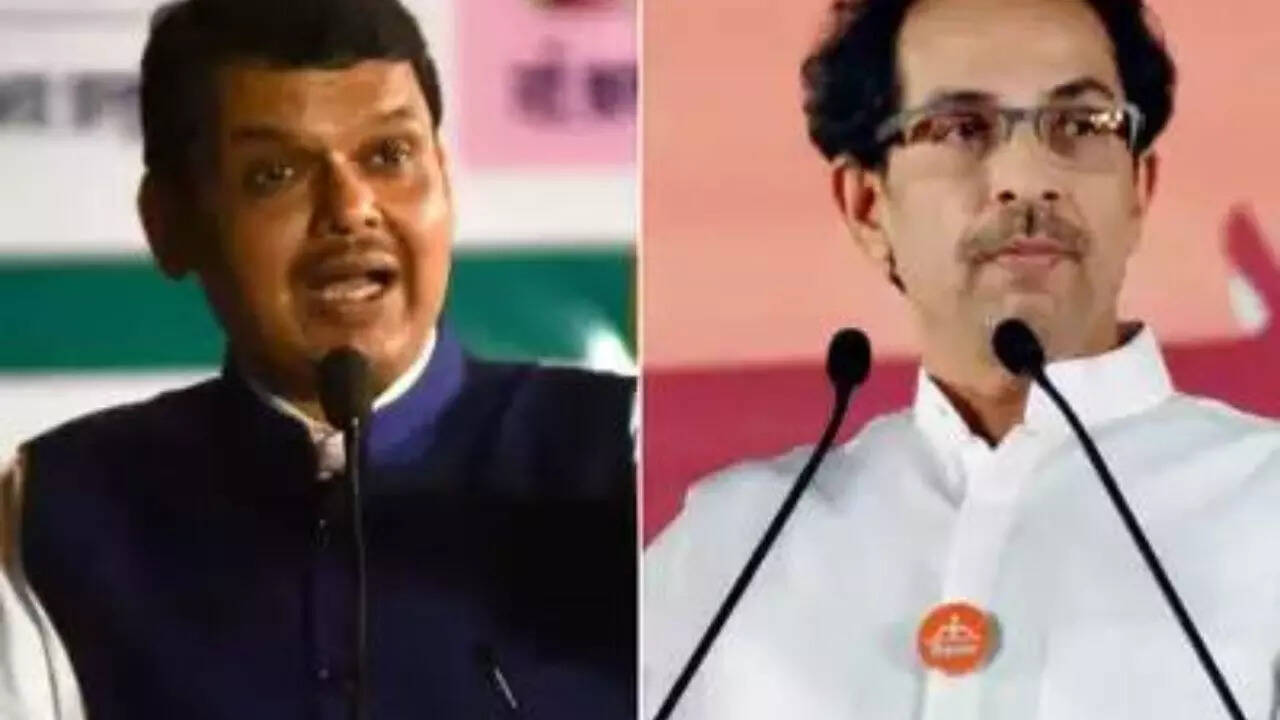 MUMBAI: The acrimony between Maharashtra deputy chief minister Devendra Fadnavis and Shiv Sena (UBT) leader Uddhav Thackeray over ruling the state post 2019 elections seems to be fading away.
Thursday saw both the leaders arriving at Vidhan Bhavan talking to and greeting each other with smiles wide on their faces.
Member of Legislative Council (MLC) Thackeray arrived to take part in a meeting of the Marathi Language department, while Fadnavis to attend to supplimentary demands by MLAs in the assembly.
Relations between Fadnavis and Thackeray senior had strained to bitter level after Shinde led sena faction broke away to align with
Bharatiya Janata Party
bringing Thackeray led MVA government down after its two and half years tenure.
After the 2019 Assembly polls their friendship broke over sharing of the chief ministerial tenure. Thackeray had then formed government in the state with the support of the Congress and Nationalist Congress Party after winning second large vote share in partnership with the fadnavis-led bjp in 2019 polls.