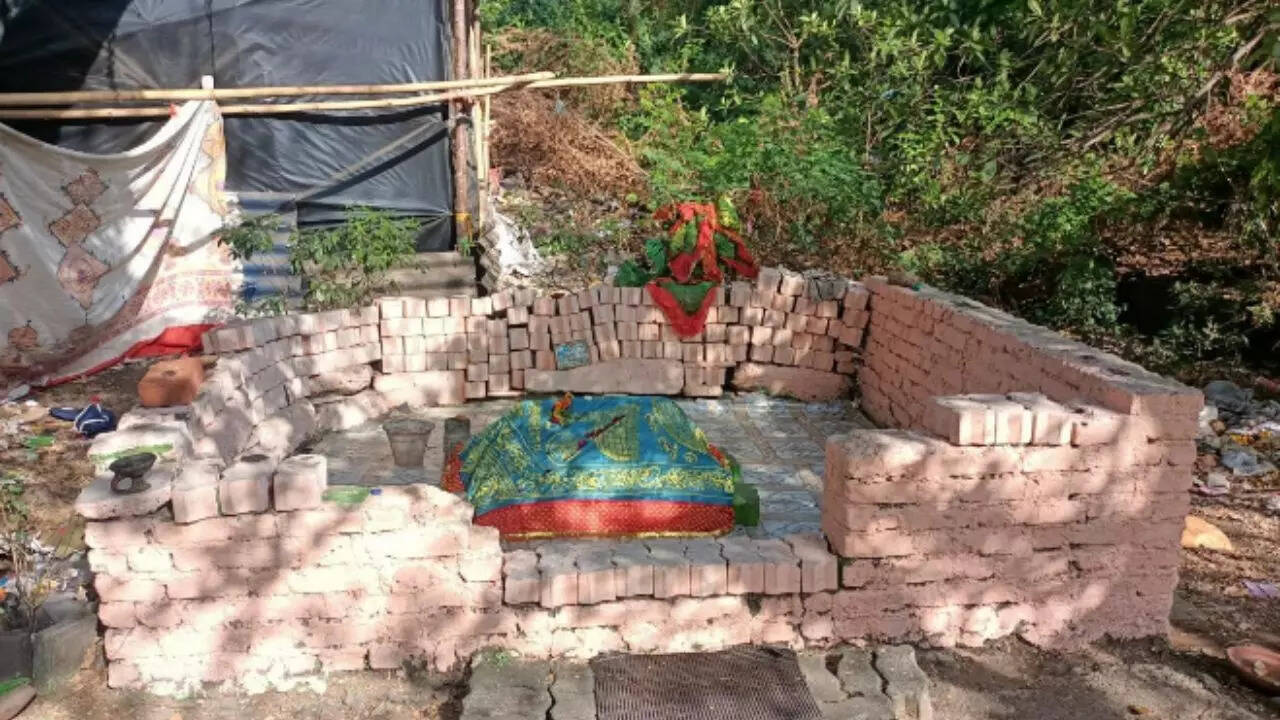 KALYAN: After Maharashtra Navnirman Sena Chief Raj Thackeray raised issues about 'illegal Dargah' inside seashore in Mumbai which was later razed by the BMC, the MNS leaders in Kalyan now have also raised the issue about an "illegal" shrine that has come up on a private land.
MNS' ward president Mahesh Bankar has written a letter to Kalyan-Dombivli Municipal Corporation as well as local police demanding to remove the "illegal" shrine within a week or else they have threatened to construct a lord Ram temple near the same.
Bankar who raised the issue in his letter to KDMC commissioner Dr Bhausaheb Dangade said, "A illegal shrine has been constructed on a private land on roadside near Hindu Shamshan Bhumi that belongs to Ashok Shinde and if same will not get removed within a week then on adjoining land we will construct Lord Ram temple".
Bankar alleged that the land earlier was used by Shinde for farming purpose, but for last few years it was not used for farming.
Bankar said recently he noticed the movement of some people near land and when he checked there, he found an "illegal" shrine has come up on the land.
Bankar later approached Shinde to enquire if he gave any permission but when Shinde refused, he complained about the shrine to KDMC asking to remove the same.
Land owner Shinde told TOI, "The Land belongs to me and the shrine(mazar) has come up illegally on my land, hence I request KDMC to take action in this matter".
The KDMC's ward officer Tushwar Sonawane, told TOI, "We have received the complaint and we will verify the fact after checking land documents and as per finding further action will be taken".