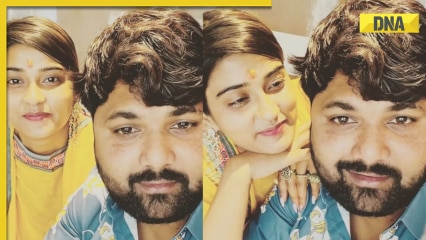 Just a day after Bhojpuri actress and model Akanksha Dubey was found hanging to death in a suspected case of suicide. Now, Dubey's mother Madhu Dubey has made serious allegations against the actor's suspected boyfriend Samar Singh, and his brother.

For the first time since the death of Akanksha Dubey, her mother Madhu opened up about the alleged suicide of her daughter and said that her suspected boyfriend Samar Singh and his brother planned her murder, alleging that they committed financial fraud.

According to the claims of her mother, Akanksha Dubey's alleged boyfriend and Bhojpuri singer Samar Singh was torturing her and had threatened to kill her. According to family members, there was a dispute between Akanksha Dubey and singer Samar Singh's brother on March 21. The actress had received threats after the dispute and was found dead in a hotel room in Varanasi just a few days after.

Who is Samar Singh?

Samar Singh is a Bhojpuri singer and was reportedly in a relationship with Akanksha Dubey. Samar Singh and Akanksha Dubey have known each other for several years and collaborated on several projects and songs together.
According to the allegations put forward by Dubey's mother, the Bhojpuri actress was not paid for several of her recent projects, and was cheated of lakhs of her money by Samar Singh and his brother. Singh had also threatened to kill Dubey over financial matters.

The family members of Akanksha Dubey accused Samar Singh and his brother of planning to murder the Bhojpuri actress. Now, a case has been registered against Samar Singh and his brother in the Sarnath police station, and an investigation will follow in the matter.
28-year-old actress Akanksha Dubey was shooting for the film 'Layak Hu Main Nalayak Nahi' in Varanasi for the last four days. When the shooting team called, the actress didn't pick up the phone. The staff reached her hotel in Varanasi and saw her hanging from her hotel room.

READ | Bhojpuri actress Akanksha Dubey dies by suicide at 25