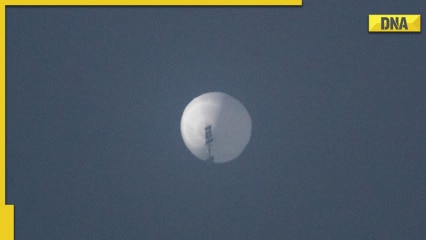 US Air Force general makes claims of aliens in objects shot down (Photo – Reuters)
The spy balloon by China which entered the United States airspace made headlines earlier this month, with the American authorities eventually shooting down the alleged surveillance balloon. Now, claims are being made that such objects are being controlled by aliens.

While many have been curious about the presence of aliens and life forms from outer space in Area 51, which is a highly classified area in the United States, a commander from the US Air Force has now intensified the suspicion of the presence of aliens.

Days after the massive Chinese spy balloon was shot down by fighter jets, Air Force General Glen VanHerck, head of US North American Aerospace Defense Command (NORAD) and Northern Command said that he cannot deny the possibility that the object shot down by the US military are not aliens.

The US Air Force general said in a shocking claim that the series of objects and aircrafts shot down by the US military in the recent past could be "aliens or anything else", depending on how the US intelligence services study them.

As quoted by media reports, General Glen VanHerck didn't deny the possibility of space aliens and said, "I'll let the intel community and the counterintelligence community figure that out. I haven't ruled out anything."
The US military officials also said that he was not calling these objects "balloons" for a reason because it has not yet been determined how they remained to stay aloft all this time. He said, "I'm not able to categorize how they stay aloft. It could be a gaseous type of balloon inside a structure or it could be some type of a propulsion system."
The US fighter jets recently shot down an alleged spy balloon of China that was flying over their airspace earlier this month. Recently, the US assisted Canada in shooting down an unidentified object over their country, which is currently being inspected.

READ | After US, is China targeting India and Japan with 'spy' surveillance balloon? Report makes big claim