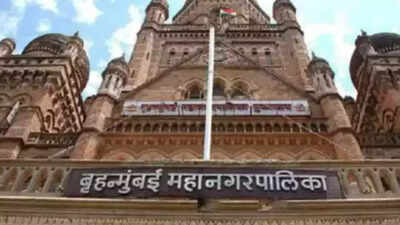 Brihanmumbai Municipal Corporation
MUMBAI: BMC, which maintains 49 skywalks and FOBs, has decided that henceforth all will have escalators as few persons are making use of them.
In case of existing skywalks and FOBs an escalator will be fitted into them if there is a demand, said officials. Only one skywalk at Jogeshwari has an escalator now. BMC is also planning an escalator for the FOB near Mahim creek.
Senior civic officials pointed out that among upcoming FOBs that will have escalators are ones at Charni Road railway station and Hindmata in Dadar. In case of the Himalaya FOB at CSMT, officials said that since the staircase planned is dog-legged, fitting an escalator would be difficult, but they are working on it. Officials said that for an escalator to be fitted into a skywalk it is essential that the staircase is straight and a curvature in between makes it unfeasible. The Himalaya FOB is expected to be operational by the year-end.
An addition of an escalator is likely to increase cost by almost Rs1 crore, said officials.
"We have found that fewer people use skywalks as they find it inconvenient to climb. Therefore at skywalks where there is a demand BMC will consider an escalator," said Satish Thosar, chief engineer, bridges department.
Dhaval Shah of Lokhandwala Oshiwara Citizens' Association (LOCA) said senior citizens often hesitate to use skywalks as they find them steep to climb. "In the case of the working class people, some find taking the FOB very time-consuming and hence rush and cross the road, which is unsafe. Some skywalks have anti-social elements like drug addicts sitting on them, so some women avoid using them," said Shah.
FOLLOW US ON SOCIAL MEDIA
FacebookTwitterInstagramKOO APPYOUTUBE