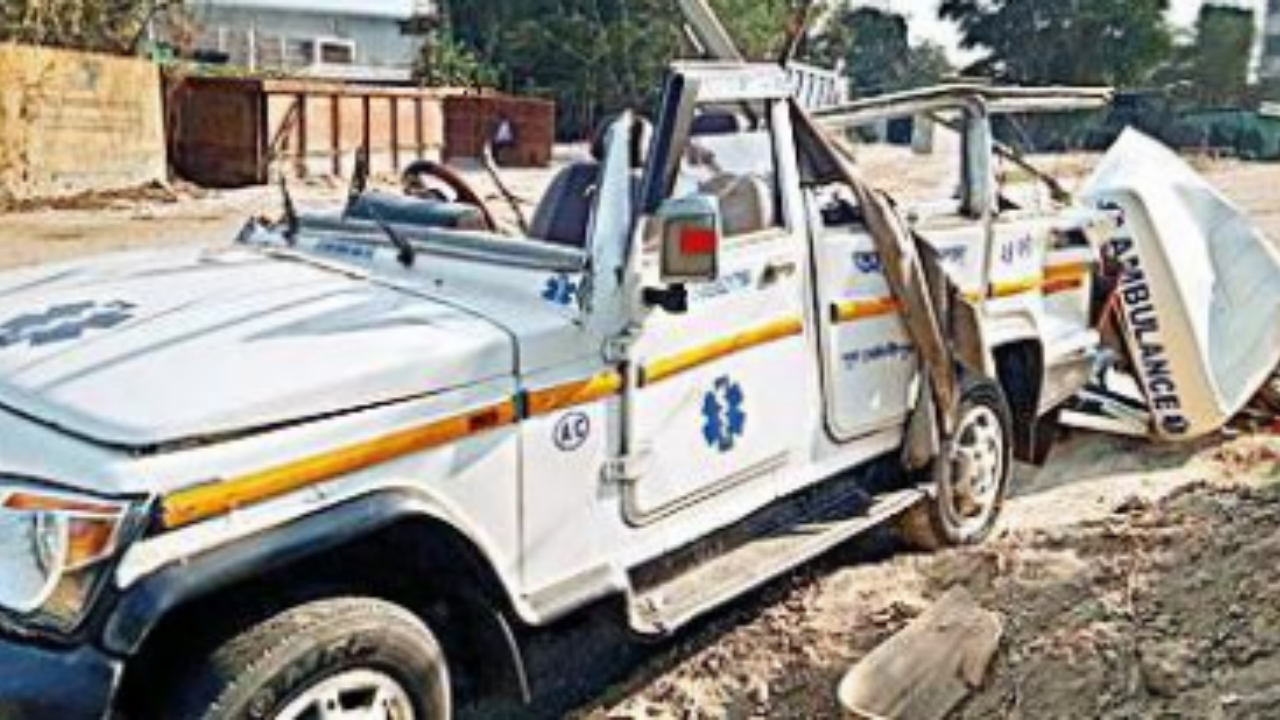 KOLKATA: Five persons were injured after an ambulance – which was ferrying a patient and her three relatives – rammed into a stationary truck on Jessore Road near Kolkata airport around 3.30am on Monday.
Cops said the injured, including the ambulance driver, Sk Rajabaksh, were undergoing treatment at a hospital in Barasat. Cops suspect that the driver might have lost control after its tyre burst.
They are also checking if the driver had dozed off at the wheel. Angurbala Maiti (75) who suffered a cerebral attack at home in East Midnapore's Ramnagar was being taken to a nursing home in Barasat by her relatives, Ratan Maiti, Krishnapada Maiti and Mani Giri in the ambulance.