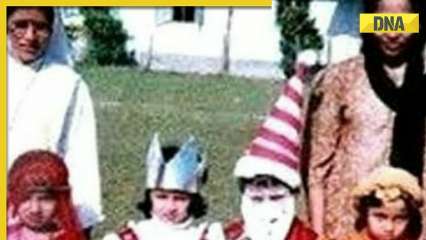 Some old photos of CSK skipper Mahendra Singh Dhoni's wife Sakshi Dhoni and Bollywood actress Anushka Sharma have gone viral on social media after IPL 2023 final reminding people that Anushka and Sakshi are childhood friends. Yes, you read this right both Anushka and Sakshi know each from their school days and the bonding between the two is older than the relations betweem their Dhoni and Anushka's husband Virat Kohli.

Anushka Sharma and Sakshi Dhoni once studied in the same school in Assam and they were classmates too.
Anushka Sharma's father, Retd. Col. Ajay Kumar Sharma was once posted in Assam and while Anushka was in Assam she studied at St. Mary's School, where Sakshi Dhoni was also studying during his childhood days.
In one viral photo, Anushka and Sakshi can be spotted together wearing winter outfits and spending some quality time with friends.



In an interview, talking about Sakshi Dhoni, Anushka Sharma had once said, "Sakshi and I lived together in a very small town in Assam. When she told me where she lived, I said wow, I have lived here too! She said I went to this school, I said I went to this school too."
Talking about their fancy dress photo, Anushka Sharma also said, "And then I found a picture in which Sakshi is dressed as a fairy and I'm dressed in a Ghaghara like my favourite idol Madhuri. Sakshi is extremely funny."