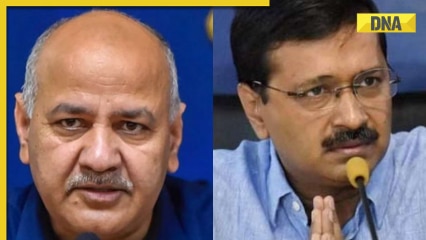 Arvind Kejriwal, Akhilesh Yadav, Mamata and more write to PM Modi over Manish Sisodia's arrest
The arrest of Manish Sisodia has prompted nine opposition leaders, including Delhi Chief Minister Arvind Kejriwal, to write to Prime Minister Narendra Modi, warning that it will be used as an example of a political witch hunt and further prove what the rest of the world had already suspected that India's democratic values are in danger under an authoritarian BJP.

Nine politicians, including seven from outside the AAP, have signed the letter, but Congress is not among them. Akhilesh Yadav, the leader of the Samajwadi Party, K. Chandrasekhar Rao, Sharad Pawar, Mamata Banerjee, Farooq Abdullah, the president of the National Conference, Bhagwant Mann, the chief minister of Punjab, Tejashwi Yadav, and former chief minister Uddhav Thackeray have all signed the letter.

The letter said, "We hope you would agree that India is still a democratic country. The blatant misuse of central agencies against the members of the opposition appears to suggest that we have transitioned from being a democracy to an autocracy."

It said, "The 26th of February 2023, after a long witch-hunt, Delhi`s Deputy Chief Minister Manish Sisodia was arrested by the Central Bureau of Investigation (CBI) in connection with alleged irregularity without a shred of evidence against him."

(Also Read: Finland trip for Delhi teachers: Know controversy behind training programme, how Delhi LG is involved)
The letter claimed that the accusations made against Sisodia are completely unfounded and smelled of a political plot. Many across the nation are furious about his arrest. Manish Sisodia is credited with revolutionising education in Delhi schools. His arrest will be highlighted as an illustration of a political witch hunt around the world

"Out of the total number of key politicians booked, arrested, raided or interrogated by the investigation agencies under your administration since 2014, the maximum belongs to the opposition. Interestingly, investigation agencies go slow on cases against Opposition politicians who join the BJP.
"Former Congress member and current Assam chief minister (CM) Shri Himanta Biswa Sarma was probed by the CBI and the ED in 2014 and 2015 over the Saradha chit fund scam. However, the case didn`t progress after he joined the BJP. Similarly, former TMC leaders Shri Suvendu Adhikari and Shri Mukul Roy were under the ED and CBI scanner in the Narada sting operation case but the cases didn`t progress after they joined the BJP ahead of the Assembly polls in the state. There are many such examples, including that of Shri Narayan Rane of Maharashtra."

(with inputs from IANS)