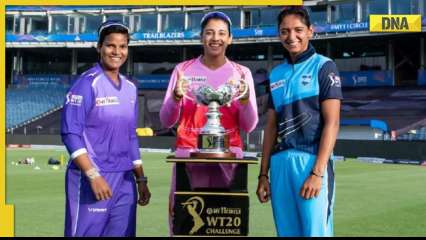 The BCCI's T20 franchise tournament for women is set to be called the Women's T20 League, and five clubs from whose applications have been solicited will be formed through a player auction in February. The Women's T20 League will be structured similarly to the Indian Premier League.

According to ESPNcricinfo, the deadline for Indian players to register for the auction is January 26 at 5 p.m. IST. This competition will replace the Women's T20 Challenge, which began as a two-team one-off game in 2018 before expanding to a three-team showcase tournament in 2019 and two further editions in 2020 and 2022.

The basic price for capped Indian players is set at INR 30 lakh, INR 40 lakh, and INR 50 lakh in the document titled 'Guidance note for Indian players' exchanged by the board with the Indian players, as per ESPNcricinfo.

The starting fee for uncapped players is INR 10 lakh and INR 20 lakh. Women's T20 League players should register directly with their state organisations rather than through agencies or managers.

Former BCCI president Sourav Ganguly indicated in February last year that the Women's IPL would commence in 2023. In August, the BCCI decided on a March deadline. As a result, the BCCI shifted the women's domestic calendar, which normally runs from November to April, forward to accommodate franchise competition.
Since the official announcement of the Women's T20 league, a number of men's IPL clubs have sent out talent scouts to find players that they may eventually sign for the women's competition if they are awarded the rights to own a franchise.

The Rajasthan Royals, Mumbai Indians, Kolkata Knight Riders, Royal Challengers Bangalore, and Punjab Kings are all thought to be interested in acquiring a women's league team. 
The Women's IPL has grown in popularity since India came second in the ODI World Cup in 2017. It picked up steam when they reached the T20 World Cup finals in Australia in 2020, but Covid-19 limitations prompted the suspension of women's cricket and other competitive sports activities.

READ| WTC Points Table: India's final qualification scenario explained after AUS vs SA Sydney Test ends in a draw