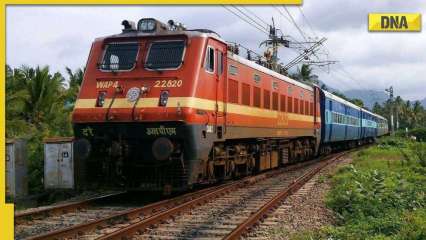 The regional railways has been trying to increase the speed of the trains between Shahjahanpur and Moradabad railway sections. Under this, the authorities conducted a trial run last week between Bareilly and Mumbai at a whopping 125 km per hour. The journey was completed in just 46 minutes. When operational, this high-speed corridor will revolutionise travelling between these two important business centres in Uttar Pradesh.

The authorities had been checking the railway tracks using the oscillation monitoring system (OMS) to see if the tracks are fit to withstand a high-speed railway corridor. This system finds out about weak tracks which are later replaced by stronger tracks. The condition of the rail line in the zone is good. 

However, this system will ensure they are well-maintained.

The authorities also used engineering and electrical lines for the speed trial — even on bridges and curves. After this exercise, the track can easily withstand trains at speeds in excess of 100 km per hour. 
During the trial run, the train was also stopped at three places. Despite that, it took just 46 minutes. 
The authorities are working in Delhi and Lucknow in order to increase the overall speed of the trains. 

The track between Lucknow-Delhi is being strengthened. The authorities have replaced 52-kg-per-metre tracks with 60-kg-per-metre tracks. This means, the authorities have massive plans for the Delhi-Lucknow route.