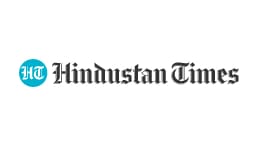 Bengal on Wednesday said it would pay three per cent additional dearness allowance for its employees, including teachers and pensioners, effective from March. State finance minister (independent charge) Chandrima Bhattacharya made the announcement while presenting the 2023/24 budgetin the Assembly.
The hike comes two days after MPs from the ruling Trinamool and opposition Bharatiya Janata Party clashed in the Lok Sabha on this topic, prompting speaker Om Birla to appeal to not create a 'municipal corporation' situation.
The announcement also comes days after reports the centre may increase DA for its over one crore employees and pensioners to 42 per cent.
This is as per an agreed-upon formula for the purpose.
If confirmed, the centre's hike will apply retrospectively from January 1, 2023.
The last time the centre raised DA was September 2022.
READ | Centre likely to hike DA for its employees by four per cent
The Trinamool-BJP clash in the Lok Sabha broke out BJP MP Saumitra Khan raised the issue of delayed DA payments to Bengal government employees, and asked the union labour minister if the centre could address the matter.
"Employees of the West Bengal government are sitting on a hunger strike… They are not getting their dearness allowance," Khan said.
He also asked the union minister, Bhupender Yadav if there is 'any provision under which the central government can directly (address the issue)?'
Trinamool MP Kalyan Banerjee objected to the topic's relevance in the LS.
As the two parties began squabbling, Lok Sabha speaker Birla said, "Don't discuss among yourselves… Don't turn it into a municipal corporation."
Other points of interest in the Bengal budget were a proposal to waive agricultural income tax on tea gardens for two years and extend credit facility to young entrepreneurs. Further, 11,500 km of rural roads will be constructed at a cost of ₹3,000 crore, the government said.
State finance minister Chandrima Bhattacharya said GDP was projected to grow at 8.4 per cent and that she proposed to provide a ₹3.39-lakh crore budget for the financial year 2023-24.
With input from agencies