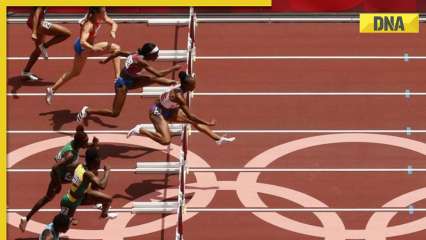 Transgender women will not be part of any women elite competitions. The World Athletics Council has banned trans women who have gone through male puberty from taking part in elite female competitions, the sports governing body said on March 23 (Thursday). The council also took some serious decisions on cutting down the testosterone plasma to 2.5 nanomoles per liter, which was earlier 5 nanomoles per liter.

Athletes with differences in sex development (DSD) will have to face the impact of such decision making. The tighter rules will affect DSD athletes the most. Athletes like Caster Semenya who won 800 meters twice in the Olympics and the 2020 Olympic silver medallist in the 200m, Christine Mboma, will have a tough time after this decision.

During a news conference, World Athletics president Sebastian Coe said that the council has taken the decision to exclude transgender women from the competition in order to protect the female category. "WA will form a task force to study the issue of trans inclusion that will be chaired by a transgender athlete", he further added.
This is not the first time that trans women had to face restrictions in elite competition. Last year Swimming's world governing body, World Aquatics, barred trans women from (who had experienced any male puberty) participating. It is believed that even after reducing their testosterone levels through medication, transgender women still get the upper hand.