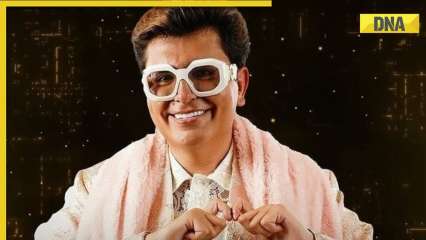 Navid Sole strongly asserts that Tehelka Bhai doesn't deserve to win Bigg Boss 17, and calls him among the most boring contestants in the house.
The Iranian pharmacist and social media influencer Navid Sole's stint at Bigg Boss 17 surprisingly ended after five weeks. After the mid-week eviction, Navid joins DNA for an exclusive conversation. 
In his 5-week stint, Navid claims that he has made genuine connections in the house. He names Ankita Lokhande as a potential winner of Bigg Boss 17. Talking about her, Navid says, "I love Ankita. She's a very strong, powerful, beautiful and elegant woman. I have so much love for her." While praising Ankita, Navid revealed that they discussed her pregnancy in the show, "I said to her, 'Ankita, I want to be godfather and name your baby'. I even told her that if I stayed till the 9th or 10th week, we would start naming your babies." 
Sharing his view about getting voted out by his housemates, Navid says that he's backstabbed by contestants. "I definitely think that I've been backstabbed, and I believe it was by Arun (Mahashetty), and Tehelka (Sunny Arya) because every single time they used my translation issue against me. Many times they said, 'It takes time for Naved to translate', and I think it's unfair because Bigg Boss is watched all over the world." 
Naved further says, "It's a very weak thing to target me, and I wished Bigg Boss would have emphasised and intervened that you cannot nominate someone over translation." Navid thinks that apart from him, Arun, Sunny or Samarth should have been evicted as they have 'no contribution' to the house. Navid even asserts that Sunny, aka Tehelka, doesn't deserve to win the show for his loud and aggressive behaviour. 
In the show, Navid confessed that he has developed feelings for Abhishek Kumar. Speaking about their bond, Navid says, "He has never cried so badly as he cried on my eviction. He went to his knees and told me, 'Navid I wanna take you'. I was shocked, and I kissed him. Before leaving I said, 'Abhishek, whatever is it, I am waiting.' He is a lovely person." At last, Navid even shares his views on Isha Malviya's relationship with Samarth Jurel and predicts, "They had some ugly arguments in the house, and I think they will break up after the show."