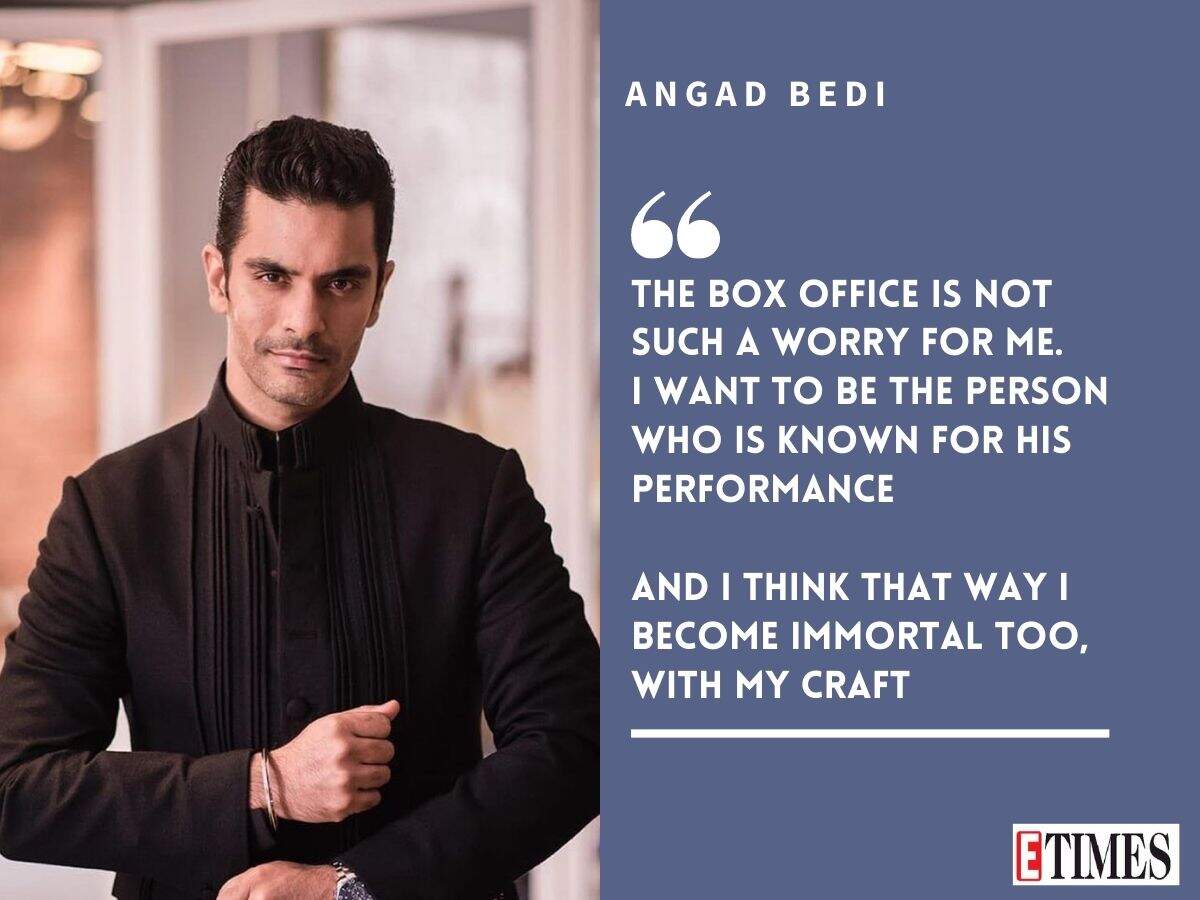 It's an undeniable fact that the Hindi film industry is fuelled with passion, hope, and love for cinema. And one such actor who has been consistent in proving that is
Angad Bedi
. The charming man has established a connect with the audience and has crafted a niche for himself in the industry. In a career spanning over 17 years, Angad has reinvented himself for every onscreen outing. Be it playing the role of an antagonist in 'Pink', or being the supportive brother in 'Gunjan Saxena: The Kargil Girl', or getting into the shoes of a cricketer in '
Inside Edge
', Angad has indeed come a long way.
For this week's #BigInterview, the actor spoke at length about his journey in showbiz, the constant struggle to not be typecast, how life changed for him after 'Pink' and working with wife Neha Dhupia. Read On:


You have portrayed a range of characters so far. What are the kind of roles you want to experiment more with?
Thank you so much for asking me this. As an actor, I feel the challenge is to not just reinvent, but also try to get into places, which aren't comfortable. A lot of actors often get into the comfort zone of portraying one particular role, which they feel is working for them, and then they keep on going in that direction. Honestly, I am willing to take a risk and transform and go that extra mile because the box office is not such a worry for me. I want to be the person who is known for his performance. And I think that way I become immortal too, with my craft.
With the OTT boom, actors are willing to take a risk, transform and go that extra mile because the box office is not such a worry. So, I feel that somewhere along the line, you have to tread into uncomfortable territories and go into those roles where you're challenged. You should try and do things that you fear doing because the only way of overcoming fear is by getting into it and making it your whole and soul.
With my roles in films like 'Pink', 'Inside Edge', 'Gunjan Saxena', 'Soorma', 'Tiger Zinda Hai', 'The Verdict – State vs Nanavati', I want to be that person who is known for his performance and one who pushes himself. That is how the audience starts enjoying your work and looks forward to what you're doing next.
There's a certain audience that identifies with your work, and they want you to play that kind of part over and over again; but I feel that there's a certain comfort level with actors trying to do the same thing because of the audience. The challenging part is trying to win over the audience with every single role that you accept, and the more diversified you can be, I feel, the more you will be accepted and loved.
What is your thought process when approaching a script?
Frankly, for me, box office numbers are not the criteria at all. My first priority is being honest towards my performance and the character that I'm portraying. While reading a script, I make sure to pick up something that could help me connect with the audience. That's why I feel that people like Salman (Khan), Mr (Amitabh) Bachchan, have ruled the box office for so many years; they have the ability to be the common man.
There's a certain process that goes into it and understanding the kind of parts that will benefit you as a performer and the ones that will win over the audience. If my instinct says that this is what I need to do, after reading the script, I don't think twice before saying 'yes'. I'm hungry to elevate myself as a performer.
Do you say 'no' to work coming your way, if it is not what you want?
I am very clear about where I want to go, as far as my career graph is concerned. I am clear about how I want to evolve. But planning doesn't take you anywhere. There are times when you are part of projects, which you don't feel will translate into something big, and sometimes your instincts might betray you too. You never know what connects with the audience. I just wish that I am giving more choices.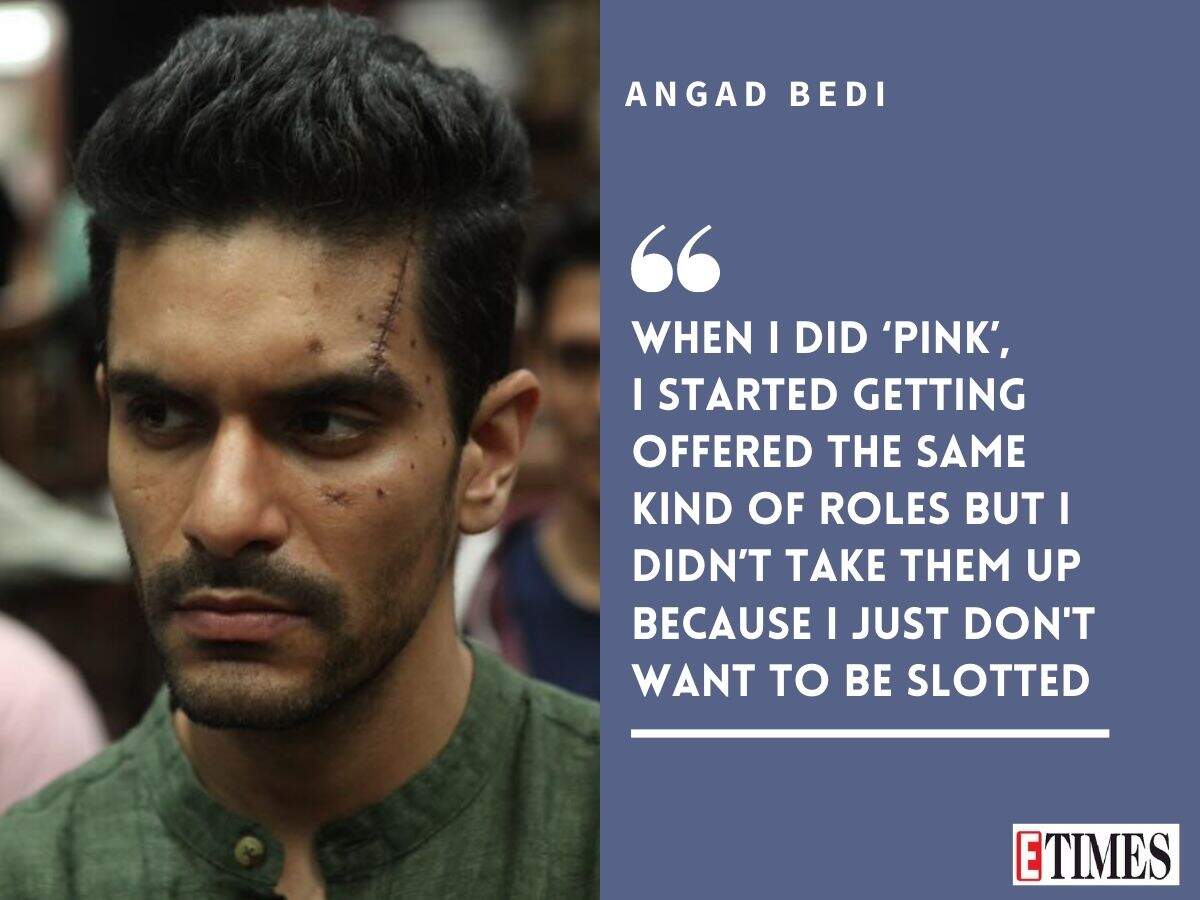 Over time, you've managed to not repeat yourself as far as roles go…
I'm very happy that my work gets appreciated this way, but honestly, it has also been a struggle for me. It's very tricky to pick and choose projects because you start getting similar offers after a role you do works. When I did 'Pink', I started getting offered the same kind of roles but I didn't take them up because I just don't want to be slotted. This is an industry, where you get slotted very fast, because the audience gets comfortable seeing you that way. Eventually, casting directors also think of you that way. Hence, after I did 'Pink', the immediate challenge was to move away from it and do something which was earnest, solid, and at the same time upright. I was fortunate enough to land 'Inside Edge'. Because I did 'Inside Edge', I was offered 'Soorma', as Shaad Ali had noticed me on the show. For me, it has been a constant battle to break shackles. The challenge is to let people notice you, but not categorise you in any one genre. I must also acknowledge that this has also been both an advantage as well as a disadvantage. Because I know I won't get so many chances. So whatever chance I get, I have to prove myself in a very diverse and different manner from my last project.
Go on…
I know I am one of the options in people's minds, but at some level, I'm not the first person they call; I might actually be in the top five or the top 10. I'm hoping that it changes for me because, you know, I've struggled hard for my career. I want people to know that; if my audience can see it, and recognise me, I just want the industry to do the same. I have no shame in picking up the phone, and or messaging or calling filmmakers or producers because I feel that that's my job, as an actor. It's a great feeling for actors who pick and choose projects but unfortunately, I don't have that privilege. Sometimes, you are great as an actor, but you don't have enough work to portray those parts, and that has been a constant challenge for me since 2016.
Are you saying that you don't get support from the industry?
I've had a lot of encouragement from producers, especially from Karan Johar and Apoorva Mehta who really backed my work. It has given me many opportunities and I really value it. And again, I am grateful to Excel entertainment, which is Ritesh Sidhwani and Farhan Akhtar's venture, because they gave me 'Inside Edge', which changed my world. I'm also grateful to Karan Anshuman, the creator of the show, and Guru, who wrote it with him. One opportunity leads to the next, the next piece to another one.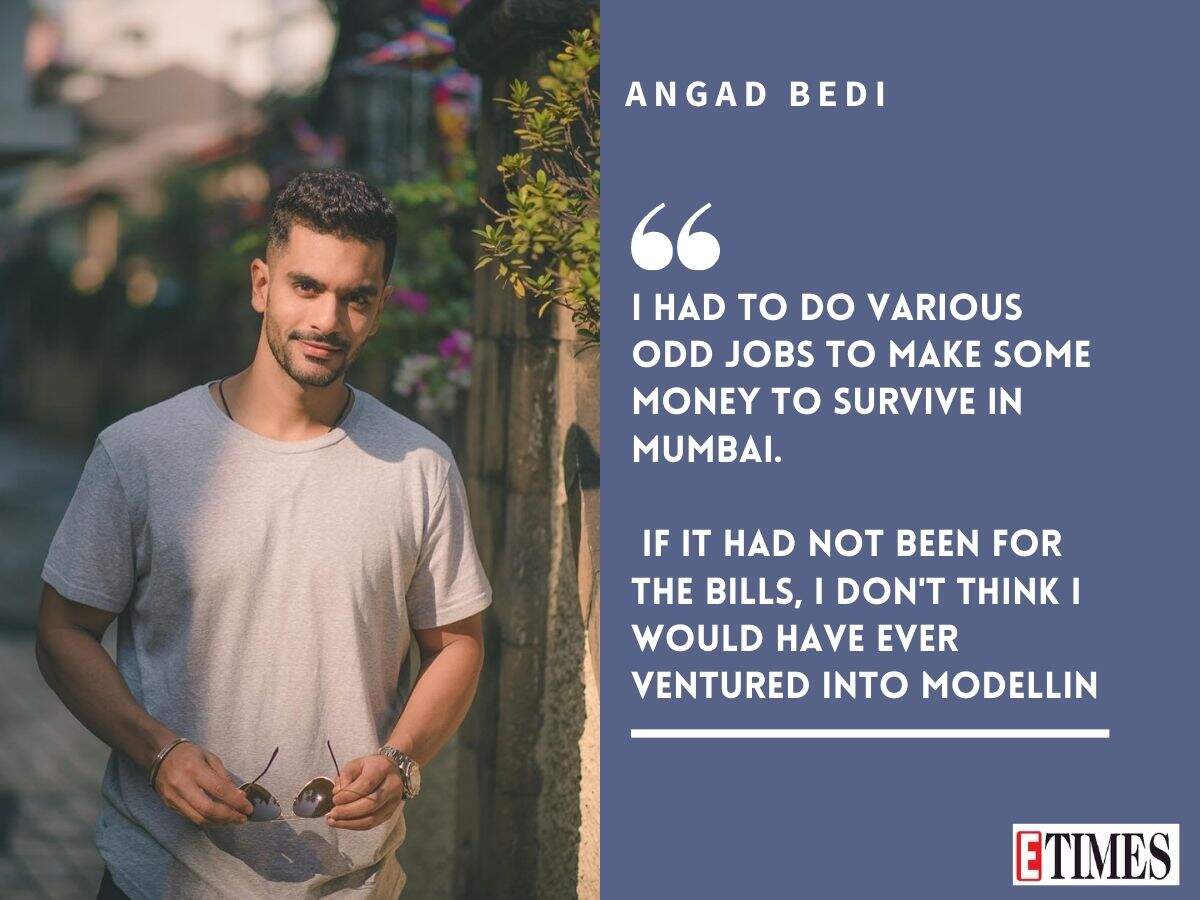 Do you feel the industry is changing today?
Today, your performance makes you look attractive. We have gone beyond looks, or personality, or six-pack abs. It's a thing of the past now. The myth that good-looking people cannot act is changing too. It's not that actors have to be a certain way or look a certain way; a good performer is a good performer.
You have tried your hands at a lot of things. From cooking to cricket shows, to participating in reality shows, to walking the ramp, and being onscreen. What did you enjoy doing the most?
Initially, when you want to be an actor and move to a city like Mumbai, it's not very easy to make a living, especially when you're not when you don't belong to the place. I had to do various odd jobs to make some money to survive in Mumbai. And modelling was one of them. I was never a person who thought modelling was a career and if it had not been for the bills, I don't think I would have ever ventured into that field.
At the same, I'm very grateful that I got an opportunity as a model, which eventually led me to host IPL. And because of that stint, people start seeing me on TV, and I started getting more opportunities. Then I did 'Khatron Ke Khiladi' for which we shot in Brazil.
When you come from outside, it's all trial-and-error because there is no one to guide you on what to do and what not to do. I've just had faith in the universe, and it has guided me at every step. Whenever I feel the instinct is strong, I've gone ahead with it, full-throttle, and I think it has paid dividends. So, yeah, these are the things that you sometimes do to survive, to pay your bills, and sometimes they don't get mentioned, but everybody has a story.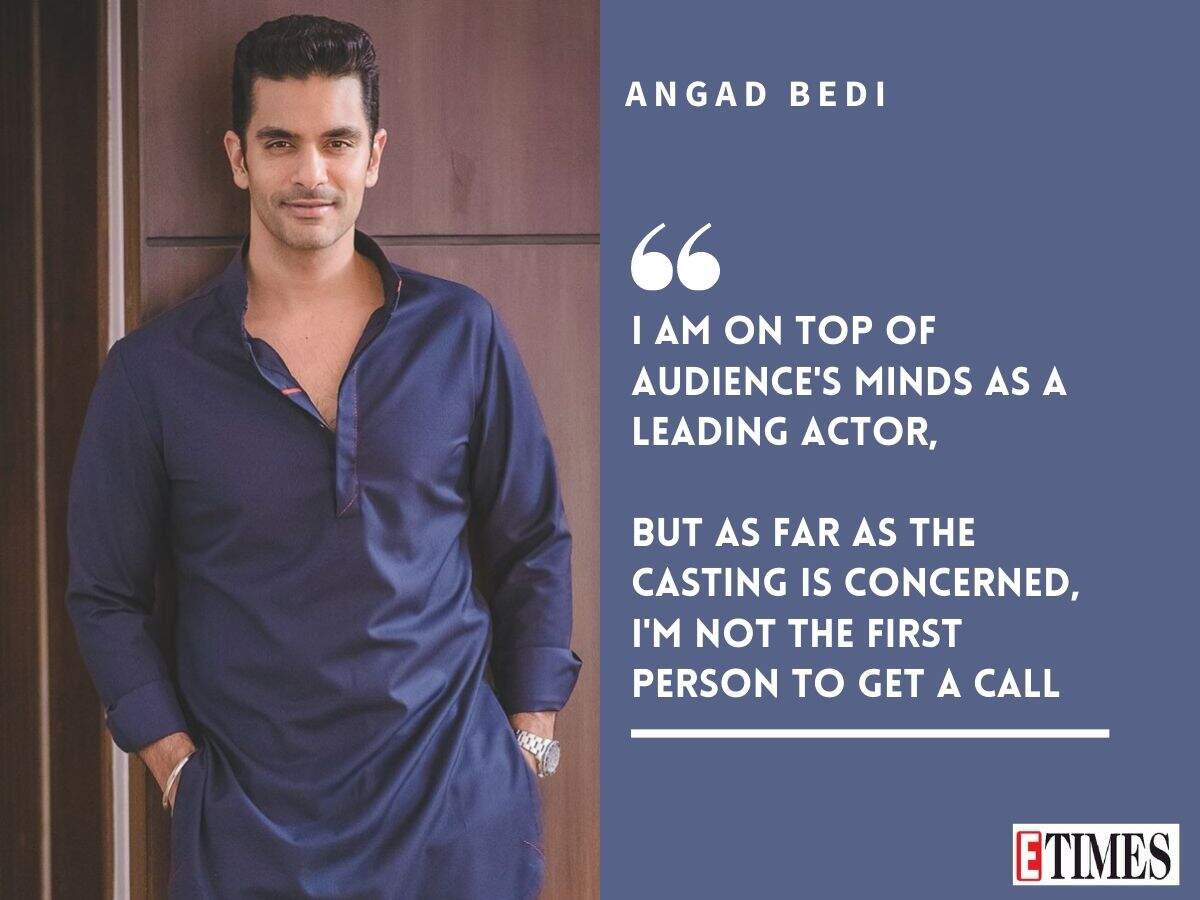 How are things shaping up for you now?
For me to be able to look after my family and parents, is something I am grateful for. My work has given me that privilege. I am in a slightly more secure position now. I have a lovely wife and daughter and I enjoy spending time with them. I'm seeing my daughter grow up. She's now two years and three months old and in a lockdown, it has been a bonus to get to spend so much time with your family. I'm very honoured to be part of our film industry because I feel that they've welcomed me with open doors.
Apart from that, I think our industry is based on a relationship, much beyond than a professional one. Here, we work on goodwill, trust, and faith,
woh kehte hai naa, aapne zabaan de di, woh zabaan dene ka matlab hai, (your word is) bigger than any contract that you will sign. So I feel, for me, it is very important that my goodwill is intact. Our industry is a place where even if you are only 40 per cent talented, but are a good human being, people will always work with you.


'Pink' was a defining film in your career…
True; Shoojit Sircar is my guru. I call him my teacher because my career began with 'Pink'. It was because of Shoojit da and Mr (Amitabh) Bachchan, that I got an opportunity to be part of a National Award-winning film, which gave me a lot of credibility as an actor. I will forever be grateful and thankful to Shoojit Da for giving me that opportunity, and to Mr Bachchan for instilling the faith in me that I could be a 20-year-old standing in a courtroom in front of him, talking to him the way my character spoke. I feel that my career, as an actor, grew from there. And from then onwards, people have taken a lot of interest in my work.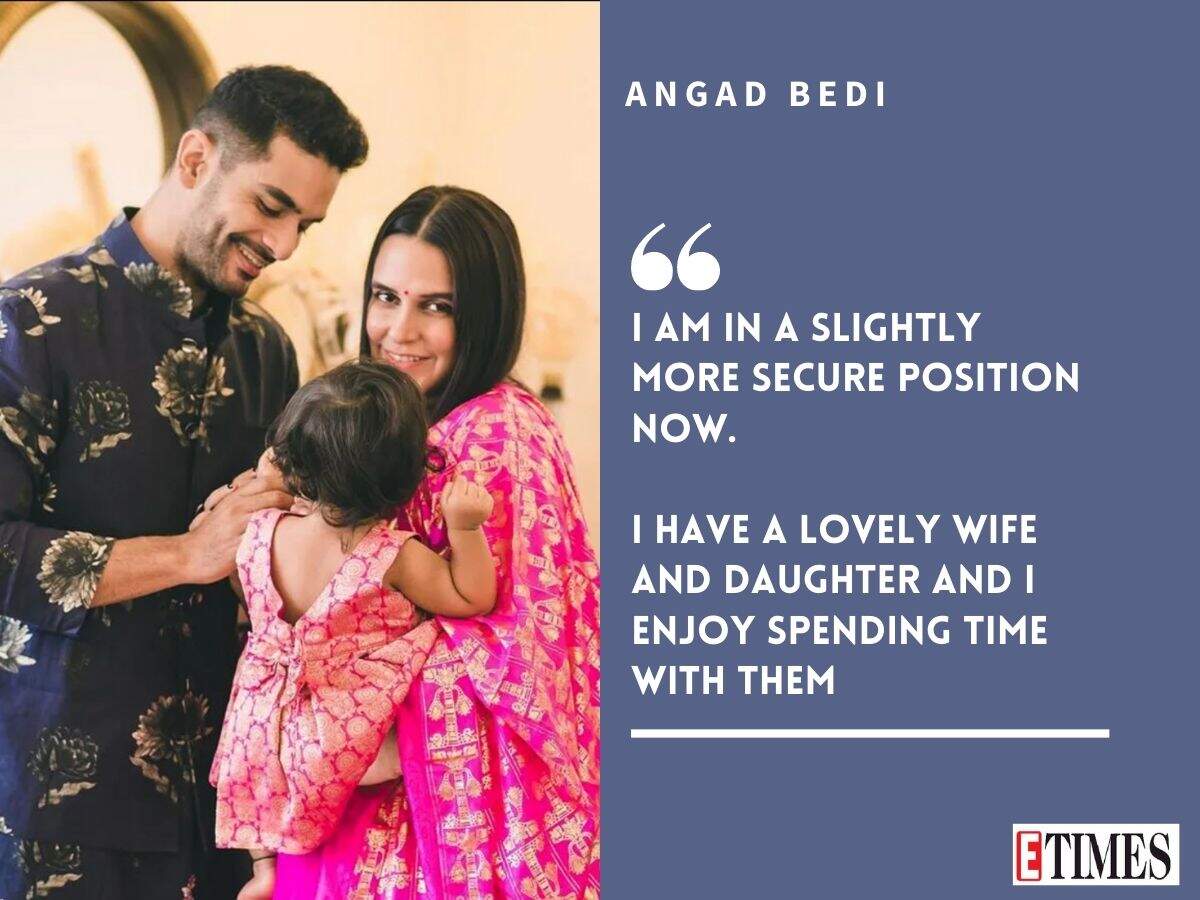 Take us through the period when films were not choosing you or maybe you were not choosing the right films…
I faced a lot of challenges before 2016 till the time Shoojit da saw me at a Filmfare event. I have a lot of gratitude for being at the right place at the right time; had I not been there, I would have never got 'Pink'.
Time and again, I've been in a position where I've worked hard and proved myself, but it never felt that way, as there was a time where I was not even considered. A lot of times you could be on top of a filmmaker's mind but then, once they see you on camera, you might not be the correct choice. There's enough slip between the cup and the lip. When you're testing for a part, it's a tricky place to be in. I've lost films, I've been confirmed for films, and I've been dropped from films. But luckily, thanks to my background in sports, I've taken it in my stride and made myself realise that maybe I need to work more on myself and work harder, which I've done.
Did OTT give you more visibility than films?
There's a lot of demand for new faces on OTT and that proved to be lucky for me. I had the first mover's advantage with 'Inside Edge', which gave me a good fanbase as far as viewership is concerned. The majority of our audience are youngsters. Since they get to see your work more, that helps you to connect with them.
Because of digital platforms, good writing has also come into play. I feel we are definitely heading in the right direction. Today, producers are moving into a space where they want to cast younger people for a younger audience, so, I am very grateful and lucky that I have been able to be there.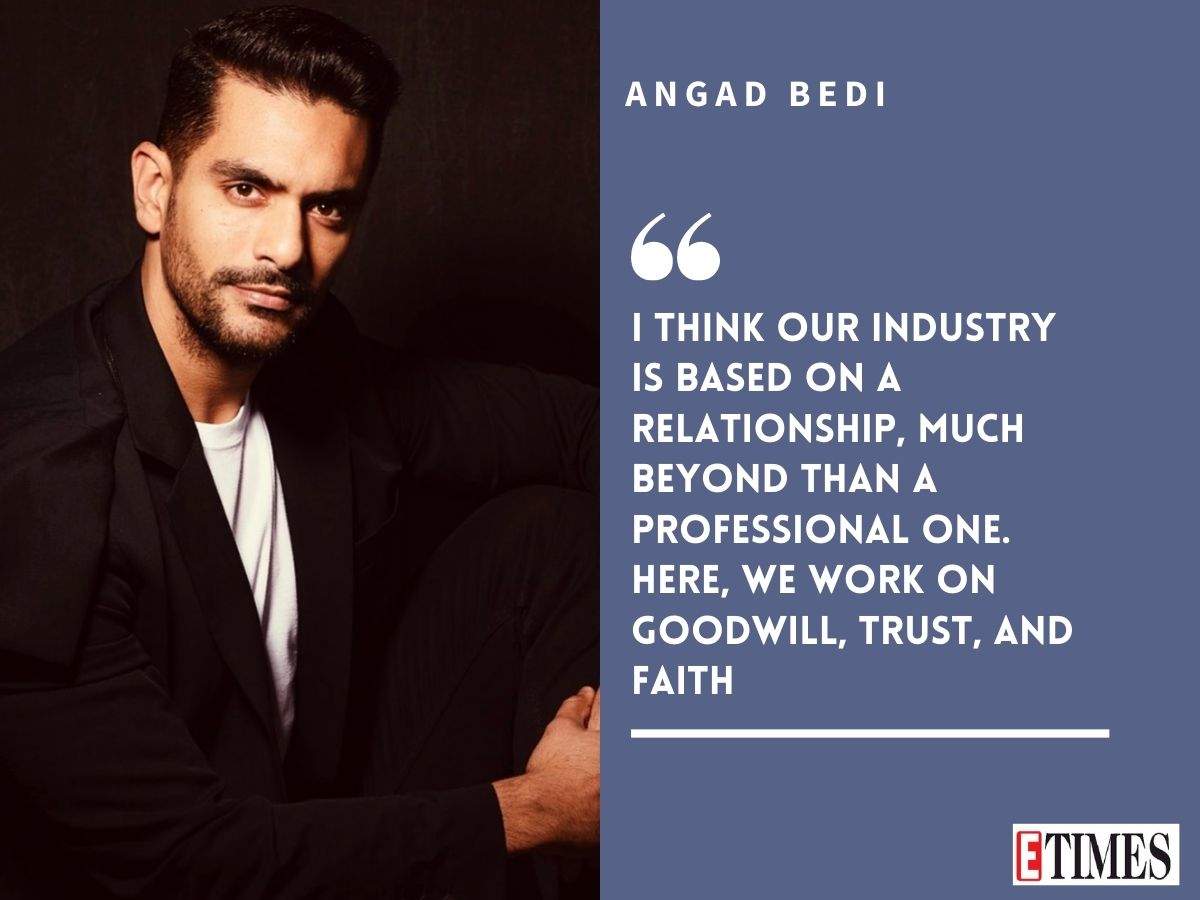 How do you take care of your mental health in times like these?
As human beings, we are very insecure people, and there's nothing wrong in it. You have to accept the fact that you are insecure, because that's what makes you human. I just feel that actors can get very reclusive; it's a very lonely place, you know, as a creative person. That's the time you have to believe in yourself. Believing in yourself and having an emotional grounding is very important.
I am a strong believer in the institution of marriage. I really feel that it centers on an individual, especially a man. And at some level, you need to fall back on your own people. They know your vulnerabilities, they see you the way you are, they don't see you as an actor, or the star you want to be, or the star you are, they see you as their own son, sibling, husband, or father. It's very important to understand that as much as you love your profession, it's only a part of your life.
I've been married for three-and-a-half years now; I've been with my wife for four years now. And I feel that it has helped my career. If you have a happy home, you will have a happy work environment. It's your home that makes you stable, not the other way round.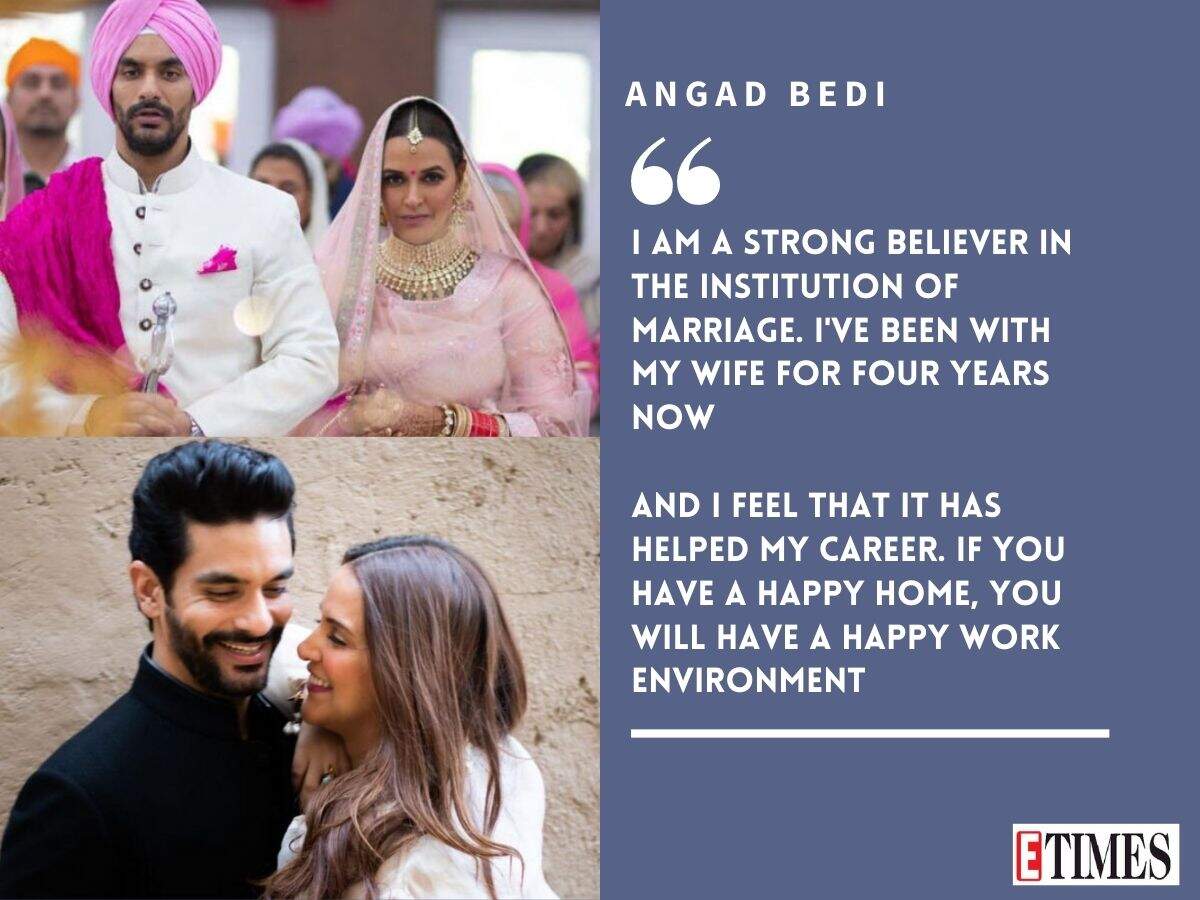 Back home, who's your biggest critic?
My sister, my wife, my mother-in-law–they are my everyday critics. And my dad is somebody who can be very blunt. He is an honest man and if he doesn't enjoy something, he states it. He enjoyed watching 'Pink', 'Inside Edge'. And when I did 'The Zoya Factor', he called me to say that there was no need for me to do a film like that, that there was no gravity. He has always told me, whenever I am to be seen onscreen, I should make sure that I am backed by a good performance. It's good to get that sort of understanding. Gone are the days when you are a part of the project and get wasted. Whether it's a commercial or a performance-oriented project, everybody is looking to do something more with the script and with themselves.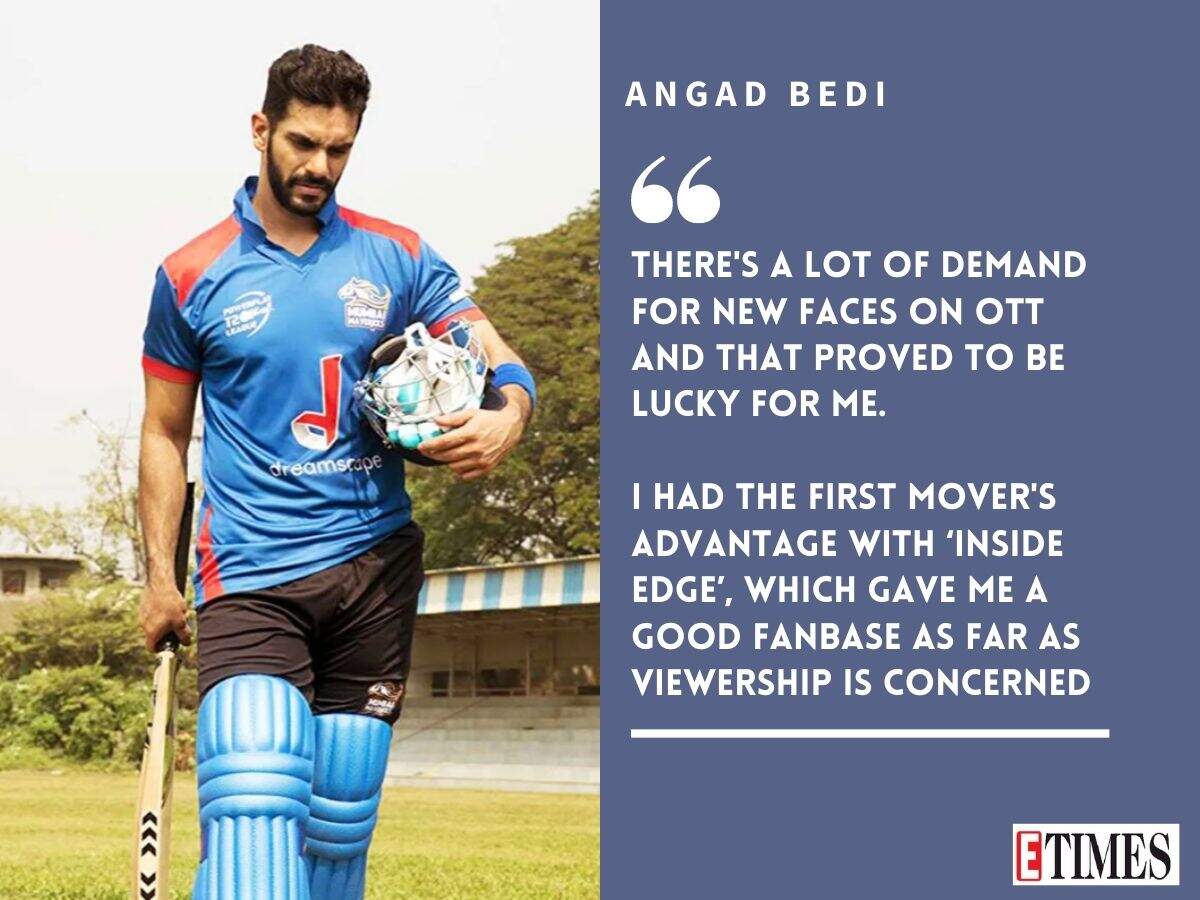 Mehr is too young but if she wants to get into films, what would you advise her?
If she wants to be part of any creative process as a performer–whether it's a dancer, singer, painter, or a sports personality–I'm all for it. I'm sure she'll find a way. I've found my way, my wife found hers. It's in her DNA. So, you know, if you're just honest to yourself, you'd find your calling easily. You can lie to everybody, but when you truly want to do something, you'll be put on that path of want and desires and that's the time you realise and you get to move forward. There's no substitute for hardwork. Right now she's too little and she's the apple of my eye. You know everything else is fine, but I just want her to be a good human being. That's very important and that's the only education that I will pass on from my dad to her
Have you and Neha considered sharing screen space?
The kind of work that I do and the kind of work she does are very different. She is a very strong performer onscreen, who's done very well for herself as an actor, and it's really nice to see her performing onscreen again; she's doing some very interesting films and I am looking forward to seeing her work in 2021.
I would love to work with her, but it also depends on people wanting to cast us together. That is not in my hand or hers. Also, the project has to justify her and me coming together; people haven't really approached us, that way. It could happen soon maybe.
Instagram and social media are just places to share a bit of a laugh and some friendly banter with her. I think the advantage that I have is that our relationship is a bit different; she thinks in English, and talks much more in English, and I think in Punjabi, and I translate it in Hindi and tell her, but in my head, I'd always have a Punjabi response in mind, and that's where our banter comes from.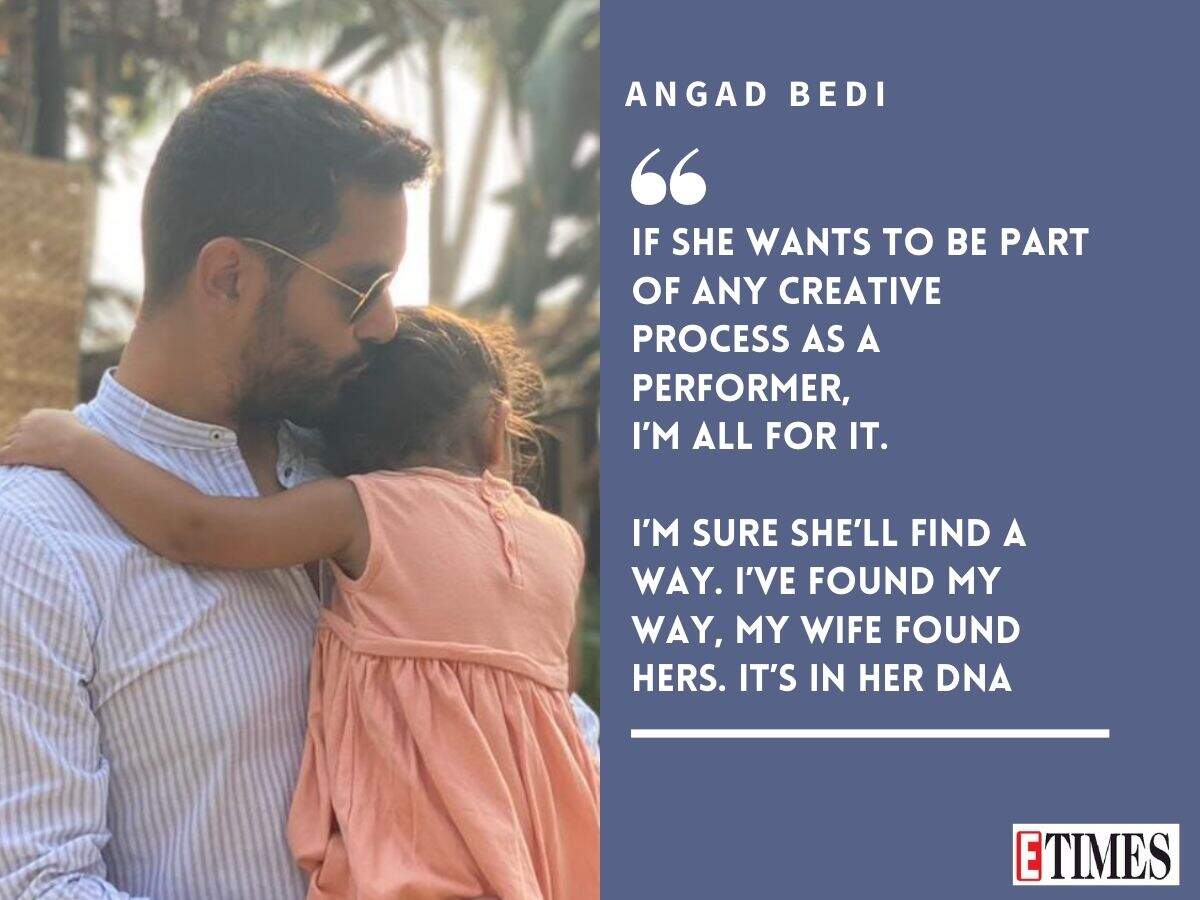 We would love to see you guys in a film together…
I think a comedy will really work in our favour like a 'Gulaabo Sitaabo'; I really enjoyed that film. The banter between Big B and Ayushmann (Khurrana) was lovely as was the banter was between Deepika and Mr Bachchan in 'Piku'. Something like that could be made between Neha and me too because we agree to disagree. A film like that will be a beautiful watch for people (laughs).
One piece of advice, you'd like to give your younger self facing the camera for the first time…
I would have asked my younger self to listen and be more aware. 'Listen' because performance is all about listening and reacting. If you listen properly, everything will be fine and you'll be a better actor.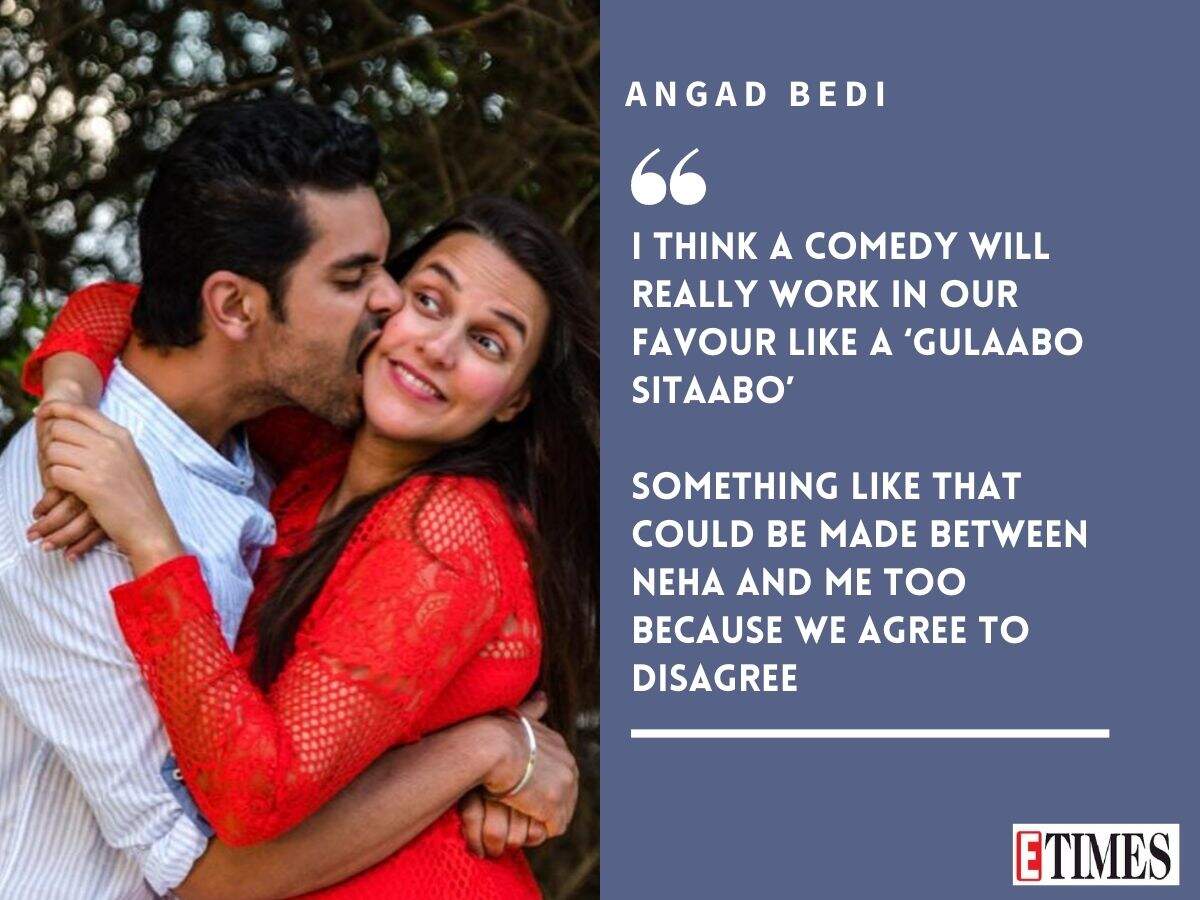 What advice would you like to give to young actors trying to establish themselves?
Just believe in yourself. Because if you don't, nobody else will. It is a very competitive place and you need to have a big heart. If you have a big heart, you'll learn to overcome all the obstacles. And one thing that you should always be ready for, is rejection, Make rejection your friend, and you'll never be disappointed.