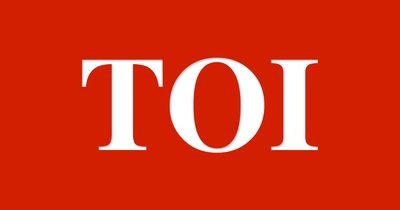 MUMBAI: Bombay high court has dismissed as "farfetched'' a petition filed by a former Bharat Petroleum Corporation Ltd (BPCL) employee seeking a Central Bureau of Investigation (CBI) probe on his allegations of corruption at the company and challenging his termination from service. "A direction for investigation to be conducted by the CBI can be pursuant to information placed before competent authority under the criminal jus- tice system whereby cognizable offences are prima facie disclosed. In the absence of any such exercise, the petitioner is not justified in rushing to file the present writ petition, styled as a criminal writ petition, against the senior officers of the BPCL'' for a CBI probe, said a bench of Justices S S Shinde and Manish Pitale in its judgment on April 20.
Abhijeet Velapure had petitioned the HC against five senior officers of BPCL and sought Rs 1 crore as compensation from the company's employees "who allegedly lobbied against him while he was working'' there. His counsel Vinay Nair also sought orders for police protection for Velapure who had joined in 2013 as a graduate engineering trainee and was allegedly harassed after he alleged corruption in the company as a "whistleblower''. Nayar said his client was "victimised'' with a departmental enquiry and eventually terminated last October.
The HC said BPCL on being issued notice, entered its appearance through counsel. Senior counsel J P Cama for two of the BPCL officers sought dismissal on grounds of its maintainability of a writ petition when he had the option to first appeal the removal. Cama said the employee had not alleged any violation of principles of natural justice in his inquiry or dismissal and the allegation of corruption were "general in nature without specifics'', hence the HC could not entertain a probe plea.
Hiten Venegaonkar counsel for CBI also supported Cama's submission.
Petitioner said he had "no faith the appellate authority would do justice to him'' hence he approached the HC directly, citing "document allegedly of evidentiary value pertaining to the last three years at depots of BPCL''.
HC did not accept the petitioner's submission saying the HC "cannot act as an appellate authority'' under its extraordinary jurisdiction.
The HC held that petitioner "failed to place on record any substratum'' to seek a probe, and finding "no merit in petition'' dismissed it.
Nair later said the HC judgment will be challenged before the Supreme Court.
FacebookTwitterLinkedinEMail