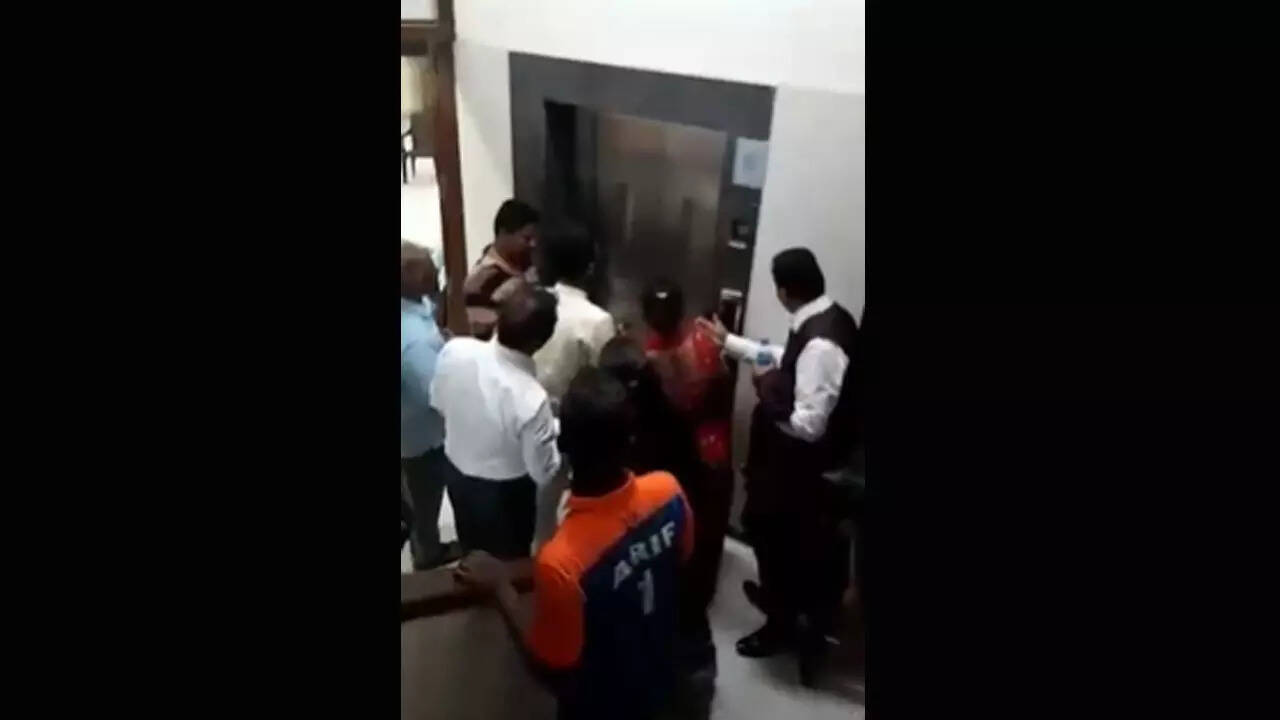 MUMBAI: A bride heading to her wedding venue was stuck in the lift of her residential building in Bhayander on Monday night along with her family members, including two children.
They were rescued by the fire brigade after about 30 minutes.
The wedding ceremony was taking place at Vinayak Nagar in Rai village of Bhayander (west). The auspicious time for the marriage was fixed at 9pm. At around 8.15pm, the bride, along with her three sisters and two minor relatives, got into the lift to travel from their ground floor flat to another house on the first floor, before heading to the venue. As they pressed the button, the lift moved upwards but got stuck in between. The wedding party, including the bride, panicked and screamed for help. Relatives and family members who were also headed for the wedding venue tried to bring the lift to the first floor but in vain. They then called the Mira Bhayander Municipal Corporation (MBMC) fire brigade.
The groom and his family waited for the bride only to be informed about the lift incident.
Two fire men reached the building and successfully brought the lift to the first floor in 20 minutes. The bride broke down on being rescued. Her sisters and minors who were dehydrated, were sent to the hospital for treatment.
The wedding took place late on Monday night.