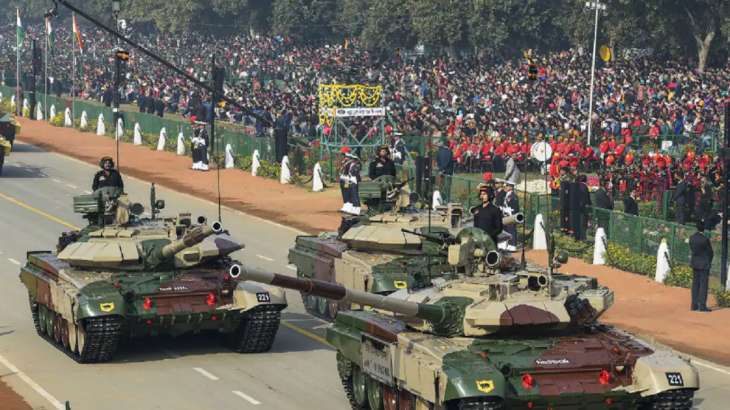 Defence Budget 2023: The Indian defence manufacturing industry is hoping that the Union Budget 2023–24 will help the industry increase its output. The Union Budget will be presented on February 1 by Finance Minister Nirmala Sitharaman.
The central government has reduced imports and encouraged defence sector manufacturing in recent years. From 1,521 million in 2016-17 to 12,815 million in 2021-22, India's defense exports have increased eightfold. Armed forces' capital expenditure on imports decreased from 41.89% in 2019-20 to 36% in 2020-21.
The government bears two responsibilities for carrying out its vision: developing appropriate policies backed by adequate budgetary allocations from the government and responding to the industry's actual implementation. Although a number of regulatory policy reforms have been implemented, they can only be stimulants when adequate funding and tax incentives are in place. In this light, the following are expectations for the Union Budget in 2023:
For the 22-23 fiscal year, 6.9% inflation is anticipated. Additionally, deals that include the transfer of technology (ToT) are expected to have higher acquisition costs as a result of the increased acceptance of necessity (AoN) granted to indigenous acquisition categories. In light of the above-mentioned inflationary pressure and abnormal costs, the industry anticipates a significant increase in capital budget allocations.

 For indigenous production to continue indefinitely, self-reliance on the necessary cutting-edge technologies must be a primary focus area. Being able to manufacture complete platforms, expanding internal research and development (R&D) capabilities, and other things are examples of being self-reliant. 

Production Linked Incentive (PLI) Schemes were initially introduced for 13 sectors with an outlay of INR 1.97 lakh crore (USD 24.02 billion). They were later extended to the manufacturing of drones and drone components in September 2021. There is a need for increased budgetary allocations to defense R&D. 

In the budget for 2022, the lower corporate tax rate of 15% that is currently available for new manufacturing companies under the direct tax laws was extended by one year, or until March 2024. Since the defense industry relies heavily on capital, it is anticipated that the deadline should be extended at least until March 2026 in order for the industry to benefit.

The Goods and Services Tax (GST) is a significant expense for the defence industry. For the purpose of local production of defence platforms, the government should consider granting exemptions from the importation of strategic and essential components.