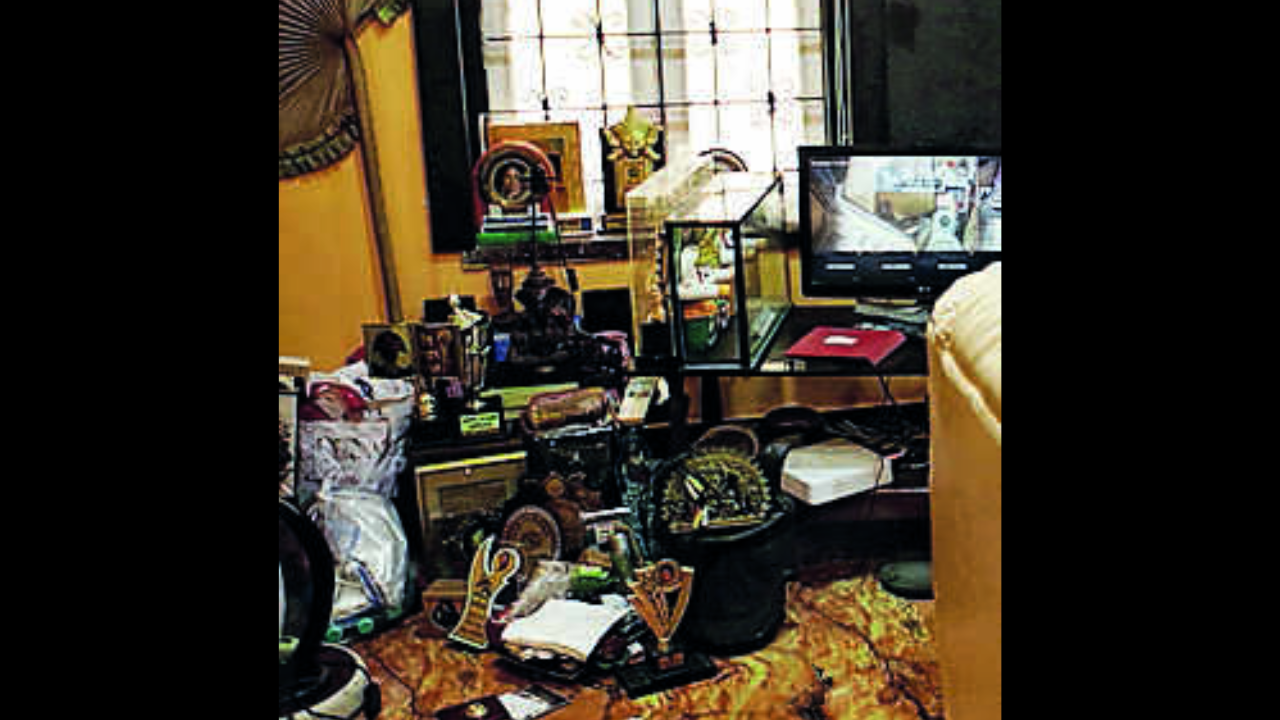 KOLKATA: Thieves struck at the Ballygunge Place residence of Ward 68 councillor Sudarshana Mukherjee and decamped with cash and gold jewellery while she was sleeping on the floor above. The thieves entered the house located behind South Point School through the bathroom window.
"I had kept gold ornaments in the locker of a wardrobe as we have a marriage in the family a few days later. Those have been stolen along with cash. In the morning, when I was going to the office, I heard the sound of water on the first floor. I was curious since the rooms were locked. After unlocking, I saw the entire place ransacked and realized there had been a burglary," said Mukherjee adding the accused had ransacked mementos and DVDs.
Apart from ornaments and Rs 50,000, the accused fled with four brass taps from the bathroom. Gariahat police, along with officers from the detective department, visited the house. An investigation is underway. While the CCTV in front are of no use since the thieves entered from the rear, a camera installed at the back of the house is not functional. Cops are checking if it was tampered with intentionally or was a handiwork of addicts. "We are scanning CCTV footage of the entire area. Sources have been activated and movement of petty criminals on Monday night are being checked," a senior officer said.
The incident has left residents wondering about the criminals' audacity to target a sitting two-time councillor's home. "It must be the handiwork of criminals from outside. People in this area know the councillor. They wouldn't dare to do anything like this. This is the first time something like this has happened here," said Sunirmal Chatterjee, a neighbour.