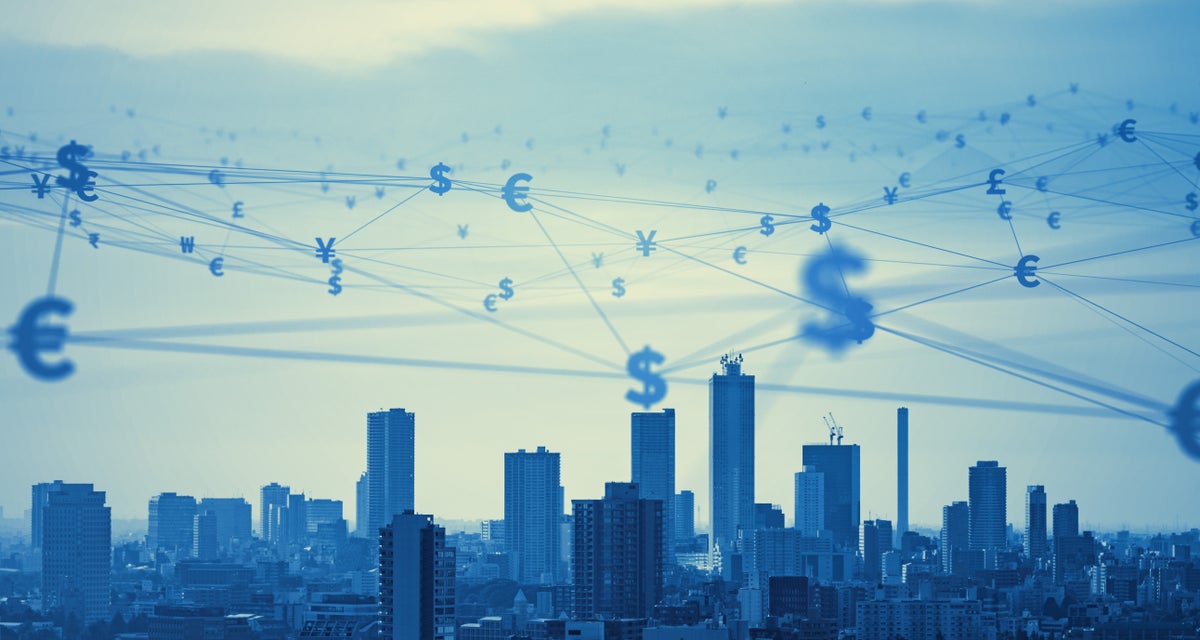 Boost Payment Solutions is a Business Reporter client
Business Reporter: Businesses and suppliers are hurt by inefficient payment processes – but there's a fix
Many businesses routinely struggle to pay their suppliers on time, leading to those suppliers wasting precious hours and resources chasing down the payments. This problem is widespread, and it has multiple knock-on effects: business growth is hindered, reputations are tarnished, supply chains can be disrupted and buyer-supplier relationships fray, and the credit rating of both parties can be negatively impacted.
Part of the issue is down to poor management of the accounts payable and accounts receivable process and the inherently slow pace – and costliness – of many existing traditional payment methods.
Think what would be involved for a supplier to have to manually process a cheque from each of its thousands of accounts around the world. The human labour involved would be extraordinary. But then multiply that by a dozen, two dozen or more – for businesses invariably have multiple suppliers across different departments or channels – and it becomes clear that significant time is daily spent checking over payment details of clients, with potential for human error. This creates a block in the payment processing pipeline whose detrimental effects accumulate over time.
The result is that businesses themselves will be hit with late payment charges, and their ability to negotiate, for instance, beneficial rates from suppliers and vendors will be affected. And it could create a PR nightmare: last year, a campaigning group in the US made public a list of the worst offenders when it came to late payments. The reputational damage can be significant.
And, finally, unless businesses meet their end of the bargain, suppliers simply won't want to work with them. That can spell the end for businesses.
'Like horses before cars'
So how can this be addressed?
The original systems for making such payments performed "much like horses performed before cars, like slide rules performed before calculators, and like mail performed before overnight delivery services," says Dean M. Leavitt, Founder and CEO of Boost Payment Solutions, a payment solution provider that optimises how businesses use and accept commercial cards.
But the landscape has undergone rapid evolution, and the existing infrastructure for paying suppliers is no longer up to the job (if indeed it ever was). Payments lack security, and they're needlessly slow and expensive.
Boost has spent the past 14 years designing ways for business-to-business payment processes to be made more efficient, more secure and more affordable. Its innovations have developed in line with the growing adoption of commercial cards: a more secure method of payment that provides working capital benefits to enterprise users.
One of Boost's products – Boost Intercept® – is designed to convert payments made via these cards in such a way as to negate the need for any human involvement. It's all passive, and all automated – there is no need to spend hours extracting card data from email payment requests and posting that onto the accounts system. That's all done automatically, thereby freeing up human time for more specialist tasks.
Commercial cards still represent only a small portion of the total addressable market for business-to-business payments. But their use is growing at a rapid rate – and as it does, the need for technologies that allow both buyers and suppliers to optimise the way payments are made and received will grow. "They're not aware of the benefits and solutions (of commercial cards) just yet and as a result, they lag behind their competition," says Leavitt.
"For buyers, the primary benefit is extension of working capital through an increase in days payable outstanding," Leavitt says of Boost's products. "For suppliers, it's getting paid quicker and easier through significantly reduced DSO." While one part of the overall process for making and receiving payments stays the same, the time-consuming final stages are automated. But the benefits to both supplier and buyers go beyond payment automation. Suppliers receive optimised pricing, streamlined and enhanced remittance reporting, and security of card data.
"Not a lot changes for the buyer," Leavitt continues. "They still receive their invoice, they go through their approval process, and at some point somebody in the accounts payable department hits a button that says 'Okay to pay'".
Leavitt explains what the value of straight-through processing means for the supplier.
"Once that button is hit, that's when we take over and we convert that transaction into a credit card payment so that the supplier can receive the payment. AR departments don't have access to the card data. They don't have to manually process or post the payment to the accounting system. It's a fully automated process straight through."
Integration is easy
One might assume that integrating Boost's technologies into a business's payment processes would itself be time-consuming and disruptive. After all, the traditional methods of handling payments may well be slow, but at least they've been in place for a long time and employees know how to use them.
But products such as Boost Intercept, or its other flagship solution, Dynamic Boost®, can be incorporated with little work or investment needed. The business requires only that the supplier fill out a one-to-two-page form, providing just their basic information, and they can be receiving payments in a day or two.
It's no secret that in a changing landscape for payments, suppliers are being hurt by inefficiencies and sloppy human processes. But so too are businesses. A fully automated, efficient, and secure way of making payments won't only give confidence to suppliers. It will also boost opportunities for businesses to maintain relationships with the clients they know and trust.
Learn more about how Boost's solutions can optimise your payments.
Originally published on Business Reporter