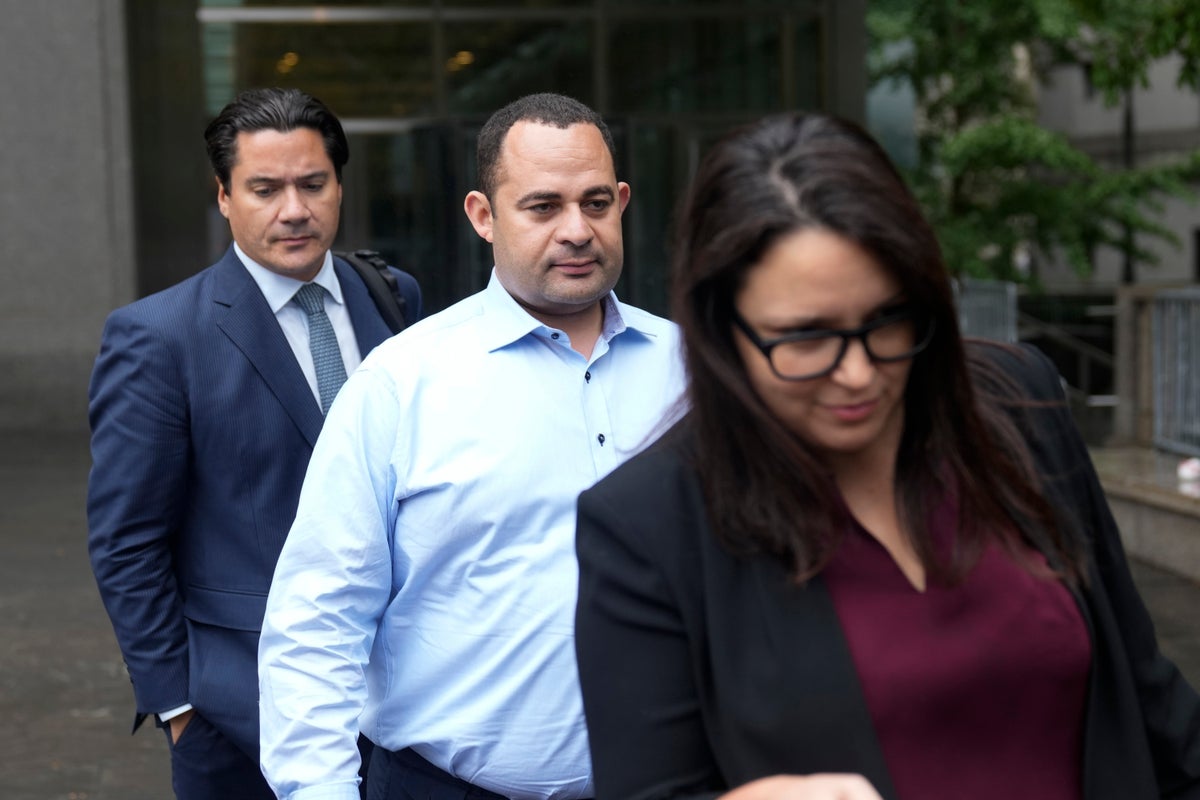 An Egyptian businessman accused of bribing US Senator Bob Menendez with hundreds of thousands of dollars in exchange for information and favourable treatment for the Egyptian government was arrested after he flew into JFK airport on Tuesday night.
Wael Hana, 40, was taken into custody as he touched down at the airport in New York City, according to The Associated Press.
The New Jersey resident, originally from Egypt, then appeared for his arraignment where he pleaded not guilty to charges of conspiracy to commit bribery and conspiracy to commit honest services fraud.
He was released on $5m personal recognizance bond and was ordered to surrender his passport.
Under the terms of his bond, he will be subject to GPS location monitoring, must comply with a curfew to be at his New Jersey home from 8pm to 8am, and is banned from contacting his codefendants or any witnesses in the case.
All of his shares in his halal export business Capital Management EG have been seized as collateral for his release.
Following his court appearance, Mr Hana's attorney Larry Lustberg said that the businessman had "voluntarily" returned to the US to face charges.
He "returned voluntarily from Egypt so that he would have the opportunity to prove his innocence which we are confident he will be able to do after a full and fair trial," he said in a statement.
Mr Hana was charged in an indictment on Friday, accusing Mr Menendez and his alleged accomplices of a sweeping corruption and bribery scandal.
Mr Menendez, who has represented New Jersey in the Senate since 2006 and was the Democratic leader of the Senate's Foreign Relations Committee, is scheduled to appear in court for his arraignment on Wednesday.
The senator is accused of accepting hundreds of thousands of dollars in cash, gold bars and a Mercedez-Benz in bribes by three New Jersey businessmen.
In exchange, the senator allegedly passed sensitive government information to Egyptian officials, used his position to aid the Egyptian government and tried to push federal prosecutors to drop criminal investigations linked to the businessmen.
A search of Mr Menendez's home found over $480,000 in cash stuffed into envelopes and hidden inside clothing.
He is charged with conspiracy to commit bribery, conspiracy to commit honest services fraud and conspiracy to commit extortion under color of official right.
As well as Mr Menendez and Mr Hana, the senator's wife Nadine Menendez, New Jersey real estate developer Fred Daibes and associate Jose Uribe were all charged in the case.
According to the indictment, Mr Hana set up an arrangement with the Menendezs to provide them with bribes in exchange for favours to the Egyptian government and his business.
This included Mr Menendez allegedly pressuring a Department of Agriculture official into protecting a monopoly his halal business enjoyed.
Since the news broke, a growing number of Senate Democrats have called on Mr Menendez to resign.
Mr Menendez is refusing to stand down and has hit back at the indictment claiming that "those behind this campaign simply cannot accept that a first-generation Latino American from humble beginnings could rise to be a US senator".