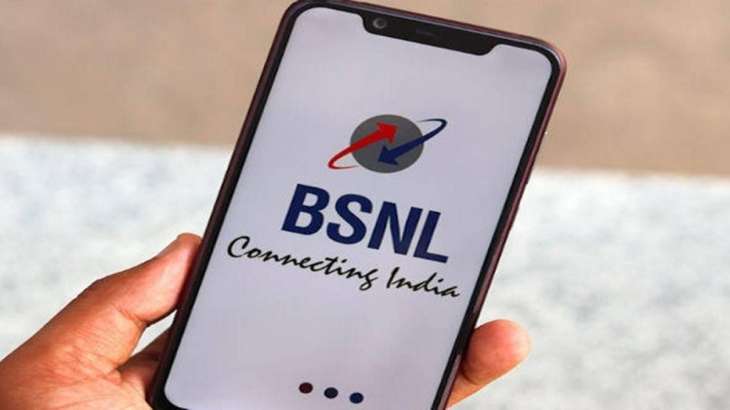 The Union Cabinet on Wednesday approved the third revival package for BSNL with a total outlay of Rs 89,047 crore, primarily for expenses related to spectrum for 4G and 5G services, Telecom and IT Minister Ashwini Vaishnaw said.
With the third and last revival package, the total financial support extended to BSNL has crossed Rs 3.22 lakh crore. Vaishnaw said that the time has come when BSNL should be in the league of the major players.
"It should become a player, which should bring connectivity in the places where normal commercial consideration companies will not be able to go.

It should be able to provide digital India services to the weakest of weak sections. With that thought process, today the Cabinet approved a package of Rs 89,047 crore primarily for spectrum-related items," he said.
Also, the authorised capital of BSNL will be increased from Rs 1,50,000 crore to Rs 2,10,000 crore.
The package comprises allotment of premium wireless frequencies 700 MHz band spectrum worth Rs 46,338.6 crore; 70 MHz of frequencies in the 3300 MHz band worth Rs 26,184.2 crore; frequencies in the 26 GHz band worth Rs 6,564.93 crore; in the 2500 MHz band worth Rs 9,428.2 crore and Rs 531.89 crore for miscellaneous items.
The spectrum allocation will enable BSNL to roll out pan-India 4G and 5G services, 4G coverage in rural and uncovered villages under various connectivity projects, provide Fixed Wireless Access (FWA) services for high-speed internet and provide services/spectrum for Captive Non-Public Network (CNPN).
BSNL has already awarded a tender worth Rs 19,000 crore for rolling out over 1.2 lakh mobile towers for 4G and 5G to a consortium led by IT major Tata Consultancy Service and state-owned technology development organisation Centre for Development of Telematics (CDoT).
State-owned ITI has been allocated 20 per cent of the work but it will also source technology from the TCS-CDoT-led consortium. The minister said that the capex was part of the second package worth Rs 1.64 lakh crore that was approved by the Cabinet in 2022. The government provided the first revival package worth Rs 69,000 crore for BSNL and MTNL in 2019.
It provided financial support for capex, viability gap funding for rural landlines, financial support for de-stressing the balance sheet and settlement of AGR dues, merger of BBNL with BSNL, etc. As a result of these two packages, the total debt of BSNL has been reduced from Rs 32,944 crore to Rs 22,289 crore.
The minister said that with the help of the first and second package, BSNL posted an operational profit of Rs 1,559 crore in the financial year ended March 2023 and it will become a debt-free company in the next three years.
BSNL has started rolling out a 4G network with 200 sites, and after a three-month trial, it will launch an average of 200 sites per day.
BSNL Chairman and Managing Director PK Purwar said the tender that has been awarded to the TCS-CDoT consortium is sufficient to roll out services in all the spectrum bands that the company will get.
He said that BSNL has taken over mobile service operations of its debt-ridden sister concern MTNL in Delhi and Mumbai. When asked about the expected timeline for the rollout of 4G and 5G services in Delhi and Mumbai, Purwar said it will be available after a year. When asked about the revival status of MTNL, Vaishnaw said that it is a complex issue and is being dealt with separately.
Also read- Wrestlers-Anurag Thakur meeting: Probe to conclude by June 15; WFI chief poll by June 30, says Sports Minister