NEW DELHI: The Centre on Saturday decided to waive basic customs duty on
Covid
vaccines, oxygen and oxygen-related equipment for three months to boost availability amid the worsening coronavirus crisis in India.
The decision was taken at a high-level meeting chaired by Prime Minister
Narendra Modi
on measures to increase oxygen supply.
"The PM emphasised that there was an immediate need to augment the supply of medical grade oxygen as well as equipment required for patient care both at home and in hospitals," said a statement released by the government.
He stressed that all ministries and departments need to work in synergy to increase availability of oxygen and medical supplies.
The statement said the decision was taken to augment production and availability of oxygen and related equipment amid a spiraling demand in the country.
During the meeting, PM Modi directed the revenue department to ensure seamless and quick custom clearance of such equipment.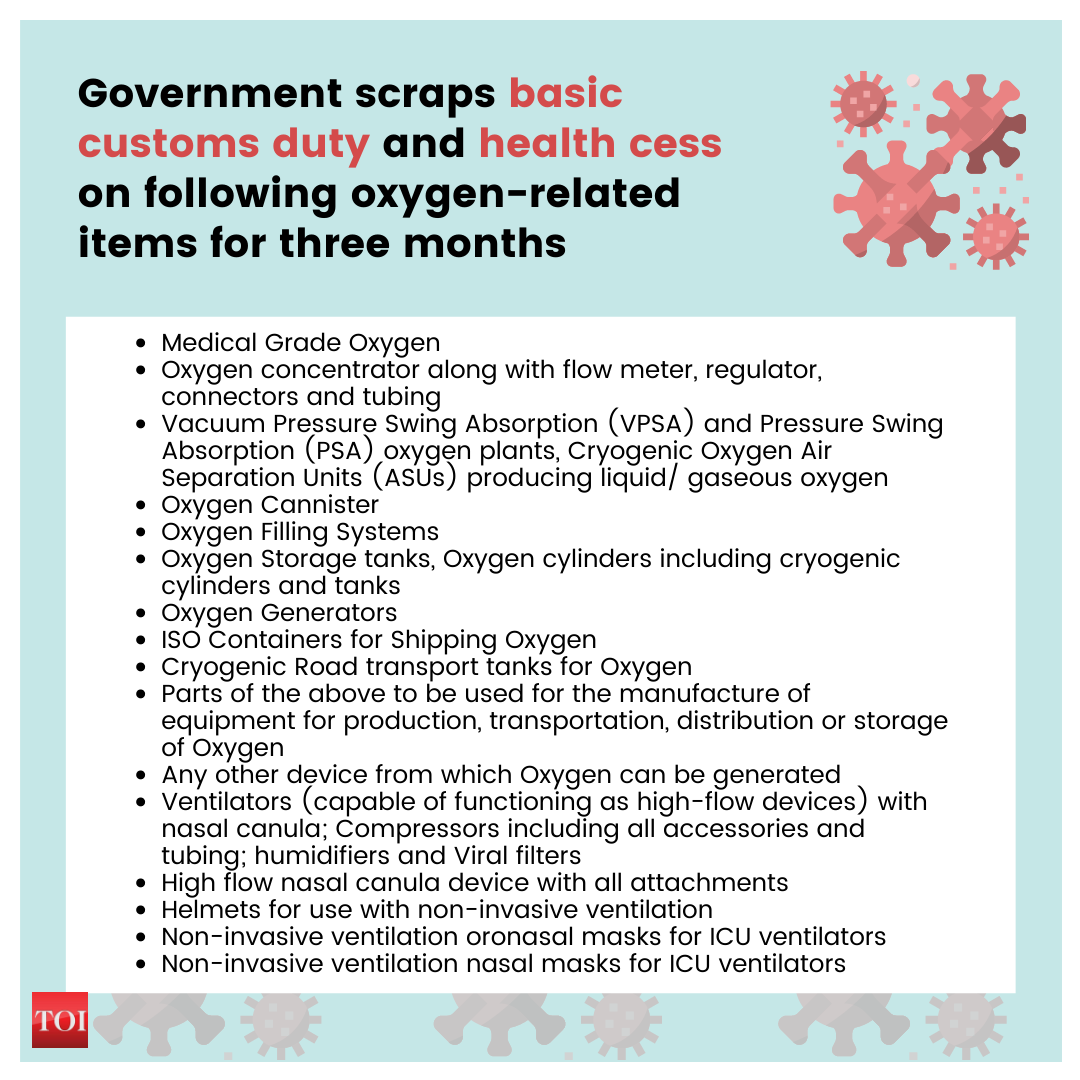 A serious oxygen crisis has gripped hospitals in several Covid-hit states over the last few days, with hospitals running low on the critical gas to save lives.
The government has been boosting efforts to ensure adequate supply of oxygen. A special Oxygen Express train has been made operational to supply O2 to states. Meanwhile, IAF planes have been sent to bring in cryogenic oxygen tanks from Singapore.
On Friday, the defence ministry said that India will airlift 23 oxygen generation tanks from Germany to further boost availability.