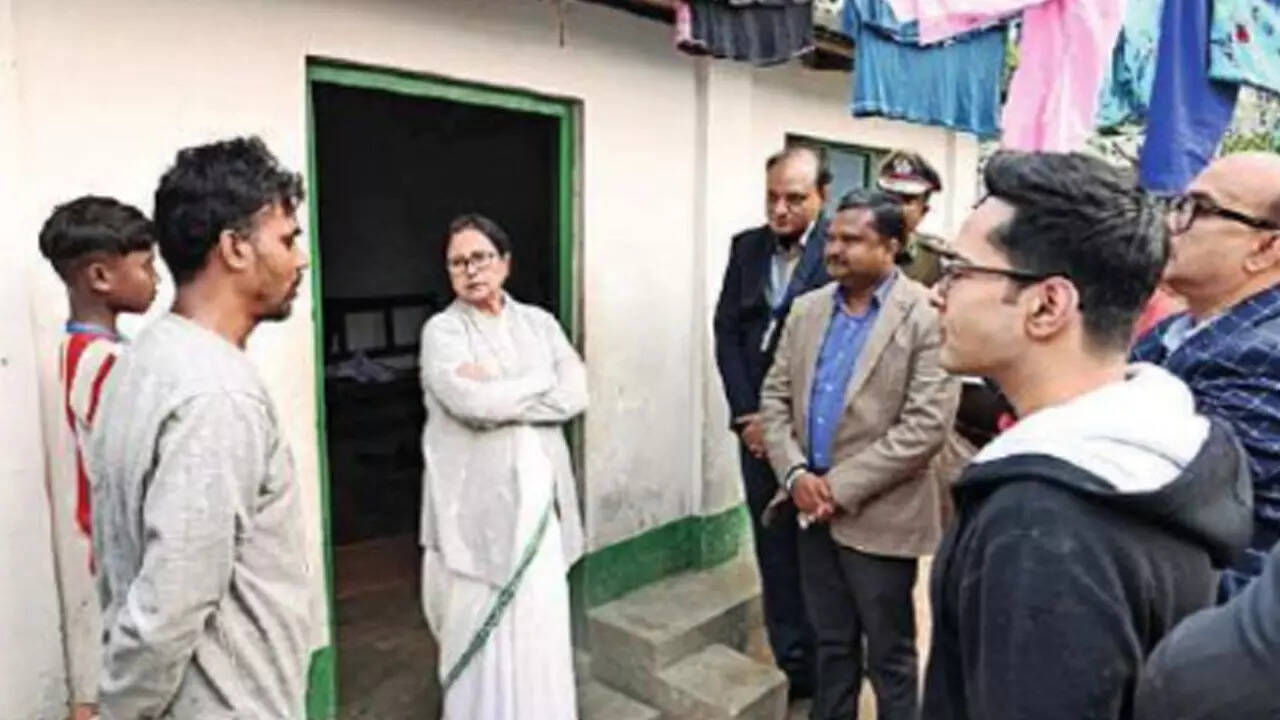 KOLKATA: CM
Mamata Banerjee
on Tuesday waded into the collegium debate, apprehending that the Centre would "ultimately… directly interfere in the judiciary".
The consequences of the Centre's "planning" were "already" visible, she said. "Already, we have seen whatever names are being sent by Calcutta High Court … which judge favours the central government or is their supporter … that name is cleared within a month. And those who are not their supporters, their list is pending for three years," she added.
Union law minister Kiran Rijiju's letter to Supreme Court Chief Justice D Y Chandrachud on the government's role in judges' appointment had "some ulterior motive", Banerjee said, adding this seemed to be a "new type of planning" from the Centre. "And this planning by the Centre has been going on for a long time," she said. Banerjee spoke to the media in Kolkata before leaving for North Bengal.
"We want total independence of the judiciary. So much chatter by central government representatives… I am sure that the Centre has some ulterior motive," she added.
"Ultimately, the Centre will directly interfere in the judiciary. We do not want that. We want justice for all with an independent judiciary. We want justice… democratic rights, freedom," Banerjee said, adding: "The judiciary is an important temple for us. It is like a mandir, a masjid, a gurudwara, a church. It is the supreme authority for giving justice to people."
Rijiju on Monday had posted on Twitter his letter to CJI Chandrachud. It was "exactly in conformity with the observations and directions of the Supreme Court Constitution Bench", he said, adding: "Convenient politics is not advisable, especially in the name of the judiciary. Constitution of India is supreme and nobody is above it."