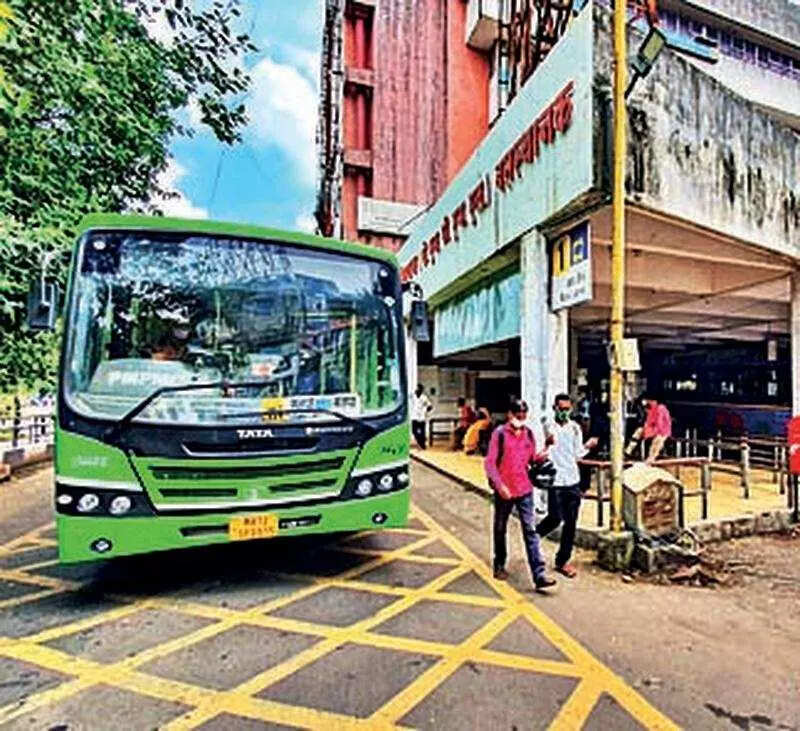 PUNE: Senior officials of Pune Mahanagar Parivahan Mahamandal Limited have claimed steps were being taken to curb mishaps and rash driving, but citizens disagree.
"If it is so, why are the numbers of accidents still high? Why are drivers and conductors not alert? " daily commuter Ashwin Chikorde told TOI.
This year till May, 51 accidents involving both PMPML-owned buses and private buses on contract took place. Seven people died. In the same period in 2022, 53 accidents were recorded with nine deaths.
Hinjewadi resident Jatin Palaskar said, "PMPML has claimed steps have been taken to ensure safe driving. This should have reduced the accident numbers. Therefore, either nothing was done or measures taken were insufficient as also ineffective in disciplining drivers and conductors."
Transport body CMD
Om Prakash
Bakoria told TOI that managers of all 15 depots had been told to interact with drivers and conductors daily. "Apart from acting against those violating traffic regulations, depot managers speak to staffers about safe and responsible driving. Safety is our priority."
Around eight months ago, the PMPML had planned a system under which all buses could be live tracked, but the same is still under development.
Kondhwa resident Sameeuddin Siddiqui's mother met with an accident involving a PMPML bus in February. "It scared us. I don't allow my family members to travel in the buses now."
His mother had suffered a major back injury after a PMPML driver went over a speed breaker at full speed knocking her off the seat.
"The drivers always seem to be in a hurry. They don't even check whether all passengers have boarded and speed off," Bavdhan resident Samrat Jadhav said.
A PMPML official said around 1,600 buses cater to over 12 lakh commuters daily. "This leads to overcrowding. We are contemplating surprise checks at stops and coordinating with cops."
PMP Pravasi Manch senior member Sanjay Shitole said, "Thorough investigations are necessary to find the root cause of accidents. Drivers are not always responsible. We have also seen that a majority of mishaps have happened due to poor bus maintenance."
He said many of the drivers are young and get agitated quickly.
Meanwhile, a PMPML official said, "The 1,098 buses of private contractors have operational CCTV cameras which we keep checking. The PMPML-owned fleet consists of 981 buses and CCTV cameras are installed on 600 — however, most are not operational." More than 90% cameras don't work, added Shitole.
In the last seven months, the PMPML received over 1,500 complaints against its drivers and conductors — mainly for rash and negligent driving and endangering lives.