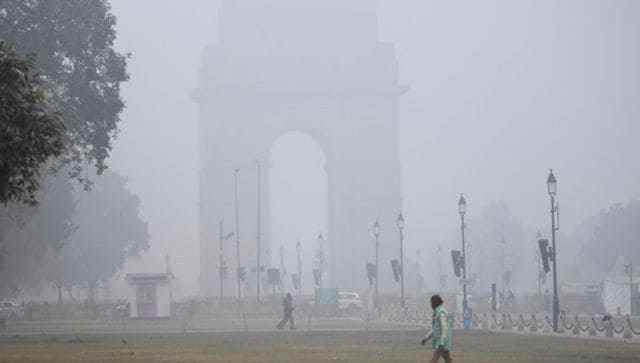 New Delhi: Cold wave conditions prevailed in Delhi on Tuesday with the minimum temperature recorded by Safdarjung Observatory being 4.6 degrees, while Palam's temperature was recorded at 6.0 degrees, according to India Meteorological Department.
Ujwa in southwest Delhi, an agromet weather station, recorded -0.8 degrees on Tuesday. It remained in sub-zero for the third day in a row.
Yesterday, the national capital witnessed its lowest temperature in January since 2021 with Safdarjung at 1.4 degrees and Lodhi road at 1.6 degrees.
The freezing morning continues in the plains of North India. Most farmers from Punjab, Haryana and Rajasthan have reported widespread.
India Meteorological Department on Monday said that two western disturbances in quick succession are likely to affect northwest India on 18 January and 20 January, as a result, cold wave conditions over northwest India are likely to abate from 19 January.
Cold wave to severe cold wave conditions are very likely over many/some parts of Rajasthan, Punjab and Haryana, Chandigarh and Delhi till 18 January and thereafter in isolated pockets of east Rajasthan on 19 January. Cold wave conditions in isolated pockets are also very likely over Uttar Pradesh and Bihar from 17 January to 19 January and over Madhya Pradesh, Himachal Pradesh and Saurashtra and Kutch on 17 January to 18 January 2023, it further said.
Ground frost conditions in isolated places are very likely over Punjab, Haryana, Rajasthan, Madhya Pradesh, and west Uttar Pradesh on the 17 January and 18 January 2023, it added.
Around 15 trains in the Northern Railway region were delayed as sheets of mist spread over most parts of North India on Monday morning, affecting visibility.
Trains were running late by as much as eight hours behind their scheduled time of arrival in the national capital and neighbouring states.
The minimum temperature has fallen by 1-3 degrees over Punjab, Haryana, Chandigarh and Delhi, east Rajasthan, northwest Madhya Pradesh and west Uttar Pradesh, and no significant change in the remaining parts of northwest India. The lowest minimum temperature of -2.5 degrees was observed over Churu (west Rajasthan).
With inputs from agencies
Read all the Latest News, Trending News, Cricket News, Bollywood News,
India News and Entertainment News here. Follow us on Facebook, Twitter and Instagram.