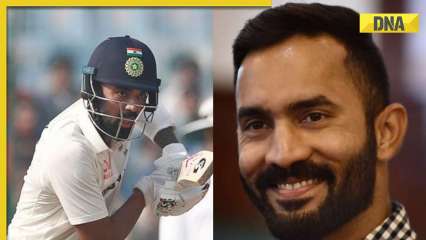 Indian cricketer Dinesh Kartik recalled himself being in a similar situation as KL Rahul and said he knows what the latter must be going through.

Kartik was talking about Rahul's last inning's unlucky dismissal during 2nd test of Border Gavaskar Trophy against Australia. In the match, Rahul flicked back of a length delivery, but Peter Handscomb at short leg somehow managed to bring his pad and the ball got deflected towards Australian wicket keeper Alex Carey who took the catch.

Talking to Cricbuzz, the Indian wicketkeeper batsman said that with such back to back flop innings you get an idea that this might be your last inning. He also mentioned that in such scenarios players really get disappointed. 

"This is a professional world, you've got to deal with those sorrowful moments but as a player when I look at what he has gone through. When you get out that way knowing very well this could have been your last innings. It has happened to me when you go into the dressing room, quietly walk into the toilet, and shed a tear or two. It's not a nice feeling because there's not much you can do," he said. 
The 30-year-old Karnataka batter's last few test appearances has not been appreciable and has not surpassed the score of 23 in the last 10 test innings. The right handed batter is likely to be dropped from the playing 11 in the Indore Test. Kartik Also said that Rahul should make ways for in-form Shubhman Gill and come back strong for the upcoming ODIs against Australia.

"He also knows for a fact that if he's going to be dropped for the next match, which is pretty much an eventuality, it is not because of the one innings, it is because of what has transpired in the last five-six Test matches. He is a class player. He is very good in all formats. At this point, I don't think it's the technique, it's what is happening between the ears. He might need some time away from the game. Come back fresh for the ODIs," Karthik mentioned on Cricbuzz.