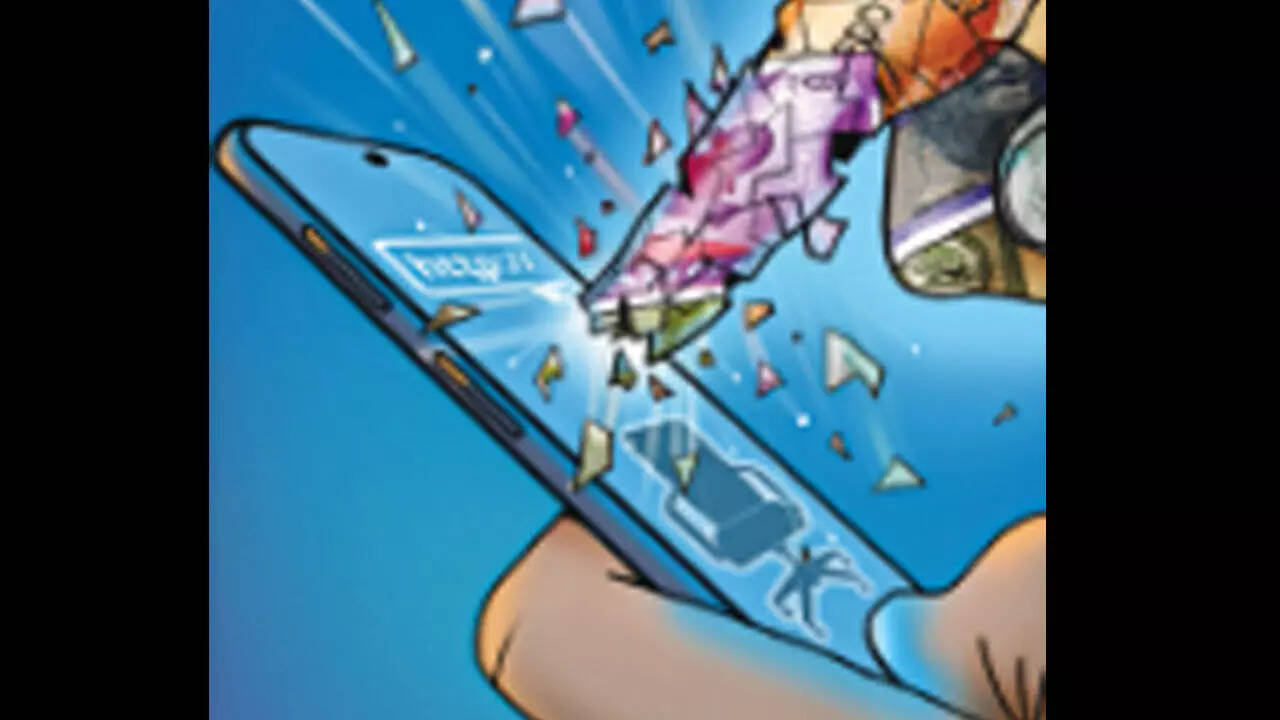 KOLKATA: A team of tele-callers of Bidhannagar Police are now making calls to people whose numbers feature in the enormous data seized from multiple illegal call centres sealed in the last few months. Cops are cautioning them to not respond to fraudsters and pay any money.
Last month, TOI had written how a prod from the chief minister's office had prompted the Bidhannagar Police Commissionerate into intensifying raids at illegal call centres in Salt Lake, Sector V and New Town, leading to hundreds of arrests and shutting down of around two dozen such establishments over a month.
Cops found that among those arrested were many repeat offenders who possessed a large database of targets whom they repeatedly duped. "We have seized a large amount of data from the fraudsters, with excel sheets listing people who have been duped and others whom they were in the process of scamming. We are making an effort from our end to alert them," said an officer.
In most cases, the fraudsters pose as officials from e-commerce businesses, government tax bodies, or digital antivirus companies. They use emails and calls to manipulate the targets — be it in India or abroad — into transferring money to them, citing various reasons, like pending taxes or incorrect refunds.
In other cases, the callers introduce themselves as representatives of telecom operators and ask people if they have vacant plots or
space
on their terraces to install mobile towers. Another common fraud was to pose as IRDA officials willing to settle a disputed insurance bond, or as officials who can arrange easy personal loans against the minimum documents.
Once the victim falls into the trap, the callers lure them into paying a fee for registration or dupe them into making any of a slew of other fraudulent transactions.
Even on Saturday, the cyber crime police station arrested 13 people and sealed an illegal call centre at Diginamic IT Services Pvt Ltd in Salt Lake. The establishment reportedly cheated UK residents by impersonating representatives of British Telecom and claiming to provide technical support for internet speed.
"Proper alarm and warning are the best way to stop a crime. We are trying to warn people ahead of time that their numbers are already with fraudsters and they run a risk of being conned at any moment. The list features some people who have already been duped, and they don't even know they have been cheated. In fact, they were hoping they would get back good returns on these malicious investments. We are asking those who have been conned to also lodge complaints, and alerting those who are yet to receive such calls to stay alert," the officer said.