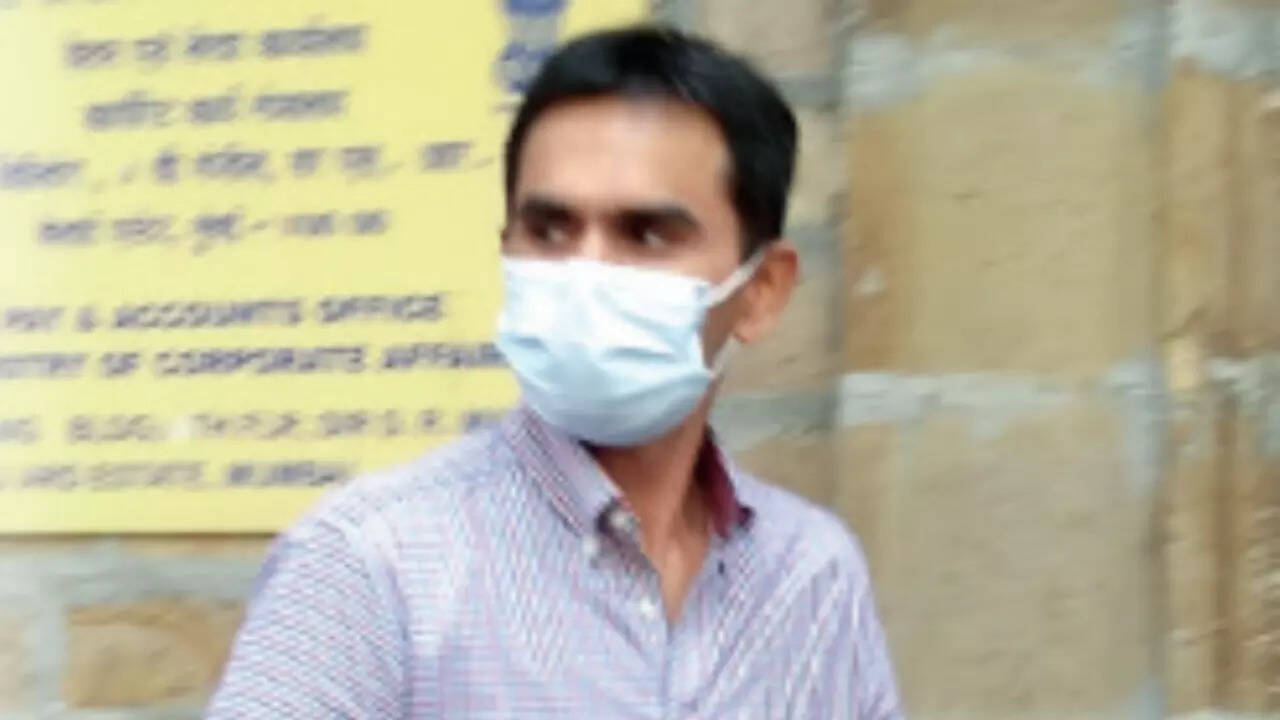 MUMBAI: The
Central Bureau of Investigation
(CBI) in an affidavit before Bombay high court sought dismissal of IRS officer Sameer Wankhede's quashing petition in an alleged corruption case against him, and to recall the interim protection granted by the vacation bench last month, against his arrest as it would adversely interfere with the ongoing investigations. The CBI said it has a 'prima facie case' against Wankhede, former zonal director of Narcotics Control Bureau (NCB).
The CBI this week said the allegations in its May 11, 2023 FIR are "very serious and sensitive" and pertain to "acts of corruption, criminal conspiracy and extortion by threat." The CBI case is against Wankhede, two other officers, informant Sam D'Souza and witness Kiran Gosavi for allegedly demanding Rs 25 crore from the family of
Shah Rukh Khan
to not initiate action against his son, Aryan in October 2021 in the Cordelia drug bust case. The NCB had arrested Aryan and later dropped all charges against him.
The CBI said any grant of interim relief to Wankhede would impact the probe and denied any "alleged malafide"
saying investigation is at initial stages and is "being conducted in unbiased and professional manner."
The CBI affidavit in reply filed by Deputy Superintendent of police, CBI, New Delhi, Mukesh Kumar, said it is well settled by the Supreme Court that a First Information Report (FIR) can be quashed only in the rarest of rare case where there is no offence made out to investigate and it is "pertinent to consider gravity and seriousness of offence alleged against the petitioner."
It said the CBI FIR against Wankhede and others was registered on the basis of a written complaint received from the Superintendent, Vigilance, NCB along with prior sanction under section 17A of the Prevention of Corruption Act (prior nod when offence is allegedly by a public servant). The basis of the complaint was an enquiry conducted by the Special Enquiry Team (SET) of NCB and there is no legal bar in registering the FIR, said CBI adding Wankhede has already participated in the probe.
"The written complaint received from NCB discloses the commission of cognizable offences hence the instant case has been registered and taken up for investigation by CBI.
If the FIR discloses ingredients of two separate offences under different laws, it cannot be said that offence of illegal gratification for official act by a public servant under PC Act and section 388 (extortion) under Indian Penal Code cannot run together," said the CBI.
On May 22, the HC vacation bench had extended interim protection to Wankhede from any coercive action till June 8. CBI said there ought to be no blanket or indefinite extension as it may come in the way of arrest or any action that CBI may want to take.
The vacation bench said there will be no indefinite extension and it will be continued till the next hearing before a regular bench post vacation.