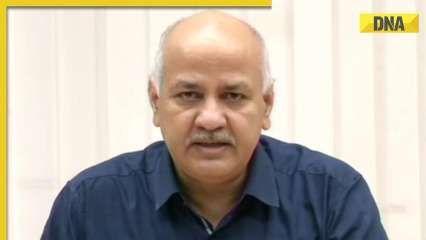 Manish Sisodia, the former deputy chief minister of Delhi, is being held by the Enforcement Directorate (ED) in connection with alleged irregularities in the framing and implementation of the national capital's excise policy. His bail petition will be heard on Tuesday at the Rouse Avenue Court in Delhi.

Sisodia was virtually brought before the court on Monday, as he remains in the custody of the Enforcement Directorate until March 22. On Monday, the court extended the Aam Aadmi Party (AAP) leader's judicial custody for another 14 days in the Delhi Excise Policy case.

On Monday, Manish Sisodia's judicial custody was prolonged until April 3, 2023, by Special Judge MK Nagpal. On March 21, 2023, legal arguments are scheduled for the pending bail petition. In petitioning for release in a trial court, Sisodia said that keeping him in detention would serve no useful purpose because all recoveries had already been made.

Manish Sisodia said that he would cooperate with the CBI if they asked for his help. The other suspects in this case have all been granted bail. Manish Sisodia went on to say that he is well-established in the community and has a constitutionally significant position as Deputy Chief Minister of Delhi.

Manish Sisodia was recently detained by the Enforcement Directorate in connection with a money laundering case involving suspected irregularities in the formulation and administration of the Government of the National Capital Territory of Delhi's excise policy (GNCTD).

Earlier, while sending Manish Sisodia to CBI detention, the Rouse Avenue Court ordered that, in compliance with Supreme Court norms, the accused's questioning under remand must take place in a location with CCTV coverage, and that the CBI retain all film from this interrogation.
Also, READ: Anti-India protests in 4 countries amid crackdown against Amritpal Singh, Khalistan leader still at large

CBI and ED have detained Sisodia in connection with their probe into a case involving alleged irregularities in the formulation and execution of GNCTD's excise policy.
The trial court had previously noted that the accused had participated in the investigation of this case twice before, however, it has also noted that he has failed to provide satisfactory answers to most of the questions put to him during his examination and interrogation, and has thus failed to legitimately explain the incriminating evidence which has allegedly surfaced against him.

(With ANI inputs)