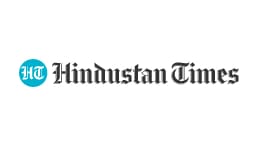 A preliminary post-mortem on the body of the 20-year-old woman who died early Sunday in Delhi's Sultanpuri after being dragged by a car for 12 km reveals 'no injury marks on (her) private parts' – understood as ruling out sexual assault. The post-mortem was conducted Monday by doctors from the city's Maulana Azad Medical College and the report is to be submitted to the police later today.
The provisional cause of death is 'shock and haemorrhage as a result of antemortem injury to the head, spine, left femur (and) both lower limbs'.
The report also said 'all injuries (were) produced by blunt force impact and (were) possible (from) vehicular accident and dragging' but reserved the 'final opinion' after receipt of a chemical analysis and biological samples.
These, according to various media reports, will include shreds of the clothes she was wearing at the time – including jeans.
The young woman was killed after her two-wheeler was hit by a car. Horrific CCTV footage shows the car – a grey Maruti Baleno speeding around the city for 12 hours with the woman's body stuck underneath all the time.
There were five men in the car – all of whom confessed to being drunk and all of whom were sent to police custody for three days beginning Monday.
READ | Delhi woman dragged by car, killed; accused charged with culpable homicide
Police have recorded the statement of a woman with the victim before she died. She has been listed as an 'eyewitness' and special police commissioner Sagar Preet Hooda said she could help ensure 'strictest punishment' for the accused.
"She is cooperating with the police… in CCTV footage [the witness] was seen accompanying victim just before incident. She did not sustain any injury."
The 'eyewitness' told police she fled fearing getting caught in legal hassles.
READ | Friend of women dragged by car in Delhi's Sultanpuri fled. Why?
A video appears to show the two women leaving a hotel in Sector 23 of Delhi's Rohini area early January 1 morning. Employees at the hotel said they had checked in around 9 pm.
The grisly death has provoked outrage across the country, with Delhi chief minister Arvind Kejriwal calling for the death penalty for the five accused and the city's ruling Aam Aadmi Party offering legal aid to the victim's family.
READ | Sultanpuri shocker: CM calls for death penalty; LG office hits back
With input from PTI