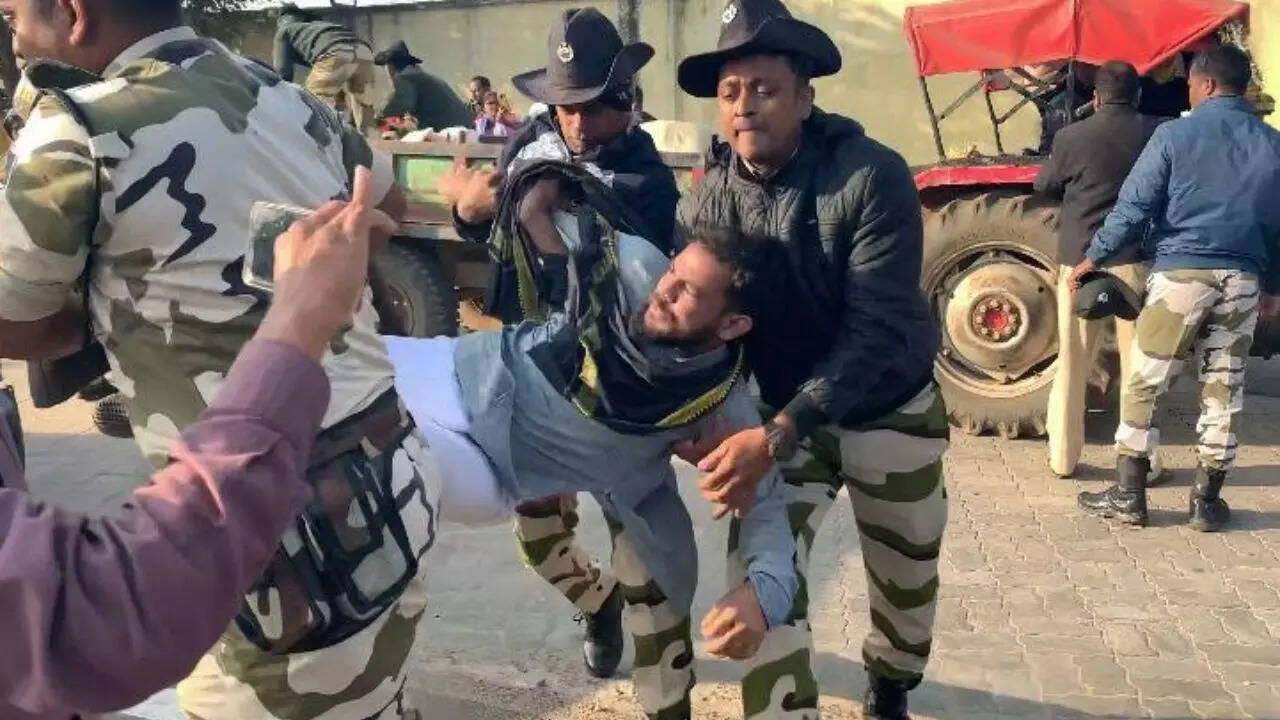 BHUBANESWAR: Farmers under the aegis of Navnirman Krushak Sangathan (NKS) scuffled with police near chief minister
Naveen Patnaik
's residence Naveen Niwas here on Monday while staging protest against distress sale of paddy.
The agitators brought a tractor full of paddy packets to pour it in front of Naveen Niwas's entry gate as a mark of protest, but the security personnel deployed in front of the chief minister's residence stopped them near the Naveen Niwas. Police struggled to clear the area from defiant agitators.
Some of the farmers had spilled the paddy on the road. The police did not have information about such a protest. Finally, the police personnel detained around 30 protestors and took them to the airport police station. After detaining them for more than one hour, they were released later. Security personnel were seen cleaning the spilled paddy.
Mohammad Anwar Alli, a member of NKS, said that farmers were forced to go for distress sale of paddy due to the difficult system of paddy procurement. The state government has failed to ensure farmers get the existing minimum support price (MSP) of Rs 2040 for a quintal of paddy, he added.
He said small farmers sell their paddy with a meagre amount of Rs 1200 per quintal to middlemen against government's MSP. "The millers who are procuring paddy at the Mandis cut five to six kilograms of paddy per quintal in the name of quality of the grain. At some places, millers cut eight to 10 kgs. It is illegal and unfortunate," he added.
A woman agitator said the government should streamline the procurement system in the state without harassing the farmers. "Agriculture has become a loss venture due to a poor marketing system. We do not need permission to enter Naveen Niwas. He is the chief minister of the state and he should know how helpless their farmers are? Instead of selling paddy packets to middlemen at a throwaway price, we have brought these packets to give him," she added.
Akshaya Kumar, national convener of NKS, said farmers reached Naveen Niwas without informing police and administration because the government does not allow them to stage dharna at Lower PMG. "They do not let us enter Bhubaneswar because they are worried about our protest. But we are not going to stop here. Farmers are facing difficult times and the government is silent over their issues," he added.