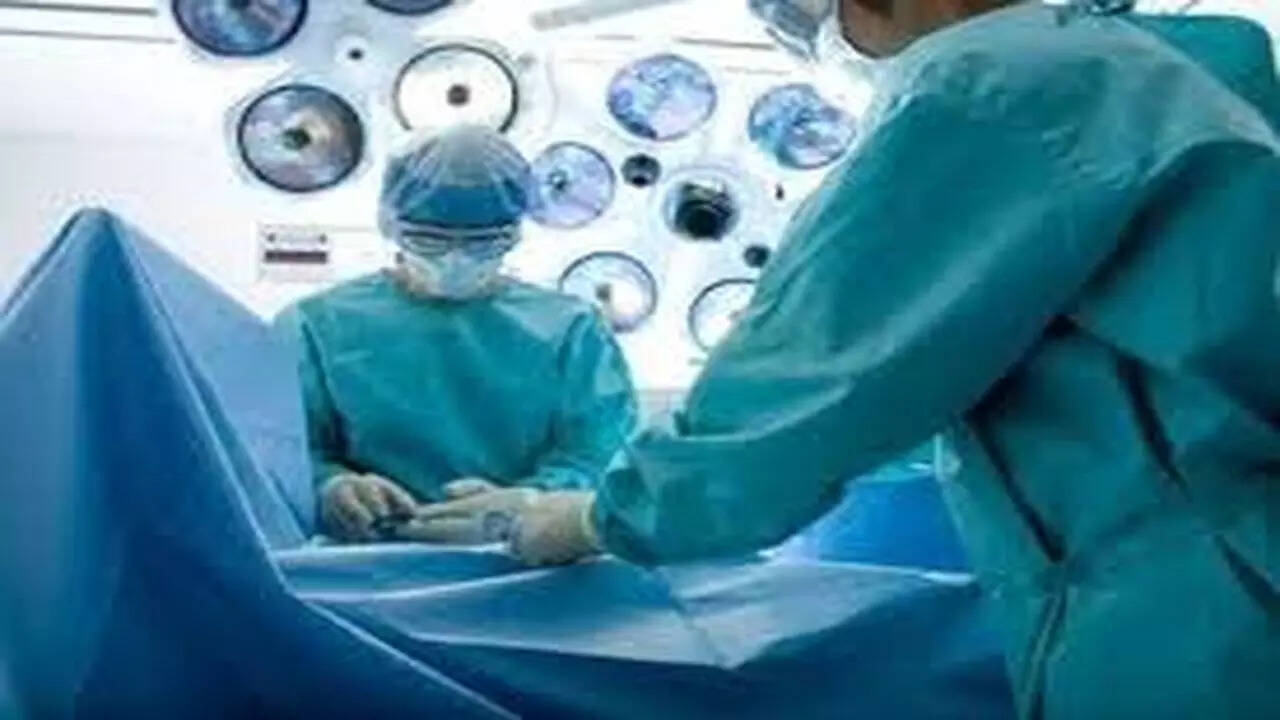 PUNE: Doctors at a private hospital in Pune successfully conducted a complex surgery to remove a benign tumor from the chest of a 19-year-old girl.
The tumor, measuring 16cm x 15cm and weighing approximately 2kg, was almost the size of a large melon. This rare case of mediastinal teratoma, a sizable mass located between the lungs, is unusual, especially in young individuals.
The issue came to light when the girl reported symptoms such as chest pain, heaviness in the chest, and occasional breathlessness. A local physician conducted a chest X-ray, revealing the presence of a mass. Further evaluation through a CT scan confirmed the large mass in the central part of her chest. She was admitted to the hospital on September 1st.
Upon admission, a CT-guided biopsy was performed to determine the nature of the mass. This procedure involves using a CT scan to guide a needle into the mass to obtain a tissue sample. The biopsy identified the mass as a teratoma, a type of congenital tumor that often goes unnoticed until it grows larger and starts causing pressure on nearby organs, leading to health complications.
The surgery was highly intricate because the tumor was compressing vital organs like the heart, lungs, and major blood vessels within the chest. Managing anesthesia was also challenging due to the tumor's impact on the windpipe. The surgical team, including experts from the cardiothoracic department, performed a median sternotomy, splitting the chest bone to access the tumor. Given the tumor's size and its adherence to the chest wall and other organs, the procedure was accompanied by significant bleeding. After a six-hour surgery, the tumor was completely removed, and the girl underwent the operation on September 5.
Teratomas in the chest are a rarity, constituting only 1% of all chest tumors, especially among young individuals. The patient was closely monitored for two days post-surgery and was discharged on September 11.
Dr Samir Gupta, the Head of Surgical Oncology at DPU Private Hospital, expressed his satisfaction with the successful outcome of the surgery, emphasizing the rarity of detecting such a condition at a young age.