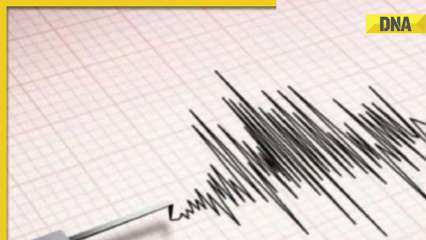 Delhi NCR was hit by an earthquake of 6.6 magnitudes in Afghanistan's Hindu Kush region on March 21. Tremors were felt in Delhi, Gurugram, Noida, Ghaziabad and even in Jalandhar. Tremors were felt in Rajasthan, Haryana, Uttrakhand, Punjab, Himacha, Jammu and Kashmirl. 

There was no immediate report of any loss of life or property. According to an automated report generated by the National Centre for Seismology, the 6.6 magnitude quake struck 133 km southeast of Fayzabad in Afghanistan.

Tremors were felt in Turkmenistan, India, Kazakhstan, Pakistan, Tajikistan, Uzbekistan, China, Afghanistan, and Kyrgyzstan.  Traumatized people left their homes. The epicentre of the quake was 90 km from Kalafgan, Afghanistan. 

Read: Earthquake in Delhi, Gurugram, Noida, Ghaziabad
The Delhi Fire Services said that they have received a call about the tilting of a building in the Shakarpur area. But later, it was confirmed that no such incident has happened and it was only a rumour, ANI reported. Metro services in Delhi-NCR were put on halt as a precautionary measure.