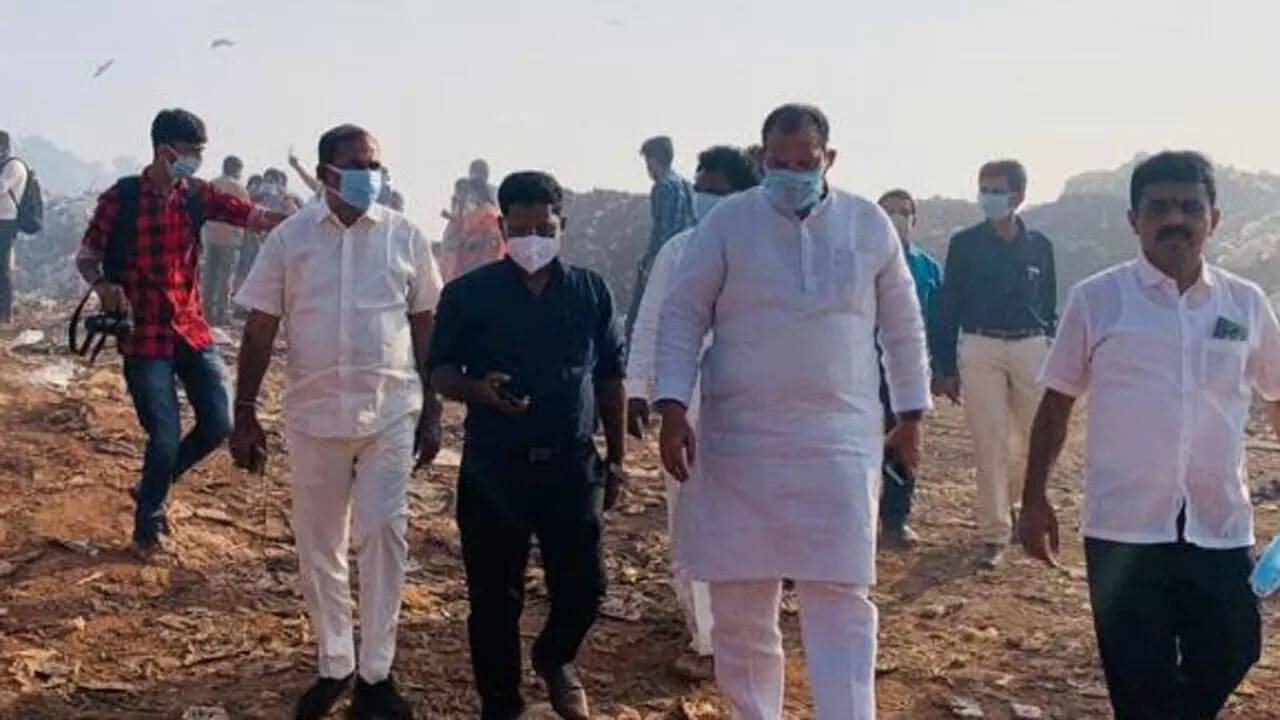 MANGALURU: The Mangaluru City Corporation (MCC) in Karnataka's Dakshina Kannada district has intensified efforts to control the fire at the dump yard in Pachanady.
MCC commissioner Askhy Sridhar said that the fire has still not been brought under control.
"The number of fire tenders will be increased. During the last two-three days, there was only smoke and not much fire was visible on the surface, but the fire was again visible on the surface on Wednesday. The earthmovers deployed in the area have been able to reach many parts of the landfill. We are trying to contain the fire with a combination of fire tenders and earthmovers," he said.
Regarding reports on stench emanating in a few parts of the city, the commissioner said, "We have had complaints regarding smell from areas, including Padavinangady, Vamanjoor and Kudupu. The health department has visited areas to check for complaints. ASHA workers are also visiting homes," he said.
Meanwhile, a delegation led by Congress leaders visited the landfill on Wednesday to assess the fire situation.
It may be recalled that a fire broke out at the landfill site near Mandara at Pachanady on January 6.
The smoke emanating from the fire has caused inconvenience to people in the surrounding areas.
"The day the incident was reported, 12 fire tenders were deployed, and later, six to seven fire tenders were deployed at the spot. Since it was difficult to spot the surface fire at any point in time, two-three fire tenders worked in shifts. From Wednesday night, about 10 fire tenders will be deployed. We are reaching out to the industries for the fire tenders," the commissioner said.