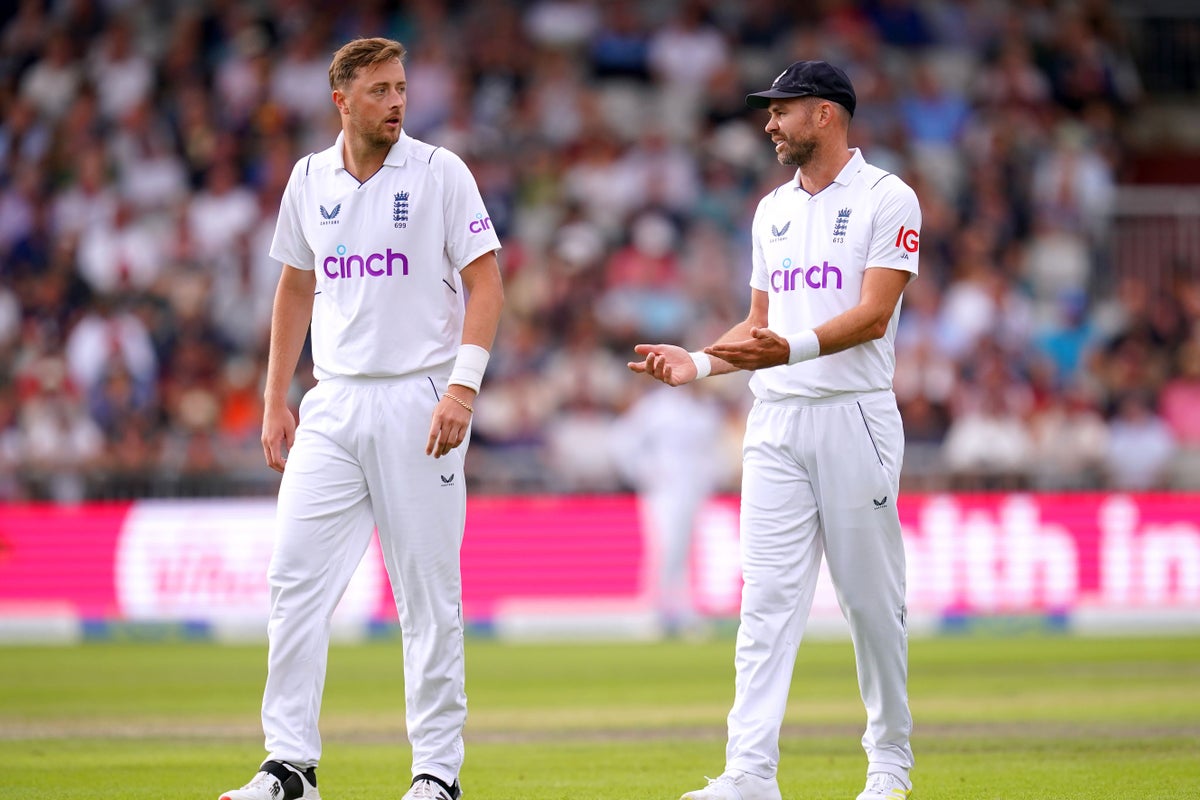 England head coach Brendon McCullum is confident James Anderson and Ollie Robinson will be fit for the first Ashes Test but has confirmed they will play no part against Ireland this week.
The five-match series against Australia begins on June 16 but England have fitness concerns over a number of their bowlers.
Robinson suffered an ankle issue for Sussex earlier this month and Anderson strained his groin while on Lancashire duty while injury-hit pair Jofra Archer and Olly Stone have experienced elbow and hamstring problems respectively already this summer.
England begin their eagerly anticipated summer with a four-day Test against Ireland at Lord's on Thursday and while two of their key bowlers will miss out, they should be fine for the Ashes opener at Edgbaston.
"Yeah we've got a couple of niggles so we're just monitoring those at the moment. I guess every team that goes into a series has got a couple of little things that you need to work through, but pretty confident we'll have a good squad to be able to pick from," McCullum insisted.
On Robinson and Anderson, he added: "For the first Ashes Test, I think they should be fit.
"They won't be fit for this one against Ireland. We'll just have to monitor it over this next sort of while, but we've got some great options right throughout the squad.
"When I first took over this job, people said there wasn't much depth in English cricket and I disagree with that completely.
"I think there is an immense amount of depth and we've got plenty of good options throughout the squad."