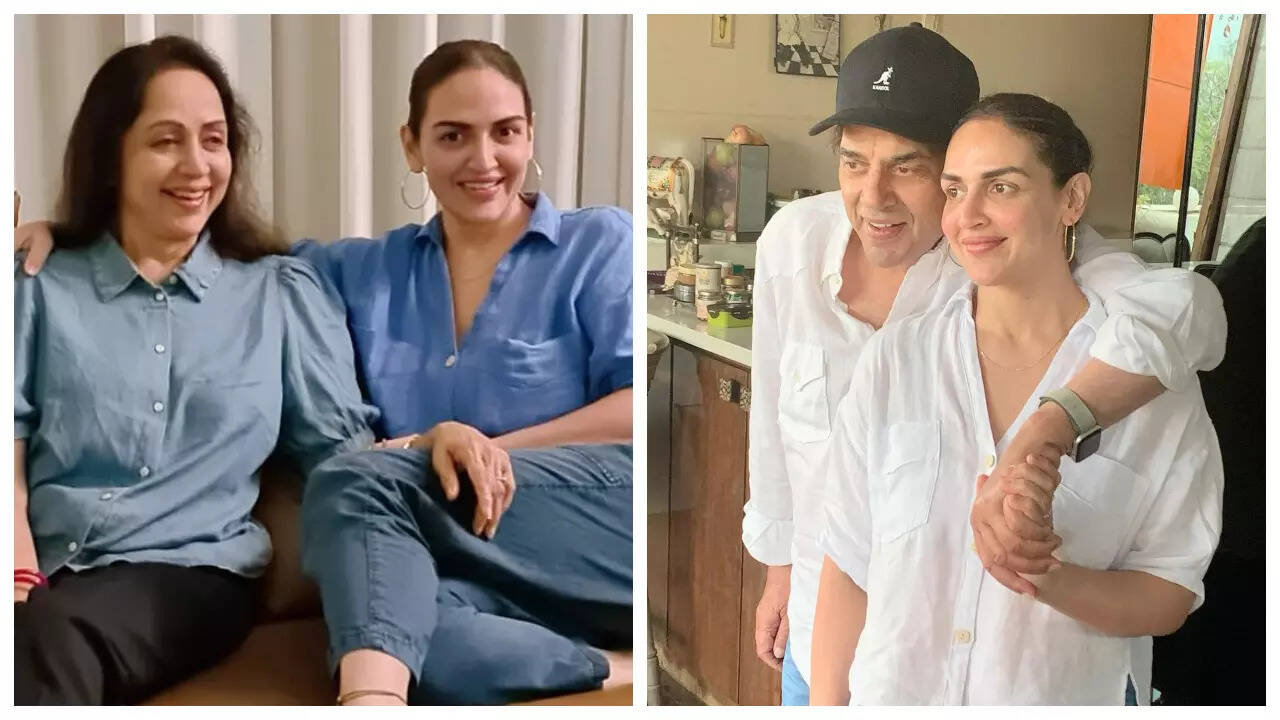 Esha Deol
had a normal childhood, away from the arclights and flashbulbs, despite having
Bollywood
superstars
Dharmendra
and
Hema Malini
as parents. Now, she wishes the same for her daughters,
Radhya
and
Miraya
. ETimes caught up with the actress for an exclusive interview where she spilled the beans on growing up with other
star kids
, how motherhood has changed her, and the
paparazzi
culture in India. Excerpts…
How was it to have superstar parents while growing up? Did it affect your upbringing in any manner?
Yes, my parents are superstars… They are legends, but both of them have been excellent in bringing us up in a humble and down-to-earth manner with a lot of discipline, and have instilled sanskaar, and taught us to respect our elders. I give them the complete credit of giving us a normal childhood. Even in the school that they sent us to, we were treated normally, not as star kids. I travelled in rickshaws. I played a lot of sports back then and we had to go to tournaments at various places around the country and we all travelled by train. People who know me today, know that I can be as normal as I can be.
The time when you were growing up was very different from today's time when your children are growing up. What are your thoughts on the current paparazzi culture in India?
When we were growing up, there was no paparazzi culture. Despite being the daughter of huge superstars, it was very easy for us to step out and do things. The most that people would do back then was point in my direction and say, 'Yeh Dharmendra and Hema Malini ki beti hai'.
Today, I think it is the culture that we have picked up. The paparazzi are just doing their job; they have always given a lot of respect to my family and me. If I am ever not comfortable being photographed, they don't click me. I share a lovely understanding with them. My kids are for my husband, family, and me, and I prefer to keep them private; it is me who is a public figure. I want my kids to have a normal childhood too.
From all the star kids you have grown up with, who has been your best buddy ever?
They have all been great. We have been like one big family. I can't really pick one. We all have had a great time, especially working together professionally, doing films. I can't name one best buddy but I am closest to Zayed Khan, Tusshar Kapoor, and Abhishek Bachchan.
How has motherhood treated you?
Motherhood has been a game-changer for me. It has transformed me in many ways and made me a woman. It is a beautiful blessing that every woman goes through. It is divine; I love it!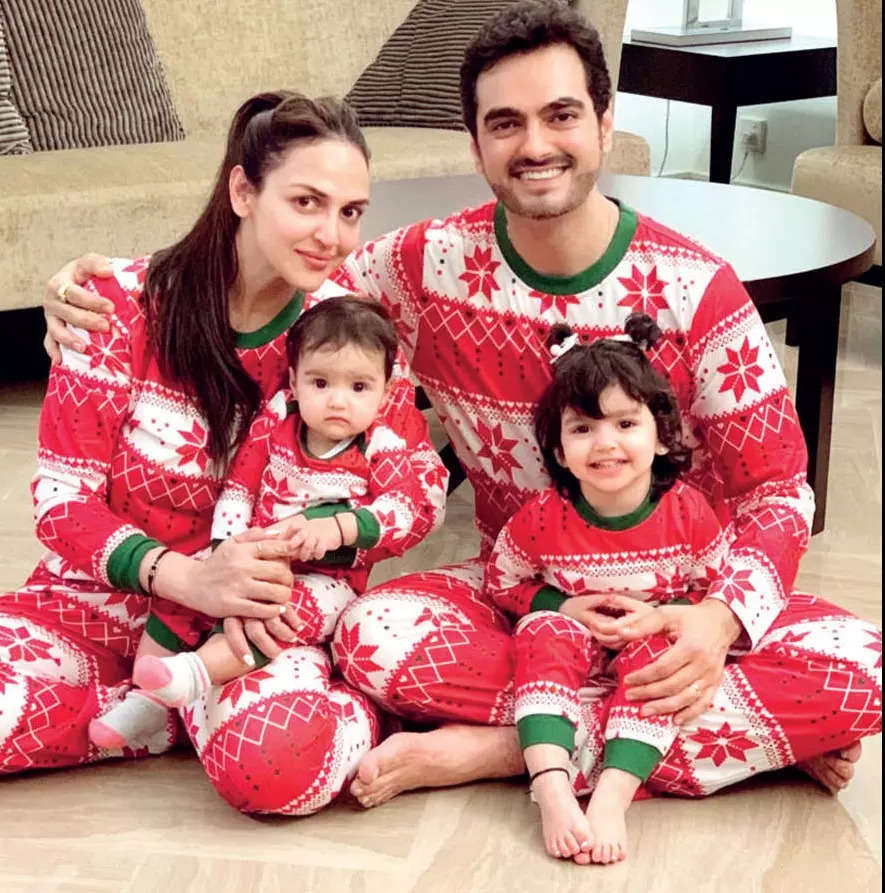 Are Radhya and Miraya different from each other?
Radhya and Miraya, though still babies, are two very strong personalities. Both are equally naughty and are very clear about what they want. The best part is that they both like things neat and clean, which I think they have got from me. They are also creative girls and love dancing and painting. I think they are pretty similar to each other too.
What kind of bond did you share with your sister Ahana?
My sister Ahana and I share a bond like any other sister duo out there. We love each other and we also have our love fights (smiles). We love each other so much that we get the better of each other. She is a beautiful, humble soul. I am blessed to have a sister like her. She is someone who I confide in a lot. She is my best friend, and we both are inseparable.