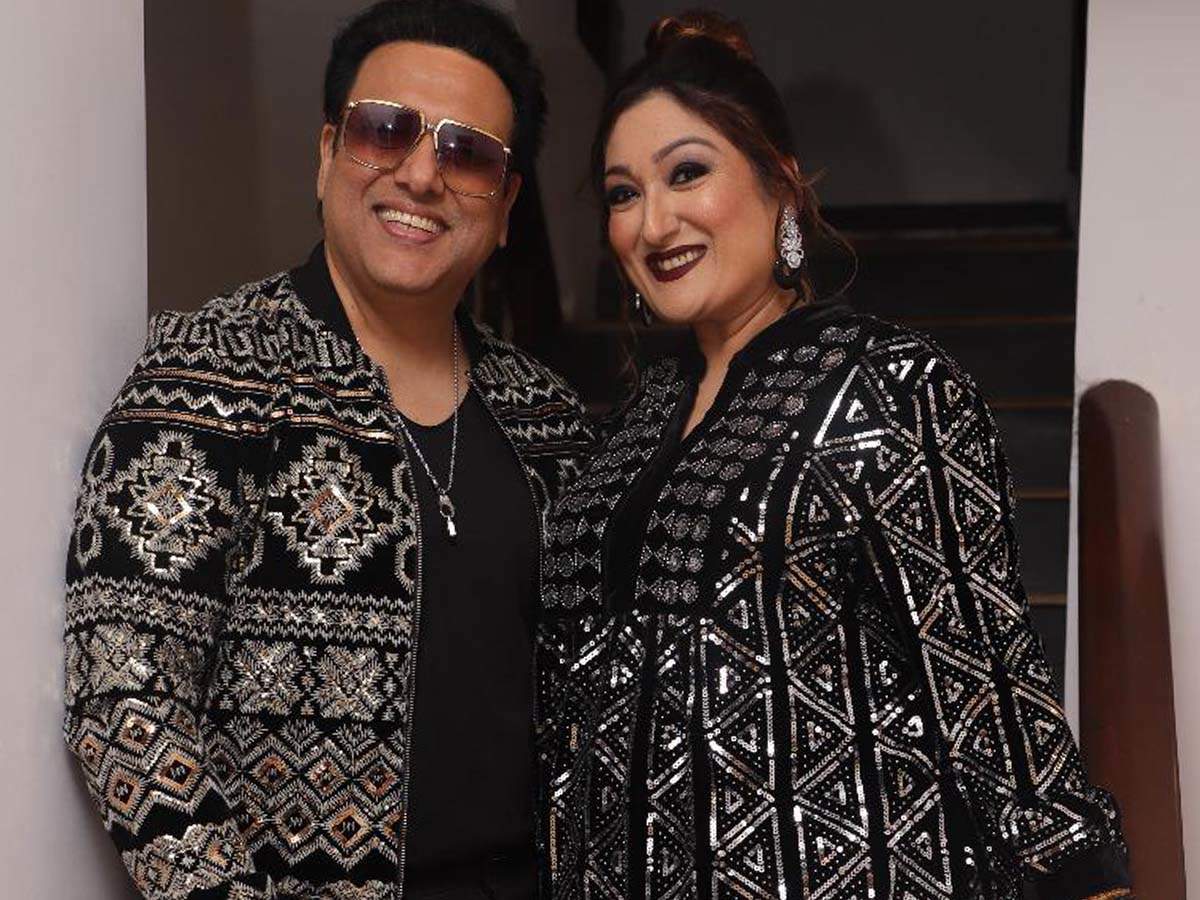 Govinda won hearts, ruled the silver screen, and made his mark as a mass entertainer in the '90s. His epic comic timing remains unbeatable but off-screen, Govinda is far from being an enthusiastic entertainer. In an exclusive tête-à-tête with
ETimes
, Govinda's wife,
Sunita
Ahuja, reveals their love story, presents an unseen side of the actor, chronicles the difficulties of being a star wife, and how she prepared her kids for Bollywood. Excerpts:
You've been married for over three decades but we know little about your romance. Can you share your love story?

I used to stay at my sister's house and my
jijaji was Govinda's mama. So Govinda stayed with my sister for three years and it was there that I met him for the first time. When we were young, we used to dance together, and my jijaji would also encourage us. We started dating and I was married at the age of 18, Tina was born when I was 19. If you ask Govinda, he will say Sunita got me in this child marriage (laughs).
Govinda has always been entertaining everyone on the silver screen. Is he the same at home?
At home, he does not entertain anyone; I am the one making him laugh. Off the screen, he is very simple, you can ask him also and he will agree that I am the one who entertains everyone at home. When he is travelling abroad for shows and work, I accompany him. The man who entertains everyone is the opposite in real life, so, God blesses them with a wife who will keep him happy.
It is said that Govinda has a short temper. How true is that?
If someone does something wrong, then even I cannot tolerate; I have a worse temper than Govinda. I am so short-tempered because I handle his work and he is very difficult to manage. If somebody is misbehaving with you or your co-star, no one can be quiet!
What are the challenges of being Govinda's wife?
Not just Govinda, it is a useless thing to be any star's wife. You have to be very strong to be an actor's wife but we fell in love when I was 15 years old. Ours was love at first sight and despite all the ups and down, we don't leave each other. Govinda and I have been married for 36 years, ours is a strong love; we are not meant to divorce, it's not what my parents have taught me. When I got married, my mother told me that I can leave my husband's home only when I die. One has to sacrifice a lot to be an actor's wife.
Govinda was one of the busiest actors in the '90s. How was it being a star wife back then?
My days were all about taking care of the kids; I don't even remember going out for a dinner with him during those days. I also gave a lot of time to other kids in the family as well.Now since the kids have grown up, I travel a lot, and am rarely in Mumbai.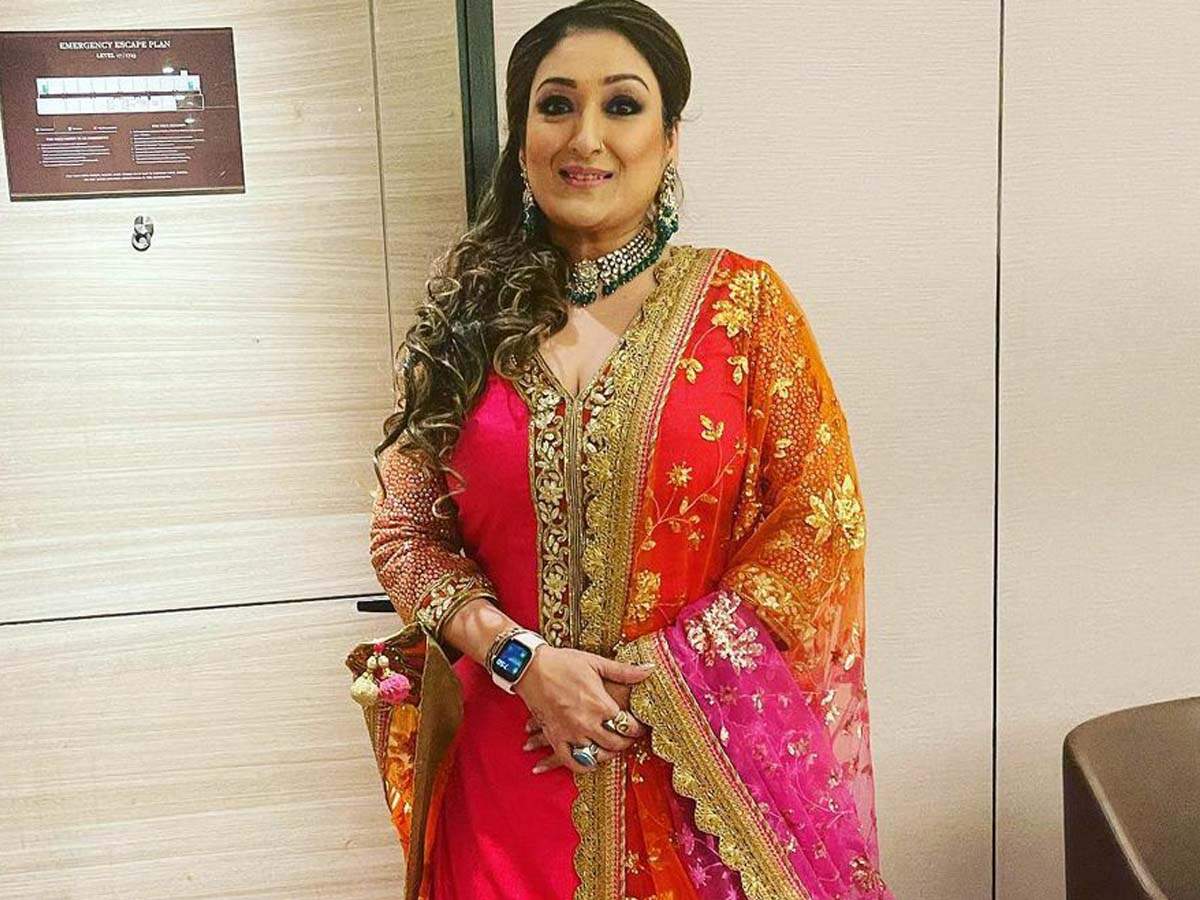 How would you describe Govinda as a husband?
He is a very good person! A superb son, brother, and a very good father. But I always tell him that in his next life, he should take birth as my son. As a husband, he is very good, but he is not like the husband that I want (laughs). I love to party, go out and holiday, but Govinda is very dedicated to his work and his family, he has no such lavish interests. We are total opposites. He spent all his youth making his family happy and we didn't get time together as he used to do five shoots a day. And now I'm old (laughs)!
How did you support him during his career highs and lows?
I always tell him that God gives everyone a chance. When he was on top, others were not doing so well, and he can't be a favourite all his life.It is all about timing.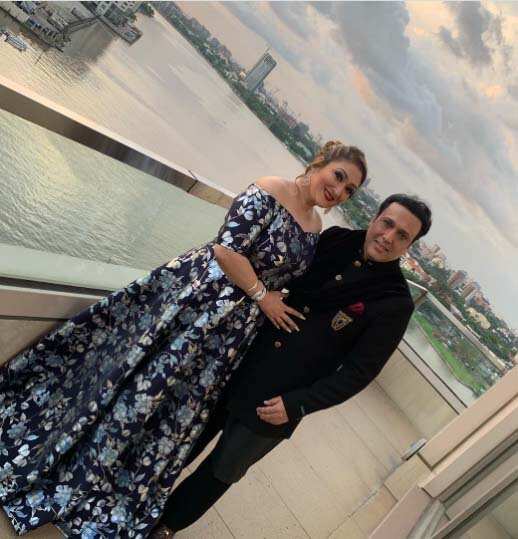 For a while, he had left Bollywood and transitioned to politics. How would you describe that phase?
It was his choice to join politics and I always support his vision, whatever he decides.
Is there any movie that you suggested he should do?
Yeah, he did Mani Ratnam's 'Raavan' with Abhishek Bachchan because I told him too. I am a big fan of Mani Ratnam ji; all his movies are very good. Unfortunately, 'Raavan' didn't work.
One strength and one weakness of Govinda?
His strength was his mother and his weakness are his kids. His wife does not feature anywhere (laughs)!
Your most favourite performance of Govinda…
I liked him in 'Swarg'.
What sort of a father is he?
He is always advising Tina and Yashvardhan on what to do and what not to do with his own experiences and what he's gone through in the industry. He also discusses ideas with them. He also becomes their acting and dance teacher at times. He shows them how to pull off an emotional scene and one would really feel like crying looking at him because even in films Govinda has never used glycerin. He also discusses scripts with them and is very supportive, as a father.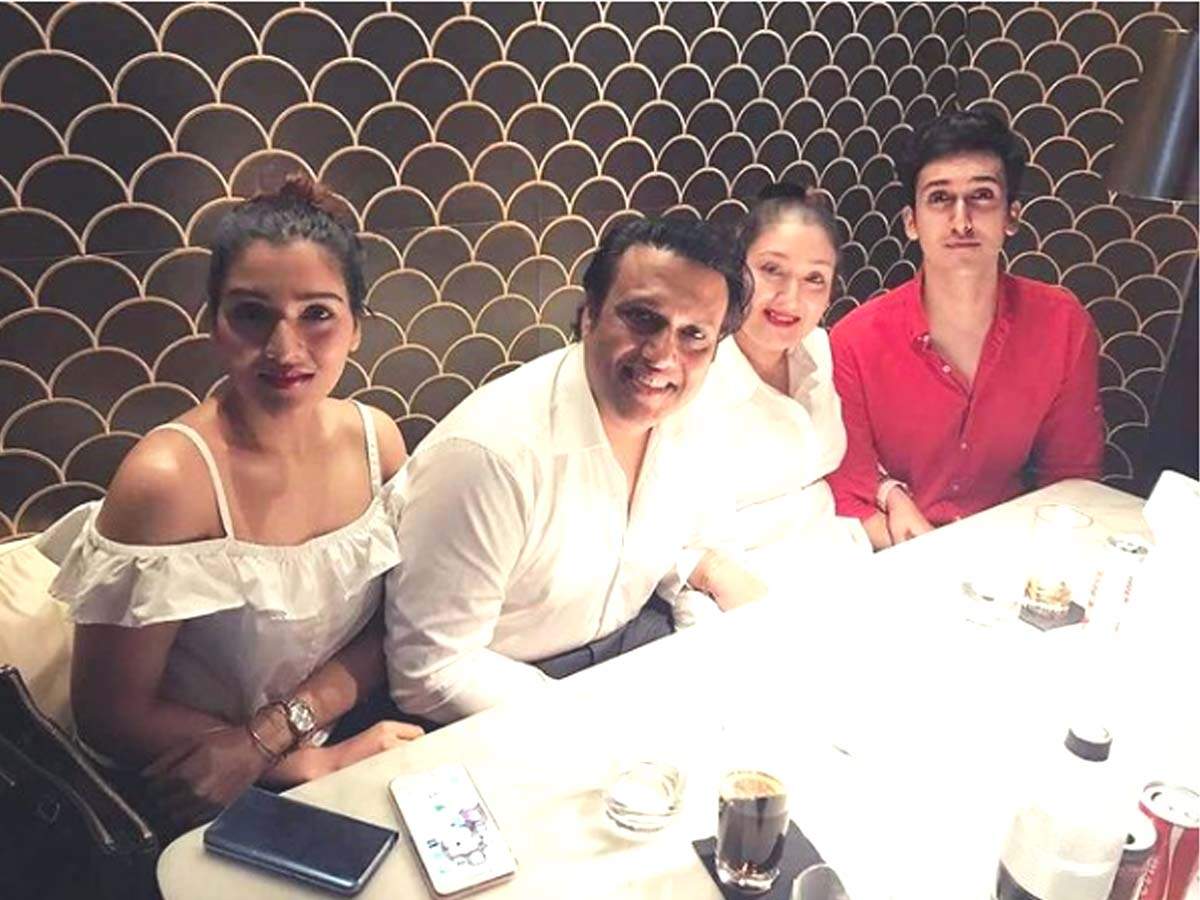 Have you ever felt that your daughter Tina did not get the big launch that she deserved?
Govinda came from Virar and even he didn't know that he would become such a big star. So, whether you get a big launch or make it big – it all depends on destiny. Whether you are born to a crorepati or not – if luck is on your side, anyone can make it big.
You have closely witnessed and experienced the ups and downs in Govinda's career, what advice did you offer to Tina and Yashvardhan when they decided to get into Bollywood?
It is good to get work on your own. I have never taught my kids that your father will recommend your name to filmmakers. I have always told them that Govinda also never had a filmy background or a Godfather. So, I have told them that while they will have their father for support, they have to work hard to earn appreciation for their performance. I always tell them to follow their heart and to never take a shortcut or do something by taking the wrong path. Hard work will always get results.
Your son Yashvardhan is not much in the limelight?

We are purposely not promoting Yash much because we are planning to launch him this year. We don't step out much with him because if he is exposed much then he will lose his charm before the debut. He is presently working on himself, learning dance and new skills, because as soon as we introduce him, people will start comparing him to Govinda, which I don't want. Govinda has his own style and I was Yash to create his own.
Govinda's iconic film 'Coolie No 1' was remade recently. Have you watched it?

I saw the movie. Varun is like my 'ghar ka bacha'; if you think that everyone will start acting like Govinda then the industry will only have Govindas. I would never want my son to copy Govinda at all. He has his own legacy and signature style, which has become legendary. And to reach that level, Yash has to work very hard.