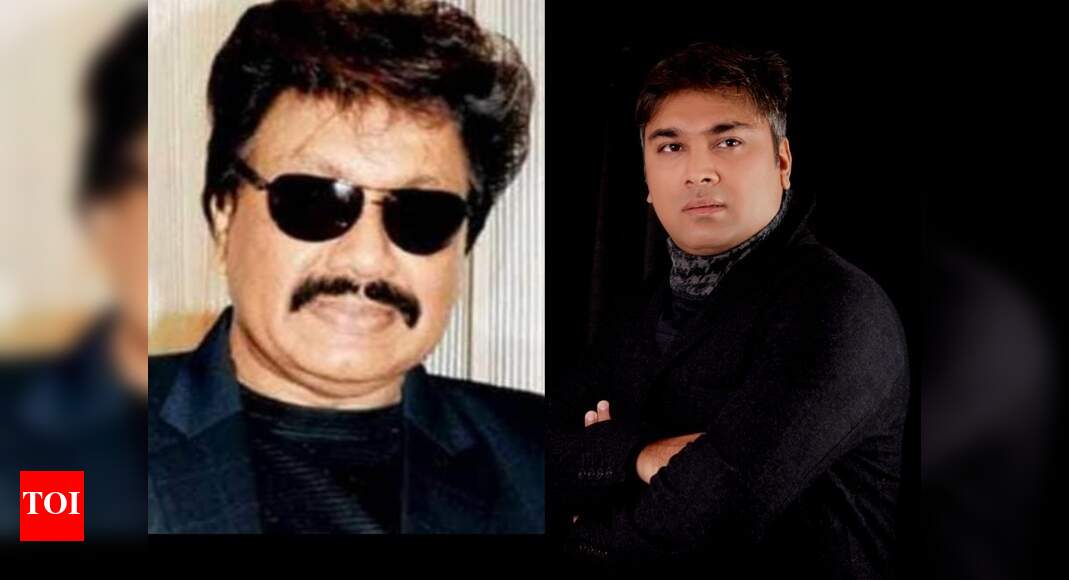 Shravan Rathod
of the duo
Nadeem-Shravan
passed away due to
COVID
and other comorbidities in Mumbai's Raheja hospital on April 22, Thursday at 8.30 pm. His elder
son Sanjeev
and wife are also fighting COVID and are currently admitted in the Seven Hills Hospital; they are medically better now and their symptoms have not been discomforting.
This afternoon, ETimes spoke to Sanjeev. We reproduce the conversation below:

We are very sorry about your dad's demise and would like to know if you can spare a few minutes to talk to us…
Yes, tell me.
How are you and your mother now as far as your COVID infection is concerned?
I have been rated at 4 points and mom is at 7. We are okay. The symptoms are not too strong. But I don't have the right words to describe what we have lost. It's an irreparable loss.
Please, if you can, continue…
He used to feel very happy whenever he visited religious places. He didn't stop going to religious places even after COVID struck the world, last year in March. Post March, he visited temples in Badrinath, Orissa and Jammu-Kashmir. He was equally happy when his Kumbh Mela programme was finalised. I told him several times not to venture out but he never listened.
What did Shravanji say in return?
Every time he visited a religious place, he said that he's going to these places for just 2-3 days as he always gets VIP darshan; he had a couple of friends who had VIP access and they would accompany him and he would also take mom with him. So, we had to make peace with it because at least she was by his side. This time, in the Kumbh Mela, too, she was with him.
But he never visited a doctor for a detailed check-up even though, for the last six months, he knew in his heart of hearts that his health was failing.
Why didn't Shravanji go for a check-up?
Well, he had heard some silly rumours–that if you go for any medical help, they will admit you in the COVID ward. You know how we all hear so much loose talk in today's times.
So how did he agree to come to the hospital this time?
He had started feeling breathless. In such a situation, he had no option. He called up a doctor and arranged his hospitalisation on his own.
How come you and your mother landed up in a different hospital (Shravan was in Raheja hospital at Mahim and Sanjeev and Mrs Rathod are in Seven Hills)?
It so happened that mom and I had no symptoms when we admitted dad. So, In fact, we were with him in the Raheja hospital for some time. It was only when he tested positive for COVID that mom and I were asked to leave and quarantine ourselves. We thereafter underwent the COVID test and unfortunately, we, too, tested positive. My younger brother Darshan, thankfully, tested negative; he has quarantined himself at our home in Oshiwara. We decided not to take any chances as my mother, too, is in her 60s; with great difficulty did we manage to get two beds in Seven Hills.
It must have been a terrible time–and terrible is a modest word–being away from each other in such times…
I was in constant touch with Raheja hospital but dad's condition continued to deteriorate. I was told that he was not responding to treatment, and finally, 24 hours before he passed away, I was informed that I should tell my family members about it.
When he passed away, I got a message from the hospital. The problem now was how to tell mom. At first, I thought I shouldn't tell her for some time. But after speaking to my aunt Sonali Rathod and uncle Roopkumar Rathod (both singers), I was advised that there's no point in hiding it as she would soon know as the news was spreading thick and fast.
And then?
Then, I took Roop uncle and Sonali aunty and a few other family members on a conference call and we told mummy over the call. She broke down and it was very difficult to calm her down. It was only when I told her that now she has to be a father and mother both to me and Darshan, and will have to look after herself, did she somehow manage to control her tears.
I couldn't attend the cremation and neither mom nor I could get last glimpse of dad. We have been inundated with calls. Our life currently is in absolute chaos.
Shravanji had a few other comorbidities too, including heart enlargement, high blood pressure and diabetes, right?
Yes, his heart had enlarged but we came to know about that very recently. I wish he had undergone a detailed check-up much before, but he neglected it. He was taking some medicines though, but he always told me that everything was fine. He was a very active man who was always on his toes for music, and barely slept for five hours. Since the last year of course, everyone's life has become sedentary and he used to sometimes be constantly resting in his bedroom and even saying that food should be served to him inside.
I remember arguing with him so many times and explaining the gravity of the situation; he used to wear a cotton mask as he said that otherwise he felt suffocated due to his heart ailment.
But frankly, he never listened to me on most things, whether it was about the mask or his outings to religious places or that he should undergo a full check-up; he would just turn around and say that I am neither his father nor a doctor.
I just wish to tell everyone through ETimes that it's time to wear a double mask–an N-95 mask below and a surgical one over it. The inroads that COVID is making are horrendous. What else can I say?