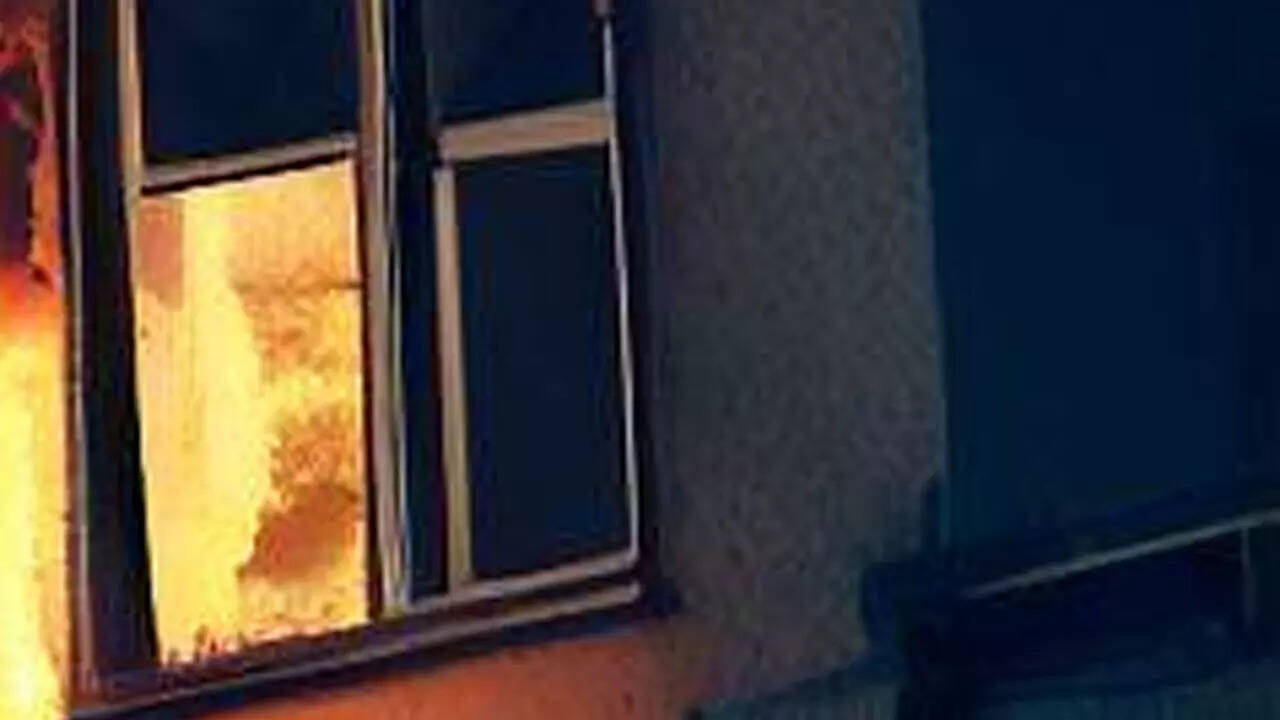 MUMBAI: A 40-year-old man sustained injuries after a level three fire broke out in a ground-plus-six-floored building at Zaveri Bazar area in Mumbai's Kalbadevi, in the early hours of Friday. Over 50 people, who were trapped, were safely evacuated by the Mumbai fire brigade using the staircase of the adjacent building.
The fire erupted at around 1.38am in the building located on Dhamki Street near Mumbadevi temple.
The fire spread from the ground floor to the fifth floor of the six-storeyed building. Part of ceiling portion on the first and second floor and part of the staircase had fallen, making it difficult for firefighting measures. As a precautionary measure, firefighting operation was carried out from outside of the building.
At around 3.25am, it was declared as a level 3 fire, and was extinguished around 8am in the morning. Parag Chakankar suffered minor burn injuries on his right hand. He was treated and discharged.