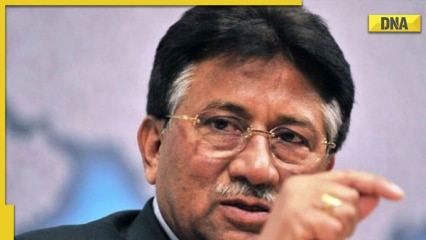 General Pervez Musharraf, who was the former President of Pakistan, has passed away at the age of 79 in a hospital in Dubai, confirmed Pakistan's Geo News. 

Former Pakistan President Pervez Musharraf has passed away after a prolonged battle with a rare abdominal illness. Musharraf had been undergoing treatment since 2016, and had remained on life support for the past few weeks.

Former President of Pakistan, General Pervez Musharraf (Retd) passes away after a prolonged illness, at a hospital in Dubai: Pakistan's Geo News pic.twitter.com/W1fGRVb6xZ
— ANI (@ANI) February 5, 2023
Pervez Musharraf had been residing in Dubai since 2016 and was undergoing treatment for a rare disease, which is being assumed as the reason for his death. The former President of Pakistan was suffering from a disease called amyloidosis, which occurs when a protein builds up in your organs and interferes with their functioning.

Musharraf had been in and out of hospitals for several years now due to the prolonged illness and had been hospitalized in Rawalpindi before returning to Dubai, where he passed away. His family had issued a statement earlier in 2022, where they said that "recovery is not possible".
According to the official statement of his family on June 10, 2022, the former President's organs were malfunctioning and there was little to no hope for recovery.

Issuing a statement on Twitter, the Musharraf family had said earlier, "He is not on the ventilator. Has been hospitalized for the last 3 weeks due to a complication of his ailment (Amyloidosis). Going through a difficult stage where recovery is not possible and organs are malfunctioning. Pray for ease in his daily living."
Pervez Musharraf was the President of Pakistan from 1999 to 2008 and had been declared a fugitive in the Benazir Bhutto murder case and the Red Mosque cleric killing case.

READ | 'Obvious violation', China slams US military's decision to shoot down suspected spy balloon