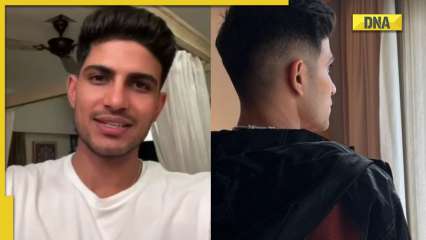 India and Gujarat Titan's opener Shubman Gill on Friday delighted his fans with the news of a 'first time experience' he is going to undertake. The young opening batsman will turn into a model, a showstopper, for the launch of a new streetwear line for his IPL franchise.

Shubman shared the news with his fans in a short clip posted by the Gujarat Titans on Instagram. "It's a first of its kind experience for me. Walking the ramp to launch GT's range of streetwear in our season of firsts is exciting and an honour at the same time. I can't wait for showtime. See you all there," Shubman Gill said in the video. 

Gill's fans reacted saying they can't wait to see "Shub" as the showstopper at the Fashion Design Council of India X Lakme Fashion Week. The IPL 2022 champions will launch their streetwear range in collaboration with designer Kanika Goyal at the fashion week. 



The young cricket also shared a reel of himself getting his hair styled by celebrity stylist Rashid Salmani ahead of the modelling debut as the showstopper at the event.
Earlier, the IPL team had also shared a clip with explosive all-rounder and their skipper Hardik Pandya speaking on the GTxKGL collection launch. "Ladies and gentlemen, this is your captain speaking, Captain Hardik Pandya. Today I am here with a brand new season. A very special one, indeed. A unique match up where two of my interests come into play together – cricket and fashion," Pandya said in the video.



"For Gujarat Titans, 2022 has been special. A grand entry into the IPL, returning home with the first trophy. But the season of firsts doesn't stop there. For the first time, an IPL franchise will set the ramp on fire," he added.

READ | ICC T20 CWC: Mohammad Shami replaces injured Jasprit Bumrah in India's T20 World Cup squad