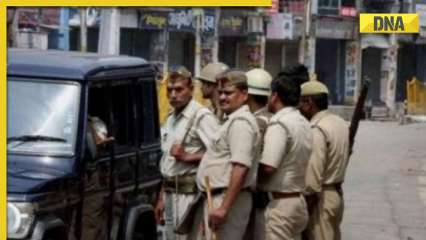 Gujarat: Woman stripped and thrashed in public, her estranged husband among four held (representational image)
A woman was allegedly stripped, abused and beaten in full public view by a group of persons, including her estranged husband, in Dahod district of Gujarat. The incident took place in Margala village on May 28. The police have arrested the husband along with three others in this connection, an official said on Wednesday.

The police took action after its video went viral on Wednesday, he said. The woman's estranged husband was annoyed over her living separately from him and their four children for the last one-and-a-half years. The woman's husband along with two others kidnapped her from Rampura village in the district. They then took her to Margala village, a Sukhsar police station official said.
"The woman from the tribal community had stopped living with her husband and their four children and was living with a man at Chanasma in Mehsana district where they worked as daily wagers. The man's mother invited them to attend a wedding at Rampura village. She also invited the victim's estranged husband, who reached there with a group of people on a four-wheeler and kidnapped the woman and her lover and took them to Margala village, where she was stripped and thrashed in full public view," the official said.
Somebody from the village recorded the incident on his mobile phone and its video went viral on social media, he said, adding that further investigation into the case is underway, he said.

READ | Delhi Sakshi murder case: Accused Sahil taken to murder spot to recreate crime scene