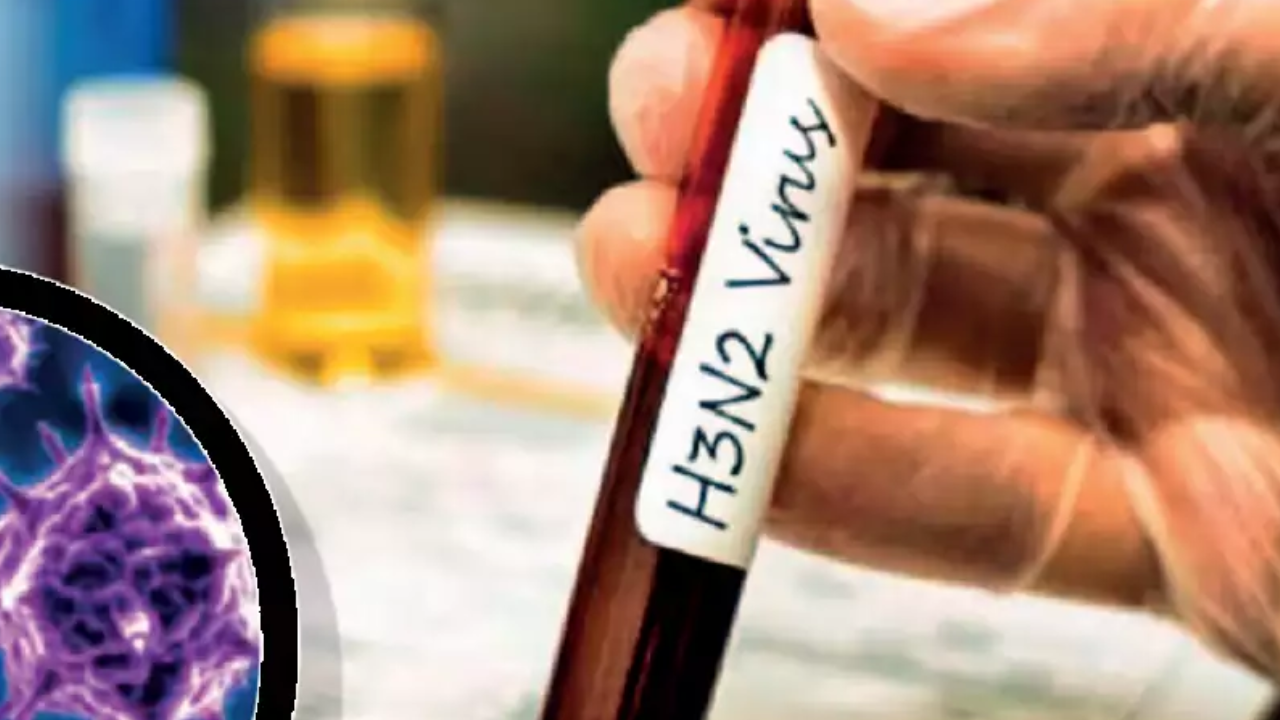 KOLKATA: Type H3N2 of influenza A, influenza B, adenovirus and non-Covid coronaviruses are the dominant viral strains in circulation in Kolkata now, prompting several private hospitals to convert their former Covid units to isolation bays for patients testing positive for these.
While a fourth of all adults admitted with a viral attack have H3N2, influenza B comes a close second and non-Covid coronaviruses a distant third. A vast majority of children have adenovirus.
While all viruses are contagious, doctors are particularly worried about H3N2 and advise isolation. Lack of space, though, does not permit every virus patient to be isolated but those with a virulent infection are being segregated, said hospitals.
Peerless Hospital has earmarked 25 isolated cabins – that were reserved for Covid patients till last year – for those with viral infections. That apart, it has a six-bed isolation unit for children. "H3N2 in adults and adenovirus in children have been the dominant strains. Less than 5% have non-Covid coronavirus while no Covid patient has been admitted in the last three months," said Peerless microbiologist Bhaskar Narayan Chowdhury. Each of the 25 cabins at Peerless has 'negative air-pressure system' that prevents transmission.
RN Tagore International Institute of Cardiac Sciences (RTIICS) has reserved 19 isolated beds for viral infection patients, including six at the emergency. These include isolated cabins with negative air-pressure. The hospital, however, has seen a drop in the number of respiratory viral cases. "Most admitted with cough and breathing distress have tested positive for H3N2. Many of them have been isolated. We are trying to identify those with severe symptoms and isolating them till they improve," said RTIICS intensivist Sauren Panja.
Even though AMRI Hospitals have isolated some influenza cases, the rest have been accommodated in general wards and ICU. It now has 80 viral and respiratory illness patients admitted across its Dhakuria and Salt Lake units, down from 120 last week. The paediatric unit at its Mukundapur unit has 40 children. It had more than 60 till last week. "H3N2 is the leading variant among adults while adenovirus still dominate among children. While the number of cases has started sliding, the intensity of the infections remains unchanged. We have no Covid isolation area now," said AMRI CEO Rupak Barua.
Fortis Hospital Anandapur has three H1N1 and a H3N2 patients, all of whom are in isolation.
With patients streaming in steadily for over a month, it has become difficult to isolate influenza patients, said a hospital head. "Most hospitals, including ours, are now fully occupied. Unlike the pandemic period when we had only Covid patients, now we have all kinds of patients, including a large number of surgery patients. Eking out space for infectious diseases is difficult now," he said.