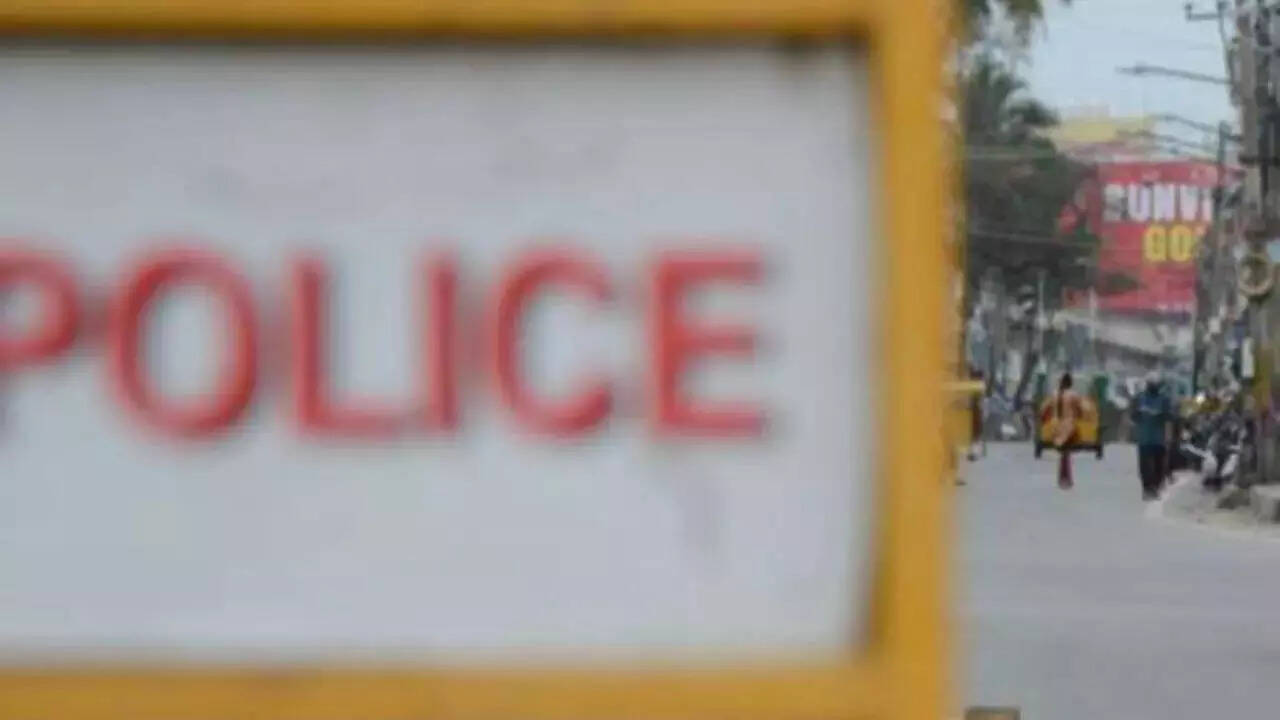 NAVI MUMBAI: A 28-year-old woman allegedly hanged herself at her home in Kamothe, Navi Mumbai, on Thursday while on a Facebook video call with her Satara-based father.
Her father has alleged that she had complained of harassment for dowry by her husband and his sister. The woman, Aishwarya Khot, was talking to her father when she told him that she "wanted freedom" and moved away from her laptop. A little later, Aishwarya was found hanging from the ceiling using a saree.
Timesview
The social evil of dowry needs to be severely dealt with. Lawenforcing agencies need to be stricter while dealing with such crimes against women so they serve as a deterrent to others. Innocent lives cannot be sacrificed at the altar of greed for dowry.
She had married Laxman Khot (30) in January last year. In his police complaint, her father Subhedar Ravji Beldar Patil (53) said Aishwarya had complained earlier too that Laxman had demanded that she get gold and cash from her parents so that they could buy a new house.
While a criminal offence has been lodged at Kamothe police station, no arrest has been made so far.
The complaint states that Laxman's sister Varsha Beldar (35) was provoking him to demand dowry. Further, it says Laxman had an affair with a relative, Pallavi Beldar (30), who too abused Aishwarya when she confronted her about the relationship. Patil told police Aishwarya had been subjected to physical and mental harassment since marriage and had even been packed off to her parents' home for three months.
Dad called hubby when woman left video call in a huff
Harassed by her husband and his sister for dowry, a 28-year-old woman from Kamothe in Navi Mumbai allegedly hanged herself during a Facebook video call with her father, who was at his home in Satara district, on Thursday.
According to Aishwarya Khot's father Ravji Beldar Patil, her husband Laxman (30) had sent her back to her parents' home in Satara for three months sometime ago and when Patil visited the Khots to broker peace, Laxman had insisted that he give him more valuables.
According to Patil's police complaint, he, however, expressed his inability to shell out more money for dowry, saying he had three other daughters to marry off.
On Thursday afternoon, when Aishwarya left the video chat in a huff, her father called up Laxman, but did not get any response from him. Subsequently, Laxman reverted to say that Aishwarya had ended her life. She was found hanging from the ceiling by a saree.
Medical experts advise that people facing severe distress not lose hope and instead make a call to a suicide prevention helpline. Some helpline numbers that people can reach out to are: * Vandrewala Foundation | 9999666555, I-Call (Tata Institute of Social Sciences) | 9152987821 (Mon-Sat 10am- 8pm), Aasra | 9820466726, Samaritans Mumbai 8422984528, 8422984529, 8422984530