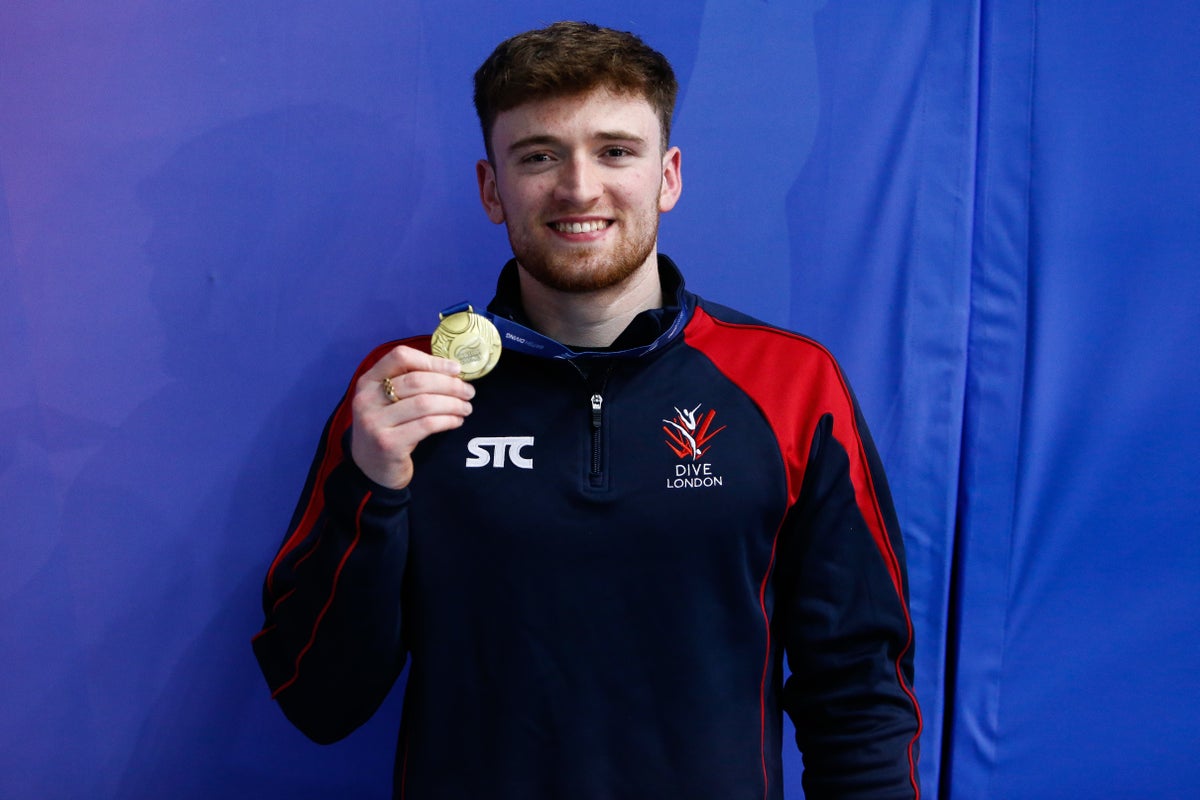 Olympic champion Matty Lee has described his late father as his "rock and soul" and says he will always be in his mind as he chases further diving success.
The 25-year-old struck gold for Great Britain at Tokyo 2020 in the 10-metre synchronised platform alongside Tom Daley and he is using the recent loss of his father Tim as extra motivation to achieve more in the sport.
Lee has yet to return to competitive action since his father died suddenly last October, with injury setting him back.
But the Leeds-born athlete feels that when he does return, he will now be competing for different reasons and takes comfort from the fact his dad loved to watch him dive.
He told the PA news agency: "It will be different competing and knowing my dad is not watching but it's a special thing because he loved my diving.
"He was so proud of me every single day and I guess I will be diving for a different reason now and kind of having him in the back of my mind throughout competitions will help me because he was my rock and soul.
"He will always be with me every day but mainly when I'm competing, even if I do a bad dive in a competition I can bring it back into what really matters in life."
Lee wanted to throw himself back into training following his dad's death but says that led to him picking up an injury, meaning he missed out on the opportunity to take part in the British National Diving Cup last month.
He said: "It's still fresh in the mind and I haven't actually competed.
"When I came back into training I think I dived back into it way too quick like it is my escape – so it's almost as if I tried too hard to escape how I was feeling.
"That led me to getting injured so then I missed out on the National Cup which was the first competition of the year."
Lee claimed a gold medal on his Olympic debut in 2021 when he and Daley – who finally became an Olympic champion 13 years after his first Games –  overcame China's Cao Yuan and Chen Aisen by just a point in a thrilling final.
Lee has since started competing with a new partner in the form of Noah Williams and the pair won silver at the World Championships last summer before adding Commonwealth gold in August.
Despite hitting the heights in his first Olympics, Lee does not want to settle for just one medal and is looking forward to using his experience going into Paris next year.
He said: "I have been trying to navigate how I feel after Tokyo after achieving my highest dreams at the first Olympics.
"You always work towards something and now I'm like, what next? But when Paris comes along next year I'm on a mission as well.
"Noah (Williams) is now my new training best friend – we were the first British pair to win a silver medal at the World Championships and then got a gold at Commonwealth so it was a successful year – now we have to keep that progression."
Lee is supporting a scheme and research from Swim England which aims to see more adults learn to swim and hopes his successes can inspire people to be more active in the water.
Lee added: "A lot of people don't know what an adult swimming class looks like – I love being in water and want everyone else to feel like they can find their love for the water.
"I want to inspire people to forget about the stigma behind being afraid to learn to swim."